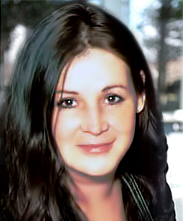 About Melodie
I am a professional astrologer and spiritual advisor with more than 30 years' experience. I am proficient in astrology, tarot, numerology, feng shui, and many other mystery schools. While I do consider myself psychic, I absolutely subscribe to the belief that we all participate in our destiny. For this reason my forays into the psychic sciences has repeatedly led me back to the fascinating, wondrous and interminable world of astrology.
I am a writer, teacher and counselor — but most of all a student — of this fascinating study.  I have an extensive clientele, both locally and internationally, thanks to the advent of the internet age. I write horoscopes and tarotscopes for numerous psychic sites. I am a member of AFAN, NCGR, ISAR as well as numerous other astrological organizations.
My clients come from all over the world because I give them practical, honest insight, without all the cosmic mumbo jumbo… My sessions emphasize free will and personal evolution, because I am far more interested in showing you how to utilize the planetary energies than I am in dazzling you with my psychic abilities.
I believe that everybody has free will and should use it. The universe does not want us to blindly follow our "destinies" if there is a better way, a more loving way, a more prosperous way, or a more enlightened way! I believe that we do have choices, and we can change our destinies. So I strive to give you honest, reliable, accurate and sincere information, and then show you how to use it.
I am currently alternating monthly horoscopes and tarot scopes on this site with Chrisalis.  I also contribute to a question and answer advice column and occasionally supply other content on eclipses, retrogrades, ingresses and other astrological phenomena. Click here to see a full sampling of my contributions.
Testimonials:
aquarius67: Mel has been there for me through the last 7 years, never let me down and has always given me the truth no matter how painful she new i had to hear it to heAL AND I am forever grateful to her.
Sandy29: I am very thankful and feel privileged to have come across Melodie's profile. Speaking to her about my situation has been literally life changing – she gave me a brand new perspective on my situation and my life and how I should approach matters that i am having difficulty dealing with. I am very very fortunate to have spoken to her – my one regret is not finding her sooner.
SassyPants: Melodie is extremely accurate, ethical and is always able to make a connection. She has been there for me at every major milestone over the last four years and has never steered me wrong. It's incredible that she is able to provide such accurate information and approximations with dates and events by using a combination of the cards and the transits. If you have not had a reading with Melodie yet I highly recommend her
Spiritualone: All her previous readings ( every single prediction ) I am NOT kidding, has come to pass. She has been very honest as well and given me the good and the not so good, but preparing me for the hurdles, obstacles, as well as the success, truly she is very accurate, I think that's the bottom line, whatever time frames, new people, situations that she picks up has happened! Thank you Melodie!
Awesome: Melodie is always accurate and in tuned with what is happening in my life. She continues to provide me with not only sound advice but helpful information so that I can make the best decisions possible. Even when her insight and the readings say something that is really difficult to hear, she is honest and gives me the best possible options for my situation. She has a great deal of integrity and is absolutely the best Expert on this site. Thank you Melodie!!
UnKatchable: Melodie is absolutely amazing. Her time lines I will come back to update about. But she mentioned something that no one else has ever said, yet I felt. It is unexplainable to those that have never experienced to be attached to someone like that. I finally found a reader that saw that and saw how difficult it is to just "walk away" from this guy… we are stuck with each other and maybe it's time we both smelled the roses and enjoyed one another rather than argue over nothing. I will be back to update Melodie! thank you so much
Manifesto: Melodie is always amazing.. you can tell that she is gorgeous as a person, genuine and her readings are in depth. She is an amazing reader, answers your questions and she is great in advising you what to you. She's the real deal! 🙂 xx
happiness: once again a awesome futuristic view with a marvelous lady !! her reading of April came t truth in beginning May .. she predicted an outcome of a situation .. and it did happen! her time frames are also good guides … its normally around time frames she predicts that events do pan out ! i adore her for more then that .. for her good spirit/humanity and honesty! lots of love and blessings to you Melodie ! xoxo
PVR: A very informative session. She really opened my eyes and heart to my inner strength you know. Tells me exactly as it is, my fears, the way that I may end up sabotaging good things by past behaviours. She tells you the future, but she also tells you how to maximize your future to the best, she is clear, honest, and I will rate her other session in a few months, because I really want to give the most 100% accurate rating to Melodie. Try her, she is amazing, I mean dead scary amazing…. in a good way
Meomi: Mel is one of the most amazing reader, Empathetic and amazing accuracy with great advice..she saw right through me and the other guy she knew exactly the situation down to the last detail without giving her anymore more then a name and birthdate… she literally blew me away! she definitely spoke right to my heart..thank you so much though things seem a bit rough and not exactly the most positive reading…she told me the truth and thats really what I just wanted..good or bad. thank you! I will followup with you to what happens! you're an Angel thx a million times!
---
Consultations:
I am available for live chat consultations in 30 and 60 minute increments at the rate of $4 per minute for 30 minute sessions and $3 per minute for 60-minute sessions. Additional minutes will be invoiced at the rate of $4.50 per minute.
Please note that I do not offer free readings and these are the lowest rates you will find me at online. I am located in the US, in the Eastern time zone.