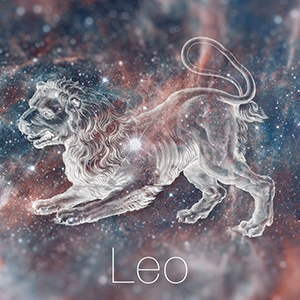 August begins with a full Moon in Aquarius on the 1st, a masculine, fixed air sign. It is the only air sign represented in this lunation with the most elemental placements going to earth with five, followed by fire and water, both of which have 2 planets. This earthy signature shows support for grounded action of a practical nature as the way to take advantage of this energy for the next two weeks. Finish what you start, be reliable and take care of your personal space.
The first 18 days will be dominated by the Venus retrograde placement in late Leo as she now moves into a square to Uranus in Taurus as well as being inconjunct Neptune in Pisces and Pluto in Capricorn. You may feel a lack in resources or have some additional expenses show up that you weren't expecting. Remember it is just a temporary condition and juggle things around as needed.
Venus is with fixed star Regulus so there will be unusual news about famous people, people in power and the financial markets as well. Relationships could get a little odd or prickly at this time so respond to the present moment and stay out of judgment. Venus in Leo values independence and attention so cut some slack and give some space to your loved ones while dishing out some appreciation and praise. Venus retrogrades back to 12 degrees of Leo by the end of the month and will go direct on September 3rd at 12 degrees 12' of Leo.