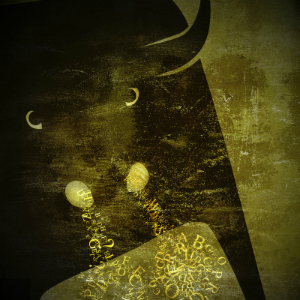 Happy Birthday Taurus! Here are some highlights for the month ahead.
Lunations: Moon Phases for the entire month
Full Moon: This month's Full Moon occurs on May 14th at 23° Scorpio 54′.
New Moon: This month's New Moon occurs on May 28th at 7° Gemini 21′.
Retrogrades: Mars is retrograde until May 19th, when it turns stationary direct at 9° Libra 01′. Saturn (in Scorpio) and Pluto (in Capricorn) are both retrograde for the entire month.
Ingresses: Venus enters Aries on May 2nd and Taurus on May 28th; Mercury enters Gemini on May 7th and Cancer on May 29th; the Sun leaves Taurus and enters Gemini on May 20th.
Continue reading for complete scopes for each sign:

Aries — March 21-April 19: Mars continues to travel through your relationship area causing you to feel a little frustrated and held back when it comes to your love life. However, after the 19th it will turn direct and your energy should be better handled and have a clearer outlet for anything that has been holding you back. Translated, this means, you are about to come out of the last few months where things were not going too smoothly for you and your love life. What you have learnt over the past few months, which may have had a lot to do with patience, will finally be over as you will have a chance to put the lessons you have learnt into practice when situations may arise that require you to take action… and let's face it… Aries likes "action". Alongside Mercury moving into your area of communication on the 7th there is a new moon in this area for you also on the 28th which will help you with putting into words your feelings and emotions.
Moon in Aries May 23, 24, 25

Taurus — April 20-May 20:  At the end of April there was an eclipse in your sign the effects of which you will no doubt still be feeling. If this is the case then rest easy as Mercury is about to move into an area of your chart after the 7th which will make for much more ease of thinking and communicating what you want both with others and with yourself. Work may be making you a bit frustrated until the 19th when Mars turns direct and if you are working on anything big just now then you will into the home stretch to get it finished without any more hurdles crossing your path. Venus, after the 2nd, will be bestowing her blessings on you to get into some creative pursuits. This will have the effect of calming you down and clear your mind for what you would like to do next. The full moon on the 14th falls in your relationship area, it will affect those of you who were born towards the end of Taurus more… remember the eclipse I spoke of at the beginning because this full moon on the 14th may raise some issues that were around for you last month and you need to be ready for anything that comes up.
Moon in Taurus May 25, 26, 27, 28

Gemini — May 21-June 21: Mercury, your ruling planet, moves into your sign on the 7th where it will feel right at home and help you along with any communication problems you have been having. Its time in your sign is limited though and by the end of the month Mercury will have moved onto Cancer so make the most of it while you can. With Venus in a position to help you along in perhaps making a friendship something into something more you might like to put that sharp wit of yours into good use and accept all the invitations you receive after the first week of May as you never know where they will lead you… perhaps to a new love… perhaps to an old love. The moon is in your area of love and relationships from late on the 15th through to the 17th this would be a good time to push aside work issues and make some room for socialising (especially as these dates fall over the weekend). It could be the start of something new for you and with Mars on the verge of turning direct, on the 19th, for its final journey through Libra you can put some of that energy into fun and games.
Moon in Gemini May 1, 2, 3, 28 (New Moon), 29, 30

Cancer — June 22-July 23: You have precious little time left with Jupiter, planet of luck and optimism, travelling through your sign… in fact about 10 weeks. Jupiter may have been your ally recently or it may have been your enemy but one thing is for sure you have not escaped the effects of this planet especially over the last few weeks and May is no exception…. however it may have a slightly different ring to it. Here's why. From the 13th to the 20th Jupiter will be squaring Venus and Uranus which is going to put your love life firmly in the forefront of your mind and let's hope it is for the right reasons. A Uranus, Venus aspect can bring on the unexpected and having this forming a square (90 degree angle) to your sign can bring up a bit of tension. If you find yourself in a situation around this time where you are not sure what to do and nothing seems clear you may wish to sit back for a while and wait for the truth to come out because many things may be happening all at once and you don't want to pre-empt the outcome by rushing in too fast. The moon in your relationship area on the 18th will also trigger off this combination of planets and bring into the mix Pluto… further taking outcomes out of your hands.
Moon in Cancer May 4, 5, 30, 31

Leo — July 24-August 23: On the 19th as Mars turns direct in your communication sector the moon can also be found in your relationship area. The benefits of this are twofold. Firstly, if you have been having problems recently with communications between you and your partner then these are likely to now alleviate and the path should be smoother in building bridges to rectify any misunderstandings that have taken place. With Venus also beautifully place, after the 2nd, in your area of adventure and learning you may find yourself wanting to take off for a little (or big) vacation and that this will not be alone. If you are single the aspects between Venus and Uranus this month give you are good chance of meeting someone totally unexpectedly. However, as Uranus is known for its unexpected nature and being as close to Venus as it is this month you need to hold back a little and see where any new romance takes you rather than rushing in full steam ahead… I know you read "do not rush in full steam ahead"… but I doubt you'll listen to it.
Moon in Leo May 5, 6, 7, 8

Virgo —  August 24-September 22:  Venus has spent the last few weeks in your relationship sector which has no doubt given your love life a boost and helped you to slow down a bit and see what is important in your life. From the 7th Mercury will be in an area of your chart though that will well and truly have you back on the road of wanting to get ahead, get on top of things and shine in your career so that others see your worth. You may wish to give some thought to what is really important to you though as for all the energy you put into things sometimes you don't get a lot back. After the 19th Mars will turn direct in your area of security. Mars may have given you a lot to think about the last few months as to what you need to feel secure. There may have been times when things truly didn't go your way and you were left struggling to regain the status quo. As Mars now comes into the home stretch, so to speak, of leaving this area of your chart you have a chance to look back on the last few months and decide what is right for you… without fear of obstacles popping back up. The moon is in your relationship area on the 22nd and 23rd making this a great time to spend with someone special.
Moon in Virgo May 8, 9, 10

Libra — September 23-October 22: Here is the good news… on the 19th Mars will finally turn direct in your sign. The bad news is that up until that time it will be retrograde. You have spent several months with Mars (planet of war) moving through your sign and right now it is on its last retrograde course for you. There may have been a few lessons you have learnt in patience, letting things to and not trying to push your will in situations. Another good sign for you this month is that Venus (plant of love), after the 2nd, will be in your relationship area. You may wish to watch for these 2 planets interacting in your life around the 11th and 12th when they go into direct opposition at the same time the moon is in your sign. This is not a time to make a hasty decision or get drawn into an argument. You may find a lot of energy around at this time that makes for unexpected outcomes… especially as Uranus is also affecting your relationship area. Around the 24th and 25th as the moon moves into your love area you will have a chance to smooth any miscommunications especially given that Mars will be direct by then and Mercury will be forming an easy aspect to your sign that makes communication that much bit easier.
Moon in Libra May 10, 11, 12

Scorpio — October 23-November 22: The eclipse at the end of April fell in your relationship area and its more than likely you will feel the effects of this eclipse, especially if you were born in the first half of Scorpio, during the month of May. Alongside this energy is Mercury also in your relationship area for the first week of May. Communication may be on your mind but what you do with that may well and truly be stifled by others around you. You may have more luck trying to get your point across if you wait till after Mercury moves into Gemini on the 7th which is also a time you may uncover some secrets you have been trying to find out. After the19th, with Mars turning direct, you will have more energy. Infact it may feel as if that blanket of fuzziness has lifted from your life at this point and you will be ready to face what is coming next. The moon is in your relationship area on the 27th and 28th also signifies a time when your love life is about to become that much more intense. Why? Because Venus enters into your relationship area on the 28th bringing with her some much needed love.
Moon in Scorpio May 12, 13, 14 (Full Moon),15

Sagittarius — November 23-December 20: With Venus in your area of fun and play alongside Mercury's position in your relationship area you should be feeling pretty good when it comes to love and romance this month. Grab it while you can as these planetary alignments do not come along often. Around the 16th, 17th be on the lookout for something unexpected happening as Venus comes into close contact with Uranus. This type of aspect can have the effect of things happening without warning and leaving you a bit breathless in the wake of their occurrence. This period falls just after Scorpio's full moon in an area of your chart where you are perhaps not too sure of what is really going on and by the time this conjunction hits off the moon will be in your own sign further enforcing the effects of Venus and Uranus. Keep a spot in your diary for making plans with friends after the 19th as Mars turns direct in this area of your chart. Any tensions you've had there lately should be better by that time and you'll be able to get on with your usual Sagittarian style.
Moon in Sagittarius May 15, 16, 17

Capricorn — December 21-January 20: Hope you fared well during the grand cross where Pluto, Mars, Uranus and Jupiter all made 90 degree angles to each other. The effects are still around but not as intense as they were towards the end of April. Capricorns were hit with this harder than some other signs as Pluto is in your sign now and this is the planet of change and transformation. You may have been pulled kicking and screaming to make some changes lately and this month is no exception… it's just not as intense. So now you have a little breathing room to sit back a bit and take in all that has happened and plan your next move. Venus is in your area of home and family which suggests you may wish to spend some time at home, put your feet up, meditate, relax and generally slow down enough to "hear" what you need to do next. The moon in your relationship area on the 4th, 5th occurs at the same time Venus enters into this part of your chart and this would make it a good time to plan a relaxed evening with those you hold nearest and dearest. It will recharge your batteries, allow you to breathe a little easier and importantly allow you to take stock of where you are in the bigger scheme of things.
Moon in Capricorn May 17, 18, 19

Aquarius — January 21-February 19: After the 2nd your love life should really start to heat up as Venus moves into your area of communication bring with her a renewal of communicating with your partner. It is also good for your life in general as it means you will be able to get your point of view across in a way that is heard by others as Venus shines her vibrations of peace around you. There may be a slight hitch around the 14th to the 19th though as Uranus (your ruling planet) comes into close contact with Venus and things may get a bit out of hand… otherwise known as "putting your foot in it". Don't go running into any conversations headlong around that period as you may live to regret your words. The moon in your relationship area on the 6th, 7th and 8th may find you wanting to spend a little time at home but after these dates as Mercury moves into your area of romance and creativity it is all systems go and you see out the month in fine form through socializing and surrounding yourself with friends.
Moon in Aquarius May 19, 20, 21
Pisces — February 20-March 20:  As Venus comes to the end of her time in your sign and moves into Aries on the 2nd you will still have the opportunity to use this period to reflect and put into action what you need to make you feel secure (in love). There is a period mid month that you need to keep an eye on to make sure that you are not thrown off your feet by something unexpected coming up. Mercury is in your area of home and family from the 7th to the 28th making this a good time to sit down and have a family meeting and clear the air on anything that may be bothering you. With the Sun in your area of communications until the 19th (along with Mercury until the 6th) you can do little wrong when it comes to getting your views across. The moon is in your relationship area on the 9th and 10th, which is the period of time just before things may go a bit awry for you romantically. For this reason you may wish to use the 9th and 10th to smooth over any rough spots before mid month comes along and brings Venus into close proximity with Uranus… a combination that usually has unexpected outcomes.
Moon in Pisces May 21, 22, 23
Be sure to check out this month's tarotscopes too!
May 2014 Horoscopes




"




Chrisalis




$3.99 per minute








New Clients:
First Paid Session Only!
3 Minutes Free!



Flat-rate sessions available in 10-, 30- or 60-minute increments: Choose from the menu below: