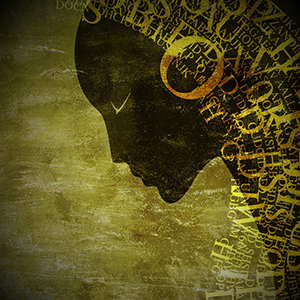 Happy Birthday Virgo! Here are some highlights for the month ahead.
Lunations: Moon Phases for the entire month
Full Moon: This month's Full Moon occurs on September 8th at 16° Pisces 19′.
New Moon: This month's New Moon occurs on September 24 at 1° Libra 07′.
Retrogrades: Pluto turns direct on September 22, at 10° Capricorn 59′.
Chiron, Neptune and Uranus are retrograde for the entire month of September. 
Ingresses: Mercury enters Libra on September 2nd; Venus enters Virgo on the 5th; Mars enters Sagittarius on the 13th; the Sun enters Libra on the 22nd; Mercury enters Scorpio on the 27th and Venus enters Libra on the 29th.
Continue reading for complete scopes for each sign:

Aries — March 21-April 19: 
It's all about relationships for you this month with Mercury in your relationship area urging you to follow your thoughts up with words on what you do and don't want. Do not be surprised if you start thinking in different ways on your relationship and what it means to you. From mid month these thoughts intensify as Uranus (in your own sign) goes into opposition to Mercury which will possible give way to a period where arguments and disagreements are the "norm". Given that you also have a new moon alongside the Sun moving into your relationship area, both on the 24th… there will be little time for you to think of much else this month although if you do my bet is on you realising it is high time a holiday was due and with Mars moving into this area of your chart after the 14th you may find you have little time to think about where you would go as you are more focussed on just getting there.
Moon in Aries September 10, 11, 12

Taurus — April 20-May 20:
Saturn continues to travel through your relationship area and this month it is joined by Mars with both planets closer in contact during the first week of September. For this reason you may find you are met with inconsistency in either your own thinking or that of those around you. Either way it makes for a frustrating week. You will be happy to hear that Mars moves into a much more conducive part of your chart after the 14th which should give you more energy and focus back on yourself. Work will be important to you this month with Mercury joining a full moon in this area of your chart and if you have been thinking of making changes to your career this would be the time to do so. As Venus makes her way through your 5th house, Jupiter in your 4th house and Uranus in your 12th house you will have plenty of reasons to stay at home this month… you may even find there is more excitement for you there than you can ever imagined.
Moon in Taurus September 13, 14

Gemini — May 21-June 21:
Mars moves into your relationship area after the 14th bringing with it all that this implies… quarrels, upsets, tantrums. Best keep your Gemini mind ready for this and make some time for those closest to you as work may have recently kept you so busy you haven't noticed that your absence has left a "storm brewing" when it comes to your relationship. It's not all bad news though as Venus is in a position to have you feeling quite happy to stay at home and out of the limelight. As the new moon takes place on the 24th take note to anything that you may be thinking to change and/or create. Your creativity will be high at this time and with Jupiter in your area of communication you can be sure that your thoughts will be working in such a way that you may come up with something that takes you in a different direction to where you are now and more in a direction that you wish to be.
Moon in Gemini September 15, 16

Cancer — June 22-July 23:  
Saturn and Mars are both in an area to help you creatively this month although you may feel as if there is a push/pull to this creativity until after mid month when Mars moves into an area of your chart that can really see you accomplishing a lot. For this reason you may wish to wait until after the 14th to tackle anything you have been putting off and in the meantime tell yourself there is good reason you are doing so. Mercury will make this a pleasant month to spend with family and communication there is smooth and open. The 4th and 5th may find you in an emotional state with the moon in your relationship area at this time alongside Mercury and Venus changing signs. It is almost as if you have to put an "underline" on what you do and don't want and stick to it until things straighten out a bit for you. This is neither good nor bad… it just "is".
Moon in Cancer September 17, 18, 19

Leo — July 24-August 23:  
As Venus makes her exit out of Leo on the 6th which is also coinciding with the moon in your relationship area you may find your thoughts turn to what you can do to make your love life more secure for you. If you have been feeling as if you do not know where you stand with your partner use the middle of September to open up talks to find out. Mercury is in your communication area for most of this month giving you an extra edge when it comes to communicating and talking. After the 14th Mars moves into an area of your chart which brings more excitement for you. Leos love excitement… and with Mars and Saturn recently giving you possibly more excitement than you necessarily wanted in the form of frustrations, friction and strife then get ready for the second half of this month when Mars changes all of this for you and you'll be back in top form ready to take on the world and living life to the fullest.
Moon in Leo September 20, 21

Virgo —  August 24-September 22: 
The full moon lights up your love life on the 8th and alongside this Venus in Virgo for most of the month means your love life certainly will not be suffering. On the contrary… this is an excellent month for you to make positive changes to an existing relationship or if you are single to meet someone new. With Mars and Saturn in your area of communication you could be excused for not jumping in with both feet to any discussions which come up but after the 14th when Mars moves into an area of your chart that should see you more settled you'll have no excuses not to think clearly on what you do and don't want and come up with an answer that puts a smile on everyone's face. Your usual prowess in logic and deduction is further heighten this month with Mercury moving through an area of your chart which can only bring you further security and stability in all that you seek.
Moon in Virgo September 22, 23, 24

Libra — September 23-October 22: 
The new moon in your sign on the 24th also coincides with the Sun moving into your sign…. Happy Birthday Libra! Alongside this you also have Mercury in your sign from 3rd to the 28th and this is a time you will be able to get straight in your own mind anything that has been bothering you and come up a new way of thinking, planning and generally getting things done. If you have correspondence to catch up on now is the time to do so. Venus will be giving you a boost to feeling good in general and even though you have to wait till the very end of the month for your ruling planet, Venus, to arrive in your sign the influence she is exerting now is more than enough to light up your love life. Mars and Saturn could possibly be causing you a bit of frustration when it comes to finances but this should end by mid month. September looks like a happy time for you all around.
Moon in Libra September 25, 26

Scorpio — October 23-November 22: 
The influence of Mars and Saturn both in your sign doesn't get any easier for you until after mid month when Mars moves on. In the meantime count yourself in for more frustrations and delays and don't make any concrete plans till the second half of the month. Mercury is in a position to bring out the psychic in you. Take note of any thoughts passing through your mind that you wouldn't normally pay any attention to and see if there is a thread in there that you can follow that will unravel a mystery that has been worrying you. Do this now and not next month because by the end of September you will fast be approaching a Mercury retrograde in your own sign in October and that is not a good time to upset any apple carts… it is the time to be cautious and play it safe. Venus' position implies there may be more to a friendship than there first appears… keep your eye on that.
Moon in Scorpio September 1, 27, 28


Sagittarius — November 23-December 20: 
With Mars in your sign after the 14th you will find your energy levels rocketing. You may also find that mouth of yours gets you into more trouble… lol. Mars is the planet of war, energy and recklessness so combining these elements with your Sagittarian sun and you see how there may be a few testing moments for you. Friends will be rallying around for you this month though with lots of fine conversations and possible social outings. With Venus in your area of travel and adventure you may even find that someone you meet is a kindred spirit and you have quite a lot to share with this person. If you are single this is great. If you are in a relationship now is the time you may wish to bring a bit of excitement and adventure to the union and do something out of the ordinary (or extraordinary). As the moon passes through your relationship area on the 15th and 16th you will feel the difference in you. Enjoy!
Moon in Sagittarius September 2, 3, 29, 30

Capricorn — December 21-January 20:  
The moon is in your relationship area from the 17th to the 19th coincidentally moving here just after Mars moves into an area of you chart that may be causing you a bit of confusion. For this reason you may wish to put off making major decisions around this time especially in relation to your love life. Your career seems to be where most of your thoughts are this month though as Mercury travels through this area of your chart highlighting to you what needs to be done and with the new moon on the 24th also falling in this area of your chart it would not be surprising if you were thinking of a career change. Whatever you do decide give it some time and don't rush in to any decision you are not comfortable with because towards the end of this month you may start feeling the effects of Mercury retrograde which is almost upon us again and this means… not a good time to be pushing for change.
Moon in Capricorn September 4, 5,

Aquarius — January 21-February 19: 
The first half of the month may be all about work for you but after this, as Mars enters your area of friends and friendships, you are in for a lovely treat in being able to hang out with people whilst giving more of a wide berth to work matters. With Mercury in your area of fun and adventure there is a certain amount of freedom when it comes to communication that should suit your easy going nature. This is something you may be needing as Venus is in a position to possibly cause you a few problems when it comes to your love life and you'll need all the communication skills you have as your relationship may take on a more serious tone. Not that this will bother you too much because you have Jupiter in your relationship area for quite a few more months yet and this means you will continue to stay lucky in love. The moon in your relationship area on the 20th and 21st only adds to this luck… use this time well.
Moon in Aquarius September 6, 7
Pisces — February 20-March 20:  
The full moon on the 8th throws the spotlight back onto you and may bring with it a time where you are reflecting on what you really want. With Venus moving into your relationship area on the 6th it may be that you are caught between your own needs and that of your relationship. With these two things in mind you might wish to give yourself some time to think it all through and not rush into any major decisions. Frustrations may still be around for you until after the 14th when Mars finally moves out of Scorpio which will stop the friction between these 2 planets. Mercury spends the first few days of September in your relationship area and then moves into a part of your chart that may bring out the detective in you as it triggers your curiosity to get to the bottom of a matter… the outcome of which may not be known for a good few weeks (and I mean in November). The 22nd and 23rd give you a chance to clear matters between you and your partner so make the most of this.
Moon in Pisces September 8, 9
Be sure to check out this month's tarotscopes too!
September 2014 Horoscopes
by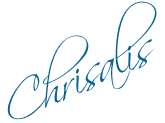 Personal Consultations:
If you would like to schedule a session with me, there are two ways to go about it. You can either purchase time either per minute (via Click4Advisor) or in blocks of 10-, 30- or 60-minutes (via PayPal). If I'm not showing as available, or if you want to purchase blocks of time through PayPal, please feel free to email me:




"




Chrisalis




$3.99 per minute








New Clients:
First Paid Session Only!
3 Minutes Free!



Flat-rate sessions available in 10-, 30- or 60-minute increments: Choose from the menu below: