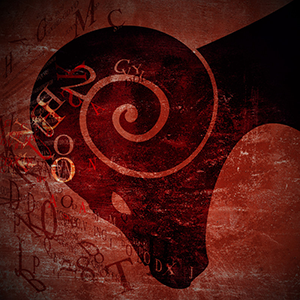 Happy Birthday Aries! Here are some highlights for the month ahead.
Lunations: Moon Phases for the entire month
Full Moon: This month's Full Moon — a total lunar eclipse — occurs on April 4th at 14° Libra 24′.
New Moon: This month's New Moon occurs on April 18th at 28° Aries 25′.
Retrogrades: Jupiter turns direct on April 8 at 12° Leo 35; Pluto goes retrograde on April 17th at 15° Capricorn 32′.
Ingresses: Venus enters Gemini on April 11th, Mercury enters Taurus on April 14th. The Sun enters Taurus April 20th.
Continue reading for complete scopes for each sign:

Aries — March 21-April 19: 
The big news for you this month is the eclipse on the 4th which falls in your area of love and relationships. Eclipses tend to shake things up and as this eclipse involves a full moon you can be sure that you will be fully focussed on what is around for you not only on the 4th but also on the weeks thereafter. Given that your ruler Mars moves into your area of security this month alongside Venus (for the first half of the month) you may find less of your "devil may care" attitude and feeling more inclined to put down roots and make some permanent changes to your life. The second half of the month looks more amenable to any decision making or talks you need to help you with your choices as Mercury moves into a more stable part of your chart alongside Venus giving you a helping hand with communication. You should be pretty persuasive at this time so keep any serious conversations you are wanting to have until then which gives your words added impact.
Moon in Aries April 17, 18 (New Moon)

Taurus — April 20-May 20:
Busy month for Taureans with no less than three personal planets (alongside the Sun) moving in and out of your sign. Mercury enters your sign mid month giving a good boost to your communication skills which, after the eclipse in your sixth house, you may wish to keep these communication skills up your sleeve for anything work related. Venus is in your sign for the first half of the month lending herself to making your love life smoother and easier. Alongside Venus you have the added bonus of Mars in your sign all month no doubt giving you an abundance of energy and enthusiasm to get things done and also put yourself first. It might be worth noting here that April does look like a month that is all about "you" as opposed to "others" and with that in mind if there is anything you have been wanting to change or tackle then this is the month to do so. Venus, planet of love, is even offering you her assistance in the second half of the month as she moves into your area of security and stability yet as she will also be in Gemini it is all about the communication. Love life + communication should = some very happy Taureans this month.
Moon in Taurus April 19, 20, 21

Gemini — May 21-June 21:
Mars is in an area of your chart this month which may see you feeling a bit confused and not as focussed as you would like to be. For the first half of the month Mars is joined by Venus which implies this confusion may be directed at your love life. There are two things you can do here. Firstly you can go with the flow and allow Mars and Venus to lead you where they may and not fight against anything you are perceiving as not serving your best interests or alternatively, you can give things a bit of time and see how they pan out. You won't have long to wait as Venus moves into your own sign in the second half of the month which means that not only will you be seeing your love life and your own position in it from a different point of view… you will also be seeing more clearly and confident in what you wish to do next. As Jupiter also turns direct on the 9th in your area of communication you have a double whammy at being "heard" albeit Jupiter may make your words blunt, direct and to the point.
Moon in Gemini April 21, 22, 23

Cancer — June 22-July 23:  
Around the 11th, just as the moon moves into your relationship area, Venus is also on the verge of moving into an area of your chart that should see you in a dreamy state of mind when it comes to love and beauty. Now this may be felt within your relationship but it may also be felt in how you perceive your own image and that of what is beautiful within and around you. Nature, spirituality, art and creativity may be playing a larger part in your life. With Mars in your area of friendships it is sure to be a busy month when it comes to catching up with others and you may find the need to make some time for social engagements which crop up at the last minute. Mercury is also playing a part in this for you when, after the 15th, it joins Mars in this part of your chart. If you have not been feeling too secure the past few weeks financially you can chalk this down to Jupiter turning retrograde but rest assured that after the 9th the tide will turn in a positive direction for your finances.
Moon in Cancer April 23, 24, 25

Leo — July 24-August 23:  
Jupiter, which is in your sign, has been retrograde lately and turns direct again on the 9th. Jupiter in any sign is considered beneficial and lucky. However, at various times during April Jupiter will be squaring Mercury, Venus and Mars. Not all at the same time but with enough consistency to perhaps dampen down some of that optimism that Jupiter usually bestows. You may find there is friction between what you want and what you can have, you may be met with opposition from others as you try to make plans. Don't be too worried about this and if you do find yourself banging your head of a brick wall then keep in mind this will not last for long and it also gives you more time to plan. Rome wasn't built in a day and it would seem that perhaps this month your plans may not come to fruition as quickly as you would like but that doesn't mean you have to cast them aside. The 13th and 14th as the moon is in your relationship area and Mercury and Venus are changing signs looks like a good time to enjoy yourself.
Moon in Leo April 26, 27, 28

Virgo —  August 24-September 22: 
The lovely aspects for your sun sign in relation to Mercury, Venus and Mars during various times during April will make life a lot easier when it comes to getting your own way and pushing forward for that which you are wishing for. You might like to keep this in mind if you are feeling a bit frazzled or put upon and remember that every cloud has a silver lining. By mid month as the moon moves into your relationship area, around the 15th, it brings with it a time you can use to accomplish changes and although you may be going back into "work mode" at this time you can always keep reminding yourself that life was meant for a bit more fun as all work and no play can cause you a lot of problems especially on the home front. As Saturn is retrograde in this area (home and family) for you just now you don't want to go rocking any more boats than you have to. You need to learn to balance work:home life and April is a month that shall highlight this to you even moreso.
Moon in Virgo April 6, 7, 29, 30

Libra — September 23-October 22: 
The last few weeks may have seen your love life turned upside down as Venus and Mars worked their way through your relationship area… not to mention Uranus, which is still in this area of your chart. After all the fun and games which have been around for you you will be pleased to note that April looks a lot more stable when it comes to relationship matters and perhaps gives you more of a chance to make firm plans to solidify what is working in a relationship and getting rid of what is not. As Venus moves into an area of your chart that screams more freedom for you in the second half of the month, you can't be sitting around thinking that you can fix everything that hasn't shown it could be fixed in the past. Possibly time to move on and if you choose this course of action you may be surprised with the amount of ease that comes with it. There is an eclipse in your sign on the 4th which falls very close to the moon's node. Take note of anything that you are thinking around this time as it may have a fated quality to it.
Moon in Libra April 3, 4 — (Full Moon Total Lunar Eclipse), 5

Scorpio — October 23-November 22: 
This is a busy month for you with such a lot going on romantically. For the first half of the month both Venus and Mars are in your love area and given that there is an eclipse on the 4th in an area of your chart that is linked to your intuition you need to be on very solid ground when it comes to your own emotions so you don't get carried away and swept off your feet. You may have more luck with this after the 15th as Mercury changes signs to give you a helping hand. Saturn is urging you to look at what makes you feel safe and secure whilst at the same time Mars is pushing for you to make any changes you are hoping for without giving them too much thought. All in all this may bring about an increase in the intensity of your emotions and if you are not careful… make for some bad decisions on your part. As you do have control on what you decide then make certain you are not swayed by others trying to hurry you along if you do not feel comfortable. The moon in your relationship area on the 19th and 20th can further highlight your upheaval… which is just in time for the Sun to move into your relationship area… will you ever get that well earned break!
Moon in Scorpio April 6, 7, 8

Sagittarius — November 23-December 20: 
Saturn has now turned retrograde in your sign giving you time to think and plan your next move. If you find things are a bit more constrictive than you would like at the moment remember Saturn is the planet of wisdom and with wisdom usually comes growth… so don't fight it. It may not come quickly and it may not come easily but what is going on for you just now, especially those of you born early in Sagittarius, will play out in the months to come. On the bright side Venus moves into your area of love and relationships after the 12th giving you a boost to your love life and you may wish to keep in mind that with all the seriousness around for you just now that you do have others there for you. I say this because Mars, for the entire month, and Mercury for the latter part of the month are in your area of work and health and if you think that burying your head in work is going to get you ahead then it may but only to a certain point. You can't work all the time you have to hold back a bit and give something to your "self".
Moon in Sagittarius April 8, 9, 10

Capricorn — December 21-January 20:  
Mars is in an area of your chart just now pushing you to have a bit of fun and as it is joined by Venus earlier in the month you best take advantage of this and plan for anything you want to do earlier in the month. Although on saying this you will have plenty of chances during the entire month to find ways to amuse yourself and more than likely others. Just don't let those chances pass you by. The eclipse on the 4th is in an area of your chart that is particularly sensitive for Capricorns and may show you what you want to be doing next with your life. In other words any ideas that come your way this month don't brush them aside, pay attention to them because they may just be the seed that takes you further down a path that is more conducive to your life. With Saturn turning retrograde in an area of your chart that may also be urging you to "listen" to your inner voice more it is doubly important that you don't brush any ideas you have to the side. You may find yourself vying from the good to the bad when it comes to decision making but you will have some interesting decisions to make. Have fun!
Moon in Capricorn April 11, 12

Aquarius — January 21-February 19: 
Keep an eye on your friendships this month as Saturn turns retrograde in this area of your chart. You may find friendships changing or becoming more serious and as forewarned is forearmed you don't want to go in with all guns blazing if anything gets out of hand. For the most part your home life will be where your thoughts turn to during April and while it may be a bit rocky with Mars in this area of your chart you do have periods this month where Venus and then Mercury also join Mars in this area of your chart so it will not be boring for you. Venus moves into an area of your chart after the 12th which should be lending itself to opening you up to a lot more creativity… not to mention some unexpected moments that you will be very pleased to experience. The eclipse on the 4th resonates with your sense of adventure and something you may have been wishing and hoping for a long time looks to come to fruition. The moon moves into your relationship area on the 26th till the 28th giving you a chance to come up with something romantic to share with your partner.
Moon in Aquarius April 13, 14
Pisces — February 20-March 20:  
The first few days of April finds the moon in your relationship area and shortly thereafter there will be an eclipse. What this means for you is that for the days preceding the 4th may be a tricky time for you where you will need to tread carefully and not rock any boats because come the 4th when the eclipse hits off you don't want to have set anything in motion that could come back to haunt you. If you do the "haunting" will not be so subtle… infact eclipses usually mean business so if anything goes wrong it will do so in a big way. Venus and Mars are in your area of communication around this time also so you are ready to talk. However, on closer inspection of what else is around for you it may be better to wait things out a bit until the second half of the month to bring anything up that you are not sure will be in your favour. Retrograde Saturn may be causing you a few problems in the friendship area and if you find yourself (or others) needing some space it would be good to give it. This way you will bypass any misunderstandings that may arise due to bad "timing".
Moon in Pisces April 15, 16
Be sure to check out this month's tarotscopes too!
April 2015 Horoscopes
by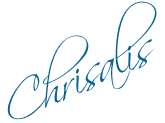 Personal Consultations:
If you would like to schedule a session with me, there are two ways to go about it. You can either purchase time either per minute (via Click4Advisor) or in blocks of 10-, 30- or 60-minutes (via PayPal). If I'm not showing as available, or if you want to purchase blocks of time through PayPal, please feel free to email me:




"




Chrisalis




$3.99 per minute








New Clients:
First Paid Session Only!
3 Minutes Free!



Flat-rate sessions available in 10-, 30- or 60-minute increments: Choose from the menu below: