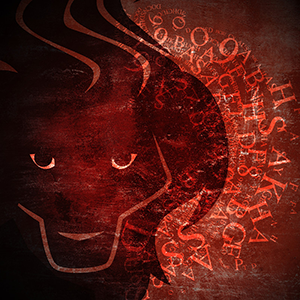 The month begins with Mercury in direct motion and the Moon gaining in light after its new phase on 7/31. What a relief to have Mercury moving forward again but at 23 degrees 57' of Cancer it still makes an opposition to Pluto so the correction of the things that went awry during the last 3 weeks may have an urgency some of us may not enjoy. This, too, shall pass after the 7th when Mercury moves out of orb of that aspect.
Venus is in Leo through the 21st. She is combust the Sun by exact degree on the 11th and then travels between the Sun and Mars through the 24th after which she starts to pull ahead of Mars in the sign Virgo. This can mean a bit of a rocky time ahead for relationships and any Venusian endeavor as her rays are harmed by all that heat from the Sun and Mars. Don't get too pushy with women during this time as they aren't having any of it.
The global heat wave will likely continue through the month as well. Mars is also combust the Sun on the 18th and into the early days of September. This agitates and heats up men and the masculine vibration so there will be lots of saber rattling and angry threats flying around. Testy times ahead for much of this month.
Jupiter goes into direct motion on the 11th at 14 degrees 30' of Sagittarius which should bring in much needed feelings of hope and optimism. Uranus goes retrograde on the same day at 6 degrees 36' of Taurus, giving a shaky feeling to earthy and stable Taurus. In fact, the earth could be quite quaky at this time.
Saturn is still retrograde in Capricorn as is Pluto. Fortunately, they are separating from each other so the intensity of the fear vibe that's been present for months will ease up a bit. They join together in early 2020 so learn how to effectively cope with that fear vibe now so you will have a strategy in place when the are conjunct in the new year. Fear = False Evidence Appearing Real. Remember that love is stronger than fear!
Neptune, not to be forgotten, is still retrograde at 18 degrees of Pisces making water issues ever present worldwide. This is as it should be as all living things need water to survive on this planet. Protect the water and get involved in causes that do so.
Read Rising sign and Sun sign for best information: