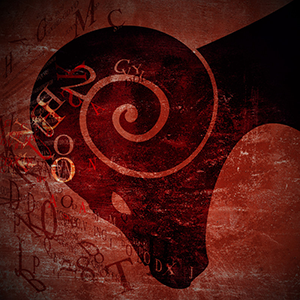 Happy Birthday Aries! Here are some highlights for the month ahead.
Lunations: There are two Eclipses this month.
The first is a total Lunar (full moon) Eclipse on April 15 at 25° Libra.
The second is an Annular Solar (New Moon) Eclipse on April 29th at 8° Taurus.
Retrogrades: Pluto goes retrograde on April 14th at 13° Capricorn.  Mars (in Libra) and Saturn (in Scorpio) are retrograde for the entire month.
Ingresses: Venus enters Pisces on April 5th. Mercury enters Aries on April 7th. The Sun enters Taurus on April 19th. Mercury enters Taurus on April 23rd.
Planetary Configurations: This month a Cardinal Grand Cross — involving Pluto, Uranus, Jupiter and Mars — moves into position and perfects on April 22nd.
Continue reading for complete scopes for each sign:

Aries — March 21-April 19: Relationships take center stage for you this month — for better or worse. With your ruler (Mars) moving retrograde through your 7th house and the Lunar Eclipse taking place there on the 15th, you'll be dealing with relationships issues for at least the first few weeks. Mars is not comfortable in Libra. And it's not used to slowing down or retracing steps — which is exactly what happens when a planet retrogrades. So be prepared to rehash old conflicts and revisit old haunts. The Universe is forcing you to deal with things that you and a loved one need to resolve before you can move forward. The Eclipse will shed light on problems and reveal to you things that have been kept in the dark, including areas you personally have been in denial about. In the meantime, a grand cross is forming across your personal, relationship, professional and home sectors, and this is where things start to get really tricky. You could feel like you're being pulled in several different directions, or like everyone wants a piece of you and there's just not enough to go around. Your best bet will be finding a middle ground; getting centered and giving what you can to each area without losing sight of yourself.
Moon in Aries:  April 1, 26, 27 and 28

Taurus — April 20-May 20: You could be dealing with some health concerns this month that you've put in the past but are now surfacing enough to get your attention, With Mars retrograding through your 6th house (the area associated with physical health) and the Sun and Uranus conjunct in your 12th house (the area related to hidden problems and weaknesses) you want to take stock of both your physical and mental well-being. You're known for having a good constitution so this is probably not going to develop into a grave concern. But it's wise not to ignore it. The first eclipse (a Full Moon lunar eclipse) takes place  in your health sector on April 15th, just after Pluto changes directions. This is a powerful transit because Pluto is a part of a grand cross that's stretched across your cadent houses. Take the time to assess your mental and physical state during this time and make appropriate adjustments. The Sun moves into Taurus on the 19th and Mercury follows suit on the 23rd. You'll probably start feeling more in your element at that time. The second eclipse — a New Moon solar eclipse — on the 28th falls in your sign, bringing with it the clarity and perspective you've been longing for. See this as an opportunity to reinvent yourself and embrace the changes ahead.
Moon in Taurus: April 2, 3, 28, 29 (Full Moon Lunar Eclipse) and 30. 

Gemini — May 21-June 21: A blast from the past may have your full attention this month — especially in the romance department — courtesy of a Mars retrograde moving through your 5th house. Be careful though: there are just as many things that could wrong with this scenario as there are those that could go right. For starters, Mars rules your friendship sector, which ought to tell you the best place to put (and keep) an old love interest who resurfaces at this time. The Full Moon (a Lunar Eclipse) falls across your romance / friendship sectors, reinforcing this concern. Your ruler (Mercury) is in Pisces (where it's not happy) until the 23rd, when it moves into Aries (where it is happy). Because Mercury in Pisces can cloud your thoughts and have you indulging in too much wishful thinking, you may want to hold off on making major decisions until that time. The New Moon (a Solar Eclipse) on the 28th falls in your 12th house: the area associated with self-undoing. The good news for you — the best news ever — is that this area is also tied to dreams, spiritual inspiration, intuition and creative potential. You can take your pick as to how this will manifest ultimately, so choose wisely and go make your dreams a reality.
Moon in Gemini: April 3, 4, 5 and 30

Cancer — June 22-July 23: As much as you may feel like staying close to home this month, chances are good you won't be able to. For starters you've got Mars (your career-ruler) retrograding through your 4th house — the area associated with home and family. This can manifest as problems juggling your professional and family obligations, having to take work home with you, or being unable to disconnect from work even when you're away. You could also run into problems with family members or find yourself having to take care of one who is ill. The lunar eclipse on the 15th also takes place across this axis, bringing problems you've tried to sweep under the rug to the forefront. There'll be no hiding your head in the sand with this eclipse. In the meantime there's a cardinal grand cross forming that's spread across your angular sectors. The good news for you is that Jupiter — one leg of the cross — is in your sign and exalted, meaning that you're less likely to be negatively impacted by it than others. Visiting with family members away from home can help to satisfy these transits, unless you're naive enough to expect things to run smoothly. Family conflicts are highly likely, so be prepared and make the most of your time.
Moon in Cancer: April 5, 6, 7 and 8

Leo — July 24-August 23: If you're planning on doing any traveling this month, take time to put a Plan-B in place as there are bound to be snafus. With Mars retrograding through your 3rd house (the area related to local travel) you could have car problems or scheduling conflicts. The Lunar eclipse the 15th also takes place in this area. It's not a good time to sign contracts or make major decisions related to training or education. At the beginning of the month, your ruler (the Sun) will be conjunct Uranus in Aries. You'll probably be bursting at the seams with ideas, and may be impatient to put them into action. But you're bound to run into some snags — especially with co-workers or business partners. Don't be surprised if your enthusiasm lands you in a self-created pickle on the job. Doing the work of two or three people, being called out for overstepping your bounds, making careless mistakes, etc: these are all possibilities with this aspect, especially as it tightens into a grand cross later in the month. The second Eclipse, on the 28th, falls in your professional sector. This eclipse can shine a spotlight on your talents so get your ideas out there in front of those who matter.
Moon in Leo:  April 8, 9 and 10

Virgo — August 24-September 22: You'll be focusing on your relationships for the better part of the month, especially after the 5th when Venus moves into your 7th house — joining Mercury (your ruler), Chiron and Neptune. Venus is exalted in Pisces and Neptune is its modern ruler, so bringing them together with your own ruler bodes well for you. Falling in love, renewing your vows, discussing life's mysteries or figuring out ways to make the world a better place (Neptune and Chiron) are just a few examples. This can be a very idealistic and romantic time for you, but don't lose sight of practical concerns, especially regarding money and your health. Mars rx moving through your financial sector and the lunar eclipse taking place there mid-month can bring financial problems to the surface. The eclipse just so happens to occur on tax day so get your records in order and don't take any risks. This is not a good time to lend or borrow money: right now you want to be responsible (and accountable) for your own debts. Save some for a rainy day too: With the Sun, Mercury and the New Moon eclipse all lining up in your 9th house, you may find yourself taking an unexpected last-minute trip at month's end.
Moon in Virgo: April 10, 11, 12 and 13

Libra — September 23-October 22: Right now, you're trying to figure out ways to balance your career with family, personal and relationship obligations. With Mars retrograding through your sign for the last five months, it's probably not been a picnic. You may be questioning whether you're even pursuing the right career path or whether your relationship is worth holding onto. This is not the time to make a change, as much as you may feel like throwing in the towel. Think back to what you were doing 19 years ago. With the Nodes now in your sign — for the first time since 1995 — you may experience notable synchronicities or déjà vu occurrences related to that earlier time. The Full Moon eclipse on the 15th stretches across your relationship axis, bringing any hidden problems to the surface. It's the not a good time to start or end a relationship but it is a good time to hash out problems so that they can be resolved. Just be sure to "fight fair." The second eclipse on the 28th takes place in your 8th house of other people's money. The chickens may be coming home to roost in that area so get a handle on your finances and pay off your debts before they start to overwhelm you.
Moon in Libra: April 13, 14, and 15 (New Moon Solar Eclipse)

Scorpio — October 23-November 22: The 6th house / 12th house axis, which relates to both mental and physical health is going to be lit up like a firecracker for you this month.  As such you want to pay attention to health-related concerns rather than ignoring and avoiding them. You may have been working too hard and neglecting your health, or you could be nursing an ailment on your own that will end up causing you to seek medical attention, such as back or dental problems, etc. Speaking of work, this is another area that you're going to have to figure out a way to balance this month. Your career ruler is moving through your work sector most of the month, which will have you chomping at the bit to make things happen. But a grand cross that's developing threatens to derail your best laid plans. It's going to be all about balance — work with home and family; your physical and mental well-being with taking care of others; and your personal goals with those of your partner's or loved ones. The New Moon eclipse on the 28th falls in your relationship sector, shining a spotlight in that area. Hold off on making important relationship decisions around that time and focus instead on maintaining your personal identity.
 Moon in Scorpio: April 15, 16 and 17

Sagittarius — November 23-December 20: This month you may be trying to figure out where to put certain people in your life. Are they friends? Lovers? Casual acquaintances? As much as you like to roll with the punches and let things take their natural course, you'll probably be forced to define your relationships with others. Unfortunately this can also manifest as cutting people out of your life for good — but not without cause. The combination of Mars retrograding through — and the Full Moon eclipse taking place in — your friendship sector can unmask the truth behind nagging suspicions and can bring conflicts to a head. Your ruler is exalted in Cancer and moving through your 8th house — the area associated with sex, death and other people's money. You could be in line for an inheritance or settling a law suit, or you  may be expecting a nice tax refund. Either way you want to put it into savings. If you decide to invest it or lend it to someone during this time, you might as well kiss it goodbye. Your libido should also be quite high — courtesy of that same Jupiter transit. But remember the relationship dilemma and try not to complicate your love life any more than it already is. 
Moon in Sagittarius:  April 17, 18, and 19

Capricorn — December 21-January 20: You've got a lot on your plate this month — and a lot of people relying on you, most of whom will be vying for your attention all at once. Mars is elevated in your career sector now. It's in detriment (not good) and retrograde (a lot of back-peddling) and will ultimately complete the last leg of a cardinal grand cross (very stressful and crisis-oriented). So what is there to look forward to this month? Well for starters this grand cross stretches across four major sectors for you: personal, professional, relationship and family. You'll have opportunities to show others what you're made of in all four areas. You may feel like you're under a great deal of pressure, that you're spread very thin, and that there's not enough of you to go around. But you'll also have the chance to step up and take charge — something you do very well. Your ruler is also now retrograde and is moving through friend and social sector. It's a good time to get back in touch with old friends and to repair old rifts. New people coming into your life during this time can turn into solid long-lasting allies. This may apply to romantic connections too, but make sure you establish the friendship first. 
Moon in Capricorn:  April 19, 20, 21 and 22

Aquarius — January 21-February 19: You may need to reign yourself (and your opinions) in a bit this month. You're either in danger or rubbing people the wrong way or could end up with egg on your face over some "fact" that gets disproved publicly if you're not careful. Your ruling planet (Uranus) is in Aries and moving through your 3rd house (the area associated with communications) and is the focal planet of an intense t-square aspect that's developing into an even more intense grand cross. So what does this mean for you? It means you're going to be impatient (Aries) to express your ideas and opinions (3rd house), which leads to conflicts (t-square) with others. You do like to be "in the know" but these transits can trick you into repeating information prematurely or asserting conjecture as fact. Venus is in your sign at the start of the month and moves into your money sector on the 5th. This would be a good time to buckle down and focus on  making money. This doesn't mean you ought to be spending it — though you may run into some unexpected travel-related expenses. Car problems, insurance premiums and last-minute travel plans are all possibilities. Set aside some time for family at the end of the month, especially after the 28th.
Moon in Aquarius: April 22, 23 and 24
Pisces — February 20-March 20: You may be feeling a bit emotionally fragile until the 5th when Venus moves out of your 12th house and into your sign. You've got a lot going for you now. Venus is exalted in Pisces, and Jupiter (your modern ruler) is exalted in Cancer, while Neptune (your traditional ruler) is in its own sign. With all this in your favor, you should be in better shape than most. The whole world could be falling apart around you and as long as you can retreat to your "safe place" — mentally, emotionally and spiritually — you'll have a leg up on everyone else. Expressing yourself creatively, spending time with children, developing romantic connections — all these are potential manifestations of this energy.There are some stressful aspects, too: with all that's going on it'll to be impossible to avoid them. You won't want to be spending money frivolously for example. And it's not a good time to gamble or take financial risks. You could also be clearing out some old (fair-weather) friends and making room for new friends. There may be moments of loneliness or uncertainty, but don't doubt yourself. These transits are clearing away the dead wood in your life now in order to replenish them with what (and whom) you really need.
Moon in Pisces: April 24, 25 and 26
Be sure to check out this month's tarotscopes too!
April 2014 Horoscopes







Melodie 

$3.99 per minute

$3.99 per minute


New Clients:
First Paid Session Only!
3 Minutes Free!



Flat-rate sessions available in 10-, 30- or 60-minute increments: Choose from the menu below: