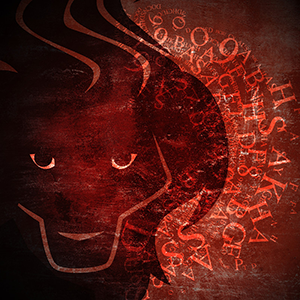 Happy Birthday Leo! Here are some highlights for the month ahead.
Lunations: Moon Phases for the entire month:
New Moon: The New Moon occurs on August 14th at 21° Leo 30′.
Full Moon: This month's Full Moon occurs on August 29th at 6° Pisces 06′.
Retrogrades: Saturn goes direct on August 2nd at 28° Scorpio 16′; Venus, Chiron, Uranus, Neptune and Pluto are retrograde for the entire month of August.
Ingresses: Mercury enters Virgo August 7th; Mars enters Leo August 9th; Jupiter enters Virgo August 11th, the Sun enters Virgo August 23rd, Mercury enters Libra August 27th.
Continue reading for complete scopes for each sign:

Aries — March 21-April 19: Work may be high on your list of priorities this month as Jupiter moves into this area of your charge for the next year bringing with it new opportunities for your work life alongside the chance for you to really "shine" in this area of your life. Before this happens though you have the chance to enjoy the first part of the month with Jupiter still in your area of creativeness and play alongside Venus so be on the lookout for romance and laughter. This may come in the form of an ex in your life as Venus is retrograde for the entire month which will be taking you back to times past and loves lost. Saturn will also help you along with some retrospective thinking as it spends its last full month in Scorpio allowing you to delve deep into your own psychological make up and find the answers you may have been looking for. If nothing else you may find a few skeletons in your closet that you never knew existed!
Moon in Aries August 4, 5, 6

Taurus — April 20-May 20: Home is where the heart is and this month your heart is well and truly there. With no less than 4 planets at various times during the next 31 days travelling through this sector of your chart alongside the Sun until the 22nd. As Venus is one of these planets you may wish to set aside some time to spend with family especially if this has been something you have not been too good at lately. As Venus is retrograde it is a great time to revisit and fix any problems you have had in your relationships as well as looking at you want. This is especially important this month as it is the last full month of Saturn in your relationship area for at least another 28 years. Whilst Saturn has had a profound effect on your love life the past few years this is the last month you can "get it right" and if there were changes you were thinking to make in your love life, and didn't, then this is the time to do so.
Moon in Taurus August 7, 8

Gemini — May 21-June 21: The end of the first week of August sees Mercury, Venus and Jupiter all aligning in your area of communication giving you a chance to launch your point of view in a way that is very amenable to your line of thinking. Later in the month Mars will also be giving you a push in the right direction when it comes to being able to use your fine intellect. Be sure you don't get ahead of yourself as there is a lot going on this August and some things may take a while to settle. Work is possibly one of these areas for you with Saturn in it's last few weeks in this area of your chart. You may have seen a lot of changes to your work patterns or felt as if you needed to make changes to them yourself. If it is the case you are thinking of a change with your work then this is the time to really consider taking the next step.
Moon in Gemini August 8, 9, 10

Cancer — June 22-July 23: Mercury moves into your communication area this month around the 8th alongside Jupiter a few days thereafter. You may feel as if your mind is expanding with all the new ideas you have going through it and with the nature of Jupiter being what it is these ideas are sure to put a smile on your face and hopefully a few dollars in your bank balance. Mars, which has been travelling through your sign recently, leaves Cancer around the 9th heading into your area of stability and security. Once again this may be about making more money and you certainly won't shirk from any hard work that is directed your way. The moon is in your love and relationship area from the 25th to the 27th just in time to see Mercury leaving your communication area and also just in time to see the Sun arriving in your communication area. Looks like there is no rest for your thoughts this month so make them count!
Moon in Cancer August 11, 12

Leo — July 24-August 23: Venus is retrograde in your sign this month which is a lucky thing to have going for you. Venus retrograde brings back old lovers and relationships giving you a chance to sort through anything left "undone". Added to this though Leo also has Mercury and Jupiter conjunct in your sign very close to the degree Venus is at. The first week of August will be very interesting indeed! Those of you born late in the sign of Leo will feel the effects of these 3 planets moreso and those of you born in early Leo have no need to feel left out as Mars enters your sign around the 9th bringing with it fresh energy and vitality. The new moon on the 14th comes into close alignment with Venus hopefully signalling the start of a new romantic chapter in your life. At the very least August will not be a month for you to forget easily.

Moon in Leo August 13, 14 (New Moon), 15

Virgo —  August 24-September 22: This month finds Jupiter moving in to your sign bringing with it lots of luck and laughter. This only happens once every 12 years so enjoy it while you can which will be until roughly September 2016. Lots of time to enjoy yourself! Mercury, your ruling planet, is also in your sign this month from around the 8th to the 27th giving you sharper thinking, better communication and generally leaving you feeling quite bright. Neptune will be in close contact with the new moon on the 29th/ 30th in your area of love and relationships. At this time you may find things changing for you quickly when it comes to your love life but with all the other great aspects you have this month how bad can it be. Certainly not anything to get too worked up about and yet at the same time if you are not wanting things to change you may wish to take it easy on the last week of August.
Moon in Virgo August 15, 16, 17

Libra — September 23-October 22:  As Jupiter moves into your area of spirituality around the 12th you may find yourself being drawn to more creative and esoteric pursuits. With Mercury also in this area of your chart you may wish to try a bit of meditation or just simply hanging out more in nature. There is a definite slowing down in your life just now and the opportunity to reflect and focus on the direction you wish to take in a more relaxed way. After the 9th Mars will be giving you plenty of opportunity to hang out with friends infact you may have more invitations than you know what to do with. Venus is also in a position to boost your social life and as Venus is retrograde you never know who you will bump into from one moment to the next. August is looking very nice for Librans.
Moon in Libra August 18, 19, 20

Scorpio — October 23-November 22: This is the last full month of Saturn in your sign and those of you born later in Scorpio will be feeling its effects more than others. Given that Venus is also retrograde this month in an area of your chart that has strong links to Saturn you may find yourself feeling as if you have to look at life in a more planned and structured way. Jupiter moves into your area of friends and friendships on the 12th alongside Mercury on the 8th. The effects of these two planets in this area of your chart should see you socially active with many a fine conversation between you and others that may lead to something more. Keep an eye out for this.. something is said and you look into it more as it could lead you onto something bigger and better than what you are currently involved in.
Moon in Scorpio August 21, 22

Sagittarius — November 23-December 20: Breathe easy this month because it's your last full month without Saturn in your sign for the next few years. It's also the last month for another 12 years that Jupiter will grace you with an easy aspect to your sign before it moves into Virgo around the 12th. On the bright side you have Venus in a strong position to do wonderful things for your love life. Venus is in your ninth house which has strong associates for Sagittarius. It is also trining your sign which means it will make things very smooth for you when it comes to romance. As it is retrograde this month you may find someone from your past coming to call and this may also give you a chance to settle an old relationship once and for all or open the door to it again and see where it leads. Either way August is not looking boring for you infact its brimming with exciting "possibilities".
Moon in Sagittarius August 23, 24, 25

Capricorn — December 21-January 20: Mars has been moving through your love and relationship area for a few weeks now and the first ten days of August is no different. Mars doesn't usually feel too much at home in this area of a chart and can cause arguments, tension and stress when it comes to your love life. If you like things to be intense though then Mars is in the perfect position. Venus is in a position to help you uncover secrets and as it is also retrograde something or someone from your past may make a re appearance in your life. This is the month for finding out those answers you have been looking for especially if it has to do with your love life. With Jupiter also on the verge of moving into a beneficial area of your chart and also an area that will have you less worried about taking risks then the sky could be the limit for you this month.
Moon in Capricorn August 25, 26, 27

Aquarius — January 21-February 19: As Venus comes to settle into your area of love and relationships this month you could feel a bit restless. This is a month where you may go deep within yourself also to bring up old hurts and find answers to them. Mars will also be in this area of your chart after the 9th which is probably not a great time to have that talk you were thinking of having with your partner. Mars can cause friction in relationships… it is afterall the planet of war. The Leo new moon on the 14th finds you more than willing to launch yourself into a new way of thinking when it comes to your emotions and the other planetary influences this month will no doubt help you along the way with this. Jupiter will be leaving your relationship area after it's year long stay around the 12th however this does not mean that all the luck and happiness this great planet has bestowed on your relationships has to leave your life.
Moon in Aquarius August 1, 27, 28, 29 (Full Moon), 30
Pisces — February 20-March 20: Jupiter moves into your love and relationship area this month bringing with it over a year's worth of good luck, fun, laughter and lightheartedness to your love life. Alongside this piece of good news you also have Mercury entering the same area of your chart from around the 8th to the 28th which means communication will pick up in your relationship and if there is anything you have been wanting to talk about with your partner then this is the time to do so. The full moon in your own sign on the 29th reinforces that you may be going through some personal changes in your life and what better time to launch something new than with Jupiter in your 7th house. Venus retrograde in your work area may have you dreaming of something from you past that you wanted to pursue career-wise but never got around to doing so. If this is the case you may wish to revisit your dreams in this regard and see what you can do about it.

Moon in Pisces August 2, 3, 29, 30, 31
---
Be sure to check out this month's tarotscopes too!
August 2015 Monthly Horoscopes
by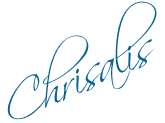 Personal Consultations:
If you would like to schedule a session with me, there are two ways to go about it. You can either purchase time either per minute (via Click4Advisor) or in blocks of 10-, 30- or 60-minutes (via PayPal). If I'm not showing as available, or if you want to purchase blocks of time through PayPal, please feel free to email me:




"




Chrisalis




$3.99 per minute








New Clients:
First Paid Session Only!
3 Minutes Free!



Flat-rate sessions available in 10-, 30- or 60-minute increments: Choose from the menu below: