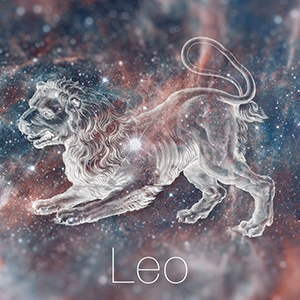 The Mars/Uranus/North Node conjunction — at 18° Taurus — is exact on August 1st and then slowly begins to separate in the coming days.
It may take a few days to unwind from the tension or action you experienced during the buildup to this conjunction but unwind it will. The question remains is what you will take away from how that blend of cosmic energy affected you.
Changes are afoot in many ways because of that transit and in addition we also have a Saturn Uranus square moving closer all month with Uranus quite powerful as it is basically stationed at the 18th degree of Taurus all month before it retrogrades on August 24. Big changes will require a disciplined approach to really stick with this energy.
Mercury moves from 24 degrees of fiery Leo through Virgo and ends the month at 4 degrees of airy Libra. Lovely Venus glides from 16 degrees of watery Cancer to 23 degrees of fixed fiery Leo at month's end. Mars travels from 18 degrees of earthy Taurus to 6 degrees of mutable Gemini. Jupiter is retrograde at 8 degrees 41' of cardinal Aries and moves back to 6 degrees 52'. Fire signs have lots of power this month.
Saturn is at 22 degrees 50' of fixed air Aquarius and squares Uranus at 18 degrees of fixed earth Taurus. This square once again challenges the status quo as it is #2 in a series of 3 squares. Retrograde Neptune moves from 25 degrees of Pisces to 24 degrees and Pluto grinds over the 27th degree of Capricorn back to the 26th. Yes, the cosmic weather is still tense out there but thinking out of the box for solutions is the way to go. The way is forward and into the future not the past.
Read your Sun sign and Rising sign for best information.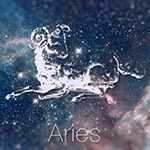 Aries — March 21-April 19:  With Mars moving away from Uranus and the North Node, it shifts out of crisis mode into a more flexible placement but not until after the 16th when it moves away from a conjunction with a malefic fixed star, Algol. You will have to check your tendency towards anger around the middle of the month or risk making things much worse. And who wants to do that? Your best days are around that time, too, so you'll be able to hold your tongue. The AM hours of the 14th, the 15th and 16th are days the force is with you.
---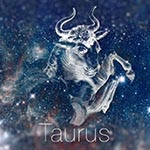 Taurus — April 20-May 20:  With Venus at 18 degrees of Cancer and the Mars/Uranus/Node degree at 18 Taurus, there is some opportunity now to have some nurturing and powerful bonding experiences. Take time out to enjoy your home, family and friendships during this time to make fun use of the energy. Break out of a rut and be more inclusive with others who are different from you. Best days for this are the 17th and 18th.
---
Gemini — May 21-June 21: Mercury is now close to the fixed star Regulus, the king maker royal star, so there will probably be lots of news about different world leaders on the front end of the month. When the little dude travels through Virgo from the 5th – 27th, the focus will be on stability and sustainability. Use the energy to make powerful contacts and follow through on any projects you have going. Stellar days for you are the 19th, 20th and 21st.
---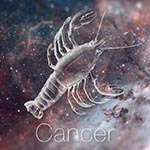 Cancer — June 22-July 23: The energies of the recent Mars/Uranus/North Node conjunction in your solar 11th house encourage you to connect with like minded others who share your idealism. You should also look into investments that support your visions as well. Do your homework before investing, of course. With Venus in your sign for the next twelve days, consider getting a new haircut, wardrobe items or a splurge on a makeover. Time to shine, my dear! Best days for you are the 22nd and 23rd.
---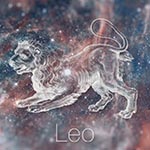 Leo — July 24-August 23:  With the Sun and Mercury in your sign, it's time to make your presence known in the world. The aspects in your 10th house of profession and career favor bold statements and futuristic plans. Follow up with details later. Jupiter in fellow fire sign Aries in your solar 9th favors you and wants to encourage your participation in justice matters. The energy of the 24th, 25th and 26th are your best days to shine.
---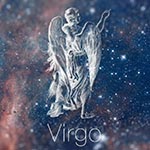 Virgo —  August 24-September 22:  With Mercury about to enter your sign on August 5th, your expertise will be welcome in new ways with new people. However, it will submerge you in detail work and you will be more reclusive than normal. If at all possible, take at least a 3-4 day weekend at a beach somewhere as you need the down time. The Lunar vibes favor you on the 1st, the New Moon of the 27th and the 28th.
---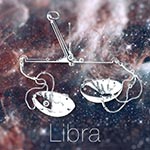 Libra — September 23-October 22:  With transiting Venus at the top of your chart in the solar 10th house, it is time to seek out some recognition for your aesthetic and professional talents. With Jupiter very powerful now in your 7th house of partnership there is very likely to be someone interested in partnering with you for either business or personal reasons. There are money issues to work out before any commitment happens and that is likely true for career moves as well. In any event, your best days are the 2nd, 3rd, 29th, 30th and AM hours of the 31st.
---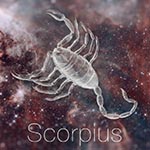 Scorpio — October 23-November 22:  With Mars conjunct Uranus and the North node. there are bound to be some desires you want fulfilled. This is could be partnership or home related and could actually involve you considering a change of residence in the not so distant future. Many things will have to be considered but if there is something new brewing, don't rule it out. A bold leap may be just what you need. Your stellar days are the 4th, 5th, AM hours of the 6th and the 31st.
---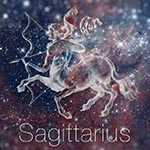 Sagittarius — November 23-December 20: This is a month where home and family issues may take a front seat in your life as Jupiter, your ruling planet, is stationary in your solar 4th house of home, family, real estate and ancestors. There could even be an emergency health situation to intensifies the urgency. Be aware of your own boundaries and only do what you feel you can handle. Jupiter is generally optimistic and positive so don't get bogged down in needless worry. The lunar vibes of the PM hours of the 6th, the 7th and AM hours of the 8th are your best days.
---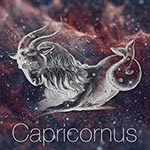 Capricorn — December 21-January 20: With Saturn, your ruling planet, in retrograde motion and moving into a square aspect with Uranus for the 2nd time in the series of 3 squares, you will be aware of the changes you need to make regarding your image and your finances, values and assets. And it will inform how disciplined and deliberate you need to be about making those changes. No going back, forward is the way and with a good strategy, you can make it all work. Give yourself adequate time to fulfill the plan. Your lucky days this month are the PM hours of the 8th, the 9th and the AM hours of the 10th.
---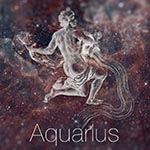 Aquarius — January 21-February 19:  Saturn is moving into square #2 with Uranus and will inspire you to be responsible about any changes you want to make in your life. With Saturn transiting through your 1st house you have a more seasoned approach to life since it has been almost 30 years since Saturn was last transiting your first house. While it can not be all that much fun as Saturn is fairly serious, you are a wiser person and will make better choices from now on. Your stellar days are the PM hours of the 1oth, full Moon on the 11th and the AM hours of the 12th.
---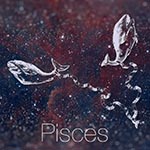 Pisces — February 20-March 20: Jupiter is now retrograde in Aries in your 2nd house of money, assets, and values so you are revising a budget during the next 4 months to get a better handle on cash flow. You tend to be a bit extravagant at times and it is reckoning time. No worries, this transit doesn't deny your money, it just makes you aware of how much of it you require. It's a good time to seek a financial advisor if you fall short on doing it yourself. Your good vibes days are the PM hours of the 12th, the 13th and the 14th.
---
Namaste,

---
Personal Consultations:
---
I offer a number of personalized services, including natal and progressed charts as well as a personal lucky days report, an awesome way to make astrology work for you by allowing you to focus on your optimum timing, when the universe seems lined up to support your wishes and dreams.
The date, time, and location of your birth is all I need to provide you with insight into your important place in the grand scheme of life! For more information, or to schedule a session with me, feel free to email me or visit my website.

---
August 2022 Monthly Horoscopes
Be sure to check out this month's tarotscopes too!