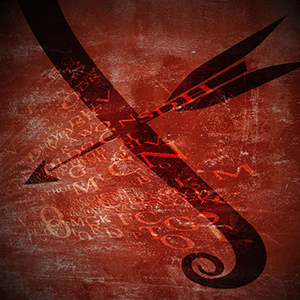 Happy Birthday Sagittarius! Here are some highlights for the month ahead.
Lunations: Moon Phases for the entire month:
New Moon: The New Moon occurs on December 11th at 19° Sagittarius 02′.
Full Moon: This month's Full Moon occurs on December 25th at 3° Cancer 19′.
Retrogrades: Uranus goes direct on December 26th.
Ingresses: Venus enters Scorpio on December 5th, Mercury enters Capricorn on December 10th; the Sun enters Capricorn on December 22nd; Venus enters Sagittarius December 30th.
Continue reading for complete scopes for each sign:

Aries — March 21-April 19: Love and relationships should be important to you this month as your ruling planet, Mars, travels through this area of your chart. You could be excused for thinking that after the first week, when Venus is also visiting your love sector, that December is looking more about war than love. Mars is the ruler of war and when it is moving through your love sector discourse and quarrels usually follow. Of course it could go the other way for you and you release any pent up emotions you are feeling in other ways. I guess you'll know by the end of the month whether Mars has worked in your favour or not. Mercury will help you along with your career and if there is anything you have been putting off there, especially in the form of paperwork, then this is the month to get on top of that.
Moon in Aries December 19, 20, 21

Taurus — April 20-May 20: From the 7th Venus is in your relationship sector. As Venus is your ruling planet then December promises to be a month of romance where you can set right any wrong that has been going your way lately linked to you love life. At the same time you can also build upon your relationship and take it to the next step. With Mars in your area of work you might need to keep an eye out that you are not working so hard that you haven't left time for anything else. If you do you could well spoil that lovely Venus transit and find your love life taking a step backwards. Saturn, planet of introspection, has recently moved into an area of your chart which may have you thinking what you want in life. If this is the case don't decide too soon and don't decide without a back up plan.

Moon in Taurus December 21, 22, 23

Gemini — May 21-June 21:  Saturn is now firmly entrenched in your relationship area and no doubt bringing with it some serious questions about your love life. For the first half of the month Mercury, your ruling planet, will be of assistance in this regard as it is in a position for you to see your way clearly through any relationship problems you may have. Good communication, clear thinking alongside good timing will go a long way in building bridges and mending fences with your partner. Mars may have you just wanting to go out and have fun. Don't be surprised if invitations keep coming your way especially during the first week when Mars is joined by Venus, planet of love, which should see you smiling a lot. December should be quite interesting for you all round.
Moon in Gemini: December 23, 24, 25

Cancer — June 22-July 23: Your attitude towards work may have changed lately as Saturn is now in this area of your chart. This means you now have the steadfast energy of Saturn to help you get through any work that comes your way. No task will be too big and therein may lay a secret for you when it comes to accomplishing your goals. The full moon falls in your sign on Christmas morning. As the moon rules Cancer you should feel right at home during Christmas when home and family will be extra important to you. The full moon will shine a light on this area of your life and should ensure that your Christmas will be a special one. After the 7th Venus will be helping your love life as it trines your sign and allows your emotions to flow freely.
Moon in Cancer December 25, 26, 27

Leo — July 24-August 23: Mars is in your area of communication this month which makes it a great time to deal with anything you have been putting off. If there is any correspondence, emails, phone calls that need to be dealt with now is the time to do so. Mars will help you to think on your feet, whilst at the same time, allowing you to accomplish more than you thought possible. Saturn is forming a trine to your sign which will allow you to not only find structure in what you wish to do but it will also assist you in finding the most practical way of doing it. Any changes you were thinking to make to your life then now is the time to put those plans into action. The full moon in your relationship area from the 15th to the 16th works in your favour to also bring about changes to your love life.
Moon in Leo December 1, 2, 28, 29

Virgo —  August 24-September 22: December should be a month which sees you getting down to the nitty gritty of getting things done. With Mars in an area of your chart where it is not only spurring you on to tackle anything you have been putting off, but also allowing you to do so in a practical and grounded way. What could be better for a Virgo! As Venus moves into your area of communication after the 7th keep in mind this is the time to smooth over any relationship problems you may have been experiencing. It is also a great time to open up other conversations which you have been putting off. Jupiter, in your sign, allows you to get away with quite a lot right now. Do not be afraid to take some risks you never know where they will lead.
Moon in Virgo December 2, 3, 4, 30, 31

Libra — September 23-October 22: Busy month for Librans as Mars is in your sign all month alongside Venus for the first week. As Venus is your ruling planet and also the planet of love then the first week should be a week made in heaven as these two planets come together. After this you will be left dealing with Mars on its own, which should find you trying to get everything done at once. Be careful you don't take on too much and find yourself bogged down in too much work. This is not the month for splashing out on purchases you may not need. After the 12th Mercury will form a square to Mars which may cause your judgement to be a bit "off". If you don't want to wake up with a hole in your bank balance by the end of the month then think twice before you buy.
Moon in Libra December 5, 6, 7

Scorpio — October 23-November 22:  Venus will be travelling through your sign after the 7th giving you a month to enjoy the little luxuries in life. This also extends to your love life. Venus rules love and whilst you've recently come out of Saturn's extended stay in your sign then this will be a pleasant change for you. It may also be the month where you get your relationship back on track. This is especially true as Mercury spends the latter half of the month helping you along in regards to communication. Use this while you can because come early new year Mercury will turn retrograde and you may find yourself revisiting conversations you have in December in January. For this reason look at the long term when it comes to laying down the basis to any arguments you may wish to clear up. They may not be cleared in a month… but they can be fixed in a few months.
Moon in Scorpio December 7, 8, 9

Sagittarius — November 23-December 20: There is a new moon in your sign on the 11th which starts a new cycle for Sagittarians in particular, alongside new energy. You may wish to think of anything you want to leave behind at this time and use this new moon energy to start anew or change something that is not working for you. Saturn, currently in your sign, has probably been giving you a few hints lately as to what you need to change and the new moon will intensify this. Mars is in a position to possibly see you having some tension around friendships and you might like to leave you response to anything you wish to say well enough alone until Mars is out of this area of your life. After the 7th Venus will become a calming influence in your life allowing you to relax and not feel the urge for so much action. Infact, it may do your love life all manner of good as you tune into a state of relaxation versus action.
Moon in Sagittarius December 10, 11, 12

Capricorn — December 21-January 20: Mercury enters your sign on the 10th and a week later it arrives at the degree it will, in January, come out of retrograde. This means you need to be aware of what is around for you from the 20th December, which is coincidently the solstice, as it may well last for quite a few weeks. A hint may come in the form of Mars' placement in your solar chart as it is in an area of your chart not known for its patience. Therefore don't jump into anything you think may come back to bite you. Being a Capricorn there is probably little chance of this but with Mercury turning retrograde in your sign in early January you can never be too careful. Venus may bring some old friends back into your life this month and the full moon on the 25th may give you the opportunity of turning a friendship into something more.
Moon in Capricorn December 12, 13, 14

Aquarius — January 21-February 19: Mars is in a position this month to see you getting through a lot of things you may have been putting off… on the other hand… it is also in a position to see you wanting to make sure you have a lot of fun and, perhaps, an adventure or two. With Venus joining Mars in this area of your chart for the first week of December you may wish to plan around this to have your "holiday" before the hard work starts. Watch for any misunderstandings in communication. Mercury is in an area of your chart which gives you great intuition but Mercury will also retrograde in this area of your chart next month and you don't want any problems coming back to haunt you at that time. The moon is in your relationship are on the 27th, 28th, 29th which is just in time for you to plan to see the old year out with a bang.
Moon in Aquarius December 15, 16
Pisces — February 20-March 20: Mars is in a position this month to allow you to get a lot done although it is also in an area of your chart that you may wish to check what you are doing and be wary of accidents. The first week sees you in a playful mood so take advantage of this and make sure you plan some fun in your relationship. With Mercury in your friendship area from the 12th you may find yourself with more than a few invitations for socialising and interesting conversations are highlighted. You've had a few months of luck in your love life compliments of Jupiter. Make sure you continue to use this to your advantage especially as the festive season is now upon you. Saturn may be urging you to work more and climb the ladder to success but there is plenty of time for that in the new year.
Moon in Pisces December 17, 18
---
Be sure to check out this month's tarotscopes too!
December 2015 Monthly Horoscopes
by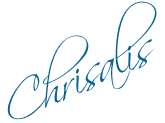 Personal Consultations:
If you would like to schedule a session with me, there are two ways to go about it. You can either purchase time either per minute (via Click4Advisor) or in blocks of 10-, 30- or 60-minutes (via PayPal). If I'm not showing as available, or if you want to purchase blocks of time through PayPal, please feel free to email me:




"




Chrisalis




$3.99 per minute








New Clients:
First Paid Session Only!
3 Minutes Free!



Flat-rate sessions available in 10-, 30- or 60-minute increments: Choose from the menu below: