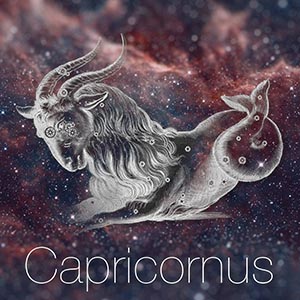 Welcome to the new year of 2021!
It feels lighter than 2020 already, just getting out of that repetitive numerical sequence feels like a relief of sorts! There will definitely be a bumpy ride for the start of the year but improvement will occur after the first quarter is completed.
This is a major course correction and those transitions are never easy to navigate but navigate we must, so set your intentions this month on the New Moon on January 12th if you haven't already done so during the Solstice and Jupiter/Saturn conjunction on December 21, 2020.
The volatility cycle for January runs from January 1st through the 24th as Mars moves to an exact conjunction with Uranus at 6 degrees Taurus on January 20th, the date of the presidential inauguration in the United States.
Uranus is very powerful all month as it goes into direct motion on January 14th, which increases its power. The Sun also enters Aquarius on that date, ringing the bell of the Jupiter/Saturn conjunction a month earlier, that's a positive note even though it will be squaring Uranus and Mars in a few days.
There will be 4 planets in Aquarius at that time so the whole vibe is one of a new direction and somewhat revolutionary changes. Venus is moving towards a conjunction with Pluto as an added signature of intensity, which builds to a climax on the 28th and 29th when their conjunction is exact at 25 degrees of Capricorn.
Fortunately, the Sun joins Jupiter at 9 degrees of Aquarius on the same day, bringing in a feeling of hope, justice and positive change. Neptune is still hanging out at 18 degrees of Pisces and making a square aspect to the transiting nodes which also indicates a change of direction but confusion about what direction. Oy!
Strive to connect with your inner peace daily and just keep going forward.
Read your Sun sign and Rising sign for best information.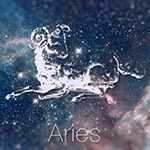 Aries — March 21-April 19:  This month is a time of upheaval for you with Mars moving towards Uranus. But if you stayed present during the last 8 weeks as Mars went direct, you have a clue as to what you want and can accomplish. Don't let the somewhat accident-prone time between the 15-21st lead you into taking risks. Look to how you can improve your finances and assets as a goal for the year. The 18th, 19th and AM hours of the 20th are your best days, but still don't take physical risks.
---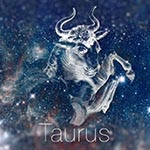 Taurus — April 20-May 20:  With Uranus and Mars together in your sign through the 24th, you will have some interesting changes to deal with. I know rapid change is not your strong suit but you will have your ruling planet, Venus, in Capricorn giving some stability to the events of the month. A solution I would advise is to just not make huge changes this month and wait until it is cosmically calmer in late February and March for Taureans. Fortunate days for you are in the PM hours of the 20th, the 21st and 22nd.
---
Gemini — May 21-June 21:  With the Mars/Uranus conjunction happening in your solar 12th house of karma, surrender, escapism and institutions, you need some solitude to process the changes you sense are coming into your life. The lineup of planets in fellow air sign Aquarius support an innovative approach now. This is unfamiliar territory for you but you need to just get onboard for a new direction. If you are honest with yourself, you've been a bit bored with it all for a long time. Use the positive vibes on the 23rd, 24th and AM hours of the 25th to help you shift your focus.
---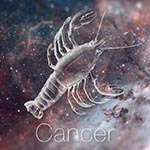 Cancer — June 22-July 23:  While it may not feel like it yet, you are starting to catch a break from the drama and uncertainty as more planets move out of the sign of Capricorn this month. Only Pluto remains at month's end, which is a biggie to be sure, but the big pressures of 2020 are waning. You are now moving into a cycle that favors directing your energies to a different kind of stability, financially and emotionally. Use the positive vibes of the PM hours of the 25th, the 26th and 27th to rejuvenate and calm your body, mind and spirit.
---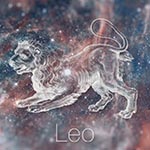 Leo — July 24-August 23: This month feels like a rollercoaster for you as you struggle to get a grip on the new direction. By the end of the month 5 planets are in Aquarius, in your solar 7th house so there's a lot of attention that needs to be paid to partnerships, contracts and joint ventures. With Uranus and Mars in your 10th house, things are radically changing. Wait another month or so to be clear on what you want to accomplish. The 1st, 2nd, and lunar vibes of the full Moon on the 28th and the 29th favor your sign.
---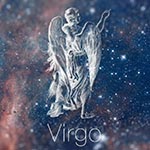 Virgo —  August 24-September 22: With 5 planets in the sign of Aquarius by the end of the month, in your solar 6th house of health, habits, work environments and service, there's a big demand on you in those areas. We are in new territory and it will take a few months to feel more stable and directed so as much as you like things to be in place and perfect, they won't be this month. Take it slowly, keep your sense of humor and learn to let it go each night so you don't worry yourself out of a good night's sleep. The 3rd, 4th 30th and 31st are your power days.
---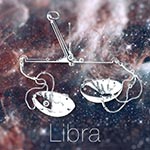 Libra — September 23-October 22:  With Venus moving towards a conjunction with Pluto on the 28th and 29th, there could be some drama unfolding after the 21st for you. Take good care of yourself and your partner during this month so this doesn't alarm or derail your plans. It could also manifest as some drama with your children or a change of direction in a creative endeavor so just be aware that things are in flux this month. The good vibes of the 5th and 6th will give you some pleasure.
---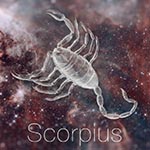 Scorpio — October 23-November 22:  With your ruling planet, Mars, moving towards a conjunction with Uranus in your opposite sign of Taurus through the 24th, you can expect some challenges in your 7th house of partnership, contracts and joint ventures. This month is not a great time to try to nail down an exact path for achievement. It is a good time to watch how things are changing and investigate areas of growth or opportunity. You like research, so dig in. Use your power days of the 7th and 8th to make new connections.
---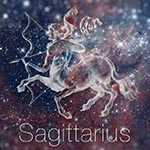 Sagittarius — November 23-December 20: With Jupiter now moving away from Saturn, there's a sense of hope on the horizon and you may have feelings like you can begin again with some new direction. Still, it's hard to get a routine established with Mars and Uranus in your 6th house of habits, health, work environment and service. Just play it by ear this month and reach out to neighbors and friends you haven't seen in a while. This is a good year to get back in the social game. Use the good vibes of the 9th and 10th to entertain that strategy.
---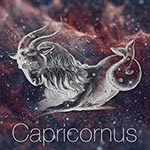 Capricorn — December 21-January 20: You should be feeling more hopeful and lighter since there is only one planet left in your sign by the end of the month. There will be 5 planets in Aquarius by the 29th so you get the benefit of them energizing your solar 2nd house of assets, wealth and things you value. They are being squared by Mars and Uranus in your 5th house but that can also be an interesting change of direction. Be careful not to take any major risks through the 24th. The 11th and new Moon on the 12th are your power days.
---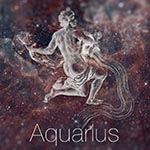 Aquarius — January 21-February 19:  By the end of the month, 5 planets will be in Aquarius, giving you a big jolt of active, electric energy that is being squared by Mars and Uranus in Taurus, a shocking sudden turn of events energy. Stay positive but also be very careful around electricity, fire and physical risks as it is a volatile period from the 20th through the end of the month. It can also signify genius new ideas gaining ground in the culture as well as societal changes as well. Don't get triggered on the 13th, 14th and 15th as the lunar vibes makes you more vulnerable.
---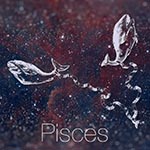 Pisces — February 20-March 20:  With 5 planets transiting your 12th house of karma, the occult, escapism and the unconscious mind, your attention may need to go inward during this time or take a solo trip to destination or retreat to explore inner realms. The 12th is also the house of hospitals so take extra care with your health. This energy is kind of heavy so let yourself really feel what you need to. The 16th and 17th offer insights and relief.
---
Namaste,

---
Personal Consultations:
---
I offer a number of personalized services, including natal and progressed charts as well as a personal lucky days report, an awesome way to make astrology work for you by allowing you to focus on your optimum timing, when the universe seems lined up to support your wishes and dreams.
The date, time, and location of your birth is all I need to provide you with insight into your important place in the grand scheme of life! For more information, or to schedule a session with me, feel free to email me or visit my website.

---
January 2021 Monthly Horoscopes
Be sure to check out this month's tarotscopes too!