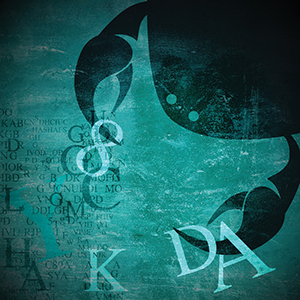 Happy Birthday Cancer! Here are some highlights for the month ahead.
Lunations: Moon Phases for the entire month
Full Moon: This month's Full Moon occurs on July 12th at 20° Capricorn 03′.
New Moon: This month's New Moon occurs on July 26 at 3° Leo 51′.
Retrogrades: Mercury turns direct on July 1st. at 24° Gemini 23.  Saturn turns direct on July 20th at 16° Scorpio 38′. Uranus goes retrograde on July 21st at 16° Aries 20;. Neptune and Chiron are retrograde for the entire month.
Ingresses: Mercury enters Cancer on July 13th. Jupiter enters Leo on July 16th. Venus enters Cancer July 18th. The Sun enters Leo July 22nd. And Mars enters Scorpio July 25th.
Continue reading for complete scopes for each sign:

Aries — March 21-April 19: Arians may be feeling as if they need something firm to hold onto this month as the planets change signs and bring about some changes for you! The recent Mercury retrograde which official ends on the 1st although it won't be out of its shadow period until the 13th has possibly hit you harder than most other signs as it is in your area of communication and no doubt you'll be one happy ram when all of that is behind you. What else do you have to look forward to? Well for one, Venus will enter your area of home and family on the 18th bringing with it some pretty nice times for you with family. Jupiter will enter an area of your life that should be sparking a lot of creativity for you alongside fun and laughter after the 16th and last but not least… Mars, which has been hanging around your love and relationship area since the beginning of the year (and a bit beforehand) will finally leave this part of your chart and you can kiss goodbye to all the hiccups, frustrations and arguments it has caused for you since the clock struck midnight 2014. I'm now drawn to the node in your relationship area but will speak on that another time… afterall, Mars doesn't move on till the 26th and I wouldn't want to go against my own horoscope's predictions… you don't have much hiccupping and frustration to go.
Moon in Aries July 17, 18, 19

Taurus — April 20-May 20: You may not have been feeling yourself lately with Mercury and now Venus travelling through your area of security but perhaps not making things as secure and stable as you would like them to be.  Your love life is about to take a turn for the better though compliments of Venus and Mars and the second half of this month looks a lot better for communication than the first.  As Mars moves closer to leaving your area of work and health later this month you should be feeling a bit of relief of what has otherwise been a very hectic year.  After the 26th you'll have Mars enter your area of love and relationships so get ready for some real fireworks and hopefully passion to enter your life and do yourself and those around you a favour and ease up a bit on the work front.  Jupiter arrives in your area of home and family on the 16th which should bring in a 12 month period for you of feeling right at home and possibly not wanting to leave it.  If you have any plans to renovate or make over your home now would be a good time to do so.
 Moon in Taurus:July 20, 21

Gemini — May 21-June 21: As Mercury turns direct after the 1st and makes its way through the degrees of Gemini and Cancer until it hits the degree it first went retrograde at in June you will still need to keep your wits about you so do not get pulled back into any miscommunication disasters. Alongside this Venus is in your sign until the 17th which may give you a bit of an inkling as to where these communication disasters may arise… namely in your love life. All is not lost for you though because after the 16th when Jupiter enters your area of communication you will be at your very best when it comes to getting your point of view across and also with having things go your way. Work and security will also feature prominently for you towards the end of the month with both Mercury and Venus urging you to find something to do that gives you a better work / life balance and Mars entering an area of your chart that gives you extra drive. Don't push yourself too hard though as Mars can also spell health problems for you if you don't find that balance I was speaking of earlier.
Moon in Gemini: July 22, 23, 24

Cancer — June 22-July 23:  The full moon in your relationship sector on the 12th pivots very closely to Mercury entering your sign again after its recent retrograde along with Venus which will also enter Cancer on the 16th. What does this mean for you? For starters things seem very focused on your love life and if you've been experiencing any miscommunication there lately then now is an excellent time to see that everything is sorted out. Just make sure that you wait till the latter part of the month to do so. You've had a year of Jupiter in your sign and on the 16th this ends. You might as well all sigh a collective "ahh" right now as Jupiter, planet of luck and adventure, leaves your sign and enters your area of security and stability. It's good to start planning your finances and what you need to see you through and you have plenty of luck now to help you acquire that which you may have been dreaming of even if it is a little sad to see a planet such as this leave your sign for another 12 years. I can almost see you reaching out to contain it and try to keep it in your sign… don't bother… Jupiter always has a mind of its own.
Moon in Cancer: July 25, 26

Leo — July 24-August 23:  There's a lot going on for Leos this month as Jupiter makes its grand entrance (yes Jupiter does everything grandly) on the 16th. This will herald a year for you where you will be under the beneficial influence of this lucky planet and it should see you with an abundance of ideas and possibly not enough time or energy to put all your plans into action just yet. This is not a problem… you have about 12 months of Jupiter's benefits so enjoy it while it lasts. The moon in Leo on the 27th gives you food for thought in what you would like to do that is new to you or different that takes you in a new and exciting direction. As the last effects of Mercury's retrograde leave your area of spirituality and Mars enters your area of communication along with the Sun entering your own sign towards the end of the month you can be sure that July will be a month for you to remember. Get rid of the old that is not working for you and welcome in the new.
Moon in Leo July 1, 27, 28, 29

Virgo —  August 24-September 22:  The world around you may be feeling a bit topsy turvy for you as July proceeds to unravel. It may be that you have grown so accustomed to being in your own little world with everything in place that you are thrown a bit of balance as Jupiter moves into an area of your chart where you are not having so much control or say in what is going on around you. Infact, you may feel as if you need time alone and/or space to be "quiet" in while you go over in your mind any insights and dreams that are coming to the surface. Take this time while you can because by the 26th Mars will move into your area of communication and you may feel as if you are inundated with things you have to do. Venus' movements through your area of friends and friendships after the 18th prompts you to reach out to others and accept invitations with the possibility of a new relationship coming your way. The moon in your relationship area just beforehand on the 15th, 16th, 17th would be a good time to get very clear in your mind what you do and don't want in love.
Moon in Virgo 2, 3, 4, 30, 31

Libra — September 23-October 22: You are on the home run for the departure of Mars from your sign. After about 8 long months of this planet disrupting all around you turning retrograde, direct, retrograde, direct you can finally wish this disruptive energy on its way and start getting on with things without the need to be wary of "what can go wrong" hanging over your head. After the 16th you should be in a great mood as Jupiter moves into your area of friends and friendships and heralds the beginning of a year where you may find that your friendships evolve and that new friends enter your life. Whilst the first half of July sees you feeling as if you want to be footloose and fancy free with Venus travelling through your area of fun and adventure the latter part of the month reminds you that life is not all play and no work and whilst you know you need to give yourself a break and be kinder to yourself you may not be 100% committed to this process. Try to slow things down a bit this month… life is on the verge of changing and you don't want to be putting out thoughts of fighting this change simply because you are stuck in a rut of trying to control what is around you.
Moon in Libra July 4, 5, 6

Scorpio — October 23-November 22: Many things are changing shape for you in your life this month and the focus may be on you trying to decide how free you wish to be and how much you want to tie yourself down. The first half of the month sees you sitting, planning and going over what you wish to do. There seems to be some grand plan forming in your mind but it won't be until the latter half of the month when a few planets change signs that your answers become clear. You are looking at the last of Jupiter in your area of freedom and fun for a good 12 years as it leaves this area for you on the 16th and just as it leaves Mercury and Venus arrive in this area for you putting you in fine form for looking for adventures and things to take your mind off what may have been a difficult first half of the year. The culprit for the first half of 2014 was Mars in your area of spirituality but come the 26th Mars will move into your own sign, which it co rules, the energy this gives you will put you in a great position to propel you forward with any plans you wish to make.
Moon in Scorpio July 7, 8, 9

Sagittarius — November 23-December 20: The first half of the month finds Venus in your relationship area which is wonderful and should do no end of good to your love life which after the past few weeks of Mercury retrograde you are no doubt in need of a boost. What you need to watch for though is this. Mercury is direct from the 1st but will be travelling over the degrees that it has lately been in retrograde at. This means it may bring up things from the past few weeks that you still need to fix or at least keep your eye on that they don't blow up and get out of hand again. I'm talking about relationships and communication. On the plus side Venus should bestow more than a few loving kindness feelings around you so that you don't feel caught off guard or end up saying something you shouldn't. As Mars is about to enter an area of your chart on the 26th that does pertain to you possibly saying what is on your mind rather than thinking of the consequences before it leaves your lips… you may wish to practice a few of those loving kindness feelings on yourself.
Moon in Sagittarius July 9, 10, 11

Capricorn — December 21-January 20:  You may have work on your mind for the first half of the month and as Mercury gradually travels through the degrees of Gemini to bring it back to rest at 3 degrees of Cancer where it originally went retrograde you will have time to think and re think on what you perhaps have been juggling for a while and why it isn't working for you. This involves looking at your love life and your work life and if you need any more prompting to look more closely at your love life the full moon on the 12th may shine so much of a light on what is not working for you there that you are forced to take action to rectify matters. Venus to the rescue! Luckily Venus, planet of love, will arrive in your relationship sector on the 18th where you need to pay attention to giving a bit more of your time to your partner and not think that burning the candles at both ends and working all hours is going to buy you any brownie points within the relationship… its not… so stop doing it.
Moon in Capricorn July 11, 12, 13

Aquarius — January 21-February 19: There seems to be a pull between your love life and work this month with various shifts and changes occurring between these two areas that may have you thinking that you don't know what you need to do next. If you are feeling that you are giving one more power over the other ie work versus love life then you need to sit down and decide which is more important. Your love life may have suffered recently with Mercury's retrograde but Venus is smoothing all of that out for you in the first half of July and once she is finished travelling through your area of fun and creativity you have this to look forward to…. Jupiter in your area of love and relationships. Sit down, take that in and reflect on those words because after the 16th you are in for a bit of a heavenly boost from the planet of feel good and luck in your relationship area for the next year. Alongside this you have the moon on the 26th in your relationship area which is a double boost to your love life. Sound sweet? Sounds like heaven to me!
Moon in Aquarius July 13, 14, 15
Pisces — February 20-March 20:  This month may start out feeling as if you are tied to the home front but give it time and that will change. From about mid month onwards the Sun, Mercury and Venus will all add a bit of fun and creativity to your life and give you cause to go out and have a bit of fun and play. As Venus is involved you may find this fun and play may take on the hues of something romantic which may well give you something to celebrate. Towards the end of the month there are a few shifts of energy going on for you. Jupiter has moved into your area of work which brings with it a lot of luck on the work front so if you are thinking of changing your job or in line for a promotion now is the time to start pushing a bit more for these changes to occur. Mars moves into your area of adventure and philosophy alongside the moon moving into your love and relationship area. This sounds suspiciously to me that you may be planning a bit of time with your partner that is possibly out of the norm for the 2 of you.
Moon in Pisces July 16, 17

Be sure to check out this month's tarotscopes too!
July 2014 Horoscopes
Personal Consultations:
If you would like to schedule a session with me, there are two ways to go about it. You can either purchase time either per minute (via Click4Advisor) or in blocks of 10-, 30- or 60-minutes (via PayPal). If I'm not showing as available, or if you want to purchase blocks of time through PayPal, please feel free to email me:




"




Chrisalis




$3.99 per minute








New Clients:
First Paid Session Only!
3 Minutes Free!



Flat-rate sessions available in 10-, 30- or 60-minute increments: Choose from the menu below: