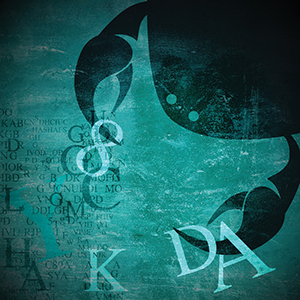 Happy Birthday Cancer! Here are highlights for the month ahead.
Lunations: Moon Phases for the entire month:
New Moon: This month's New Moon occurs July 23 at 0° Leo 44″
Full Moon: This month's Full Moon occurs July 9 at 17° Capricorn 09″
Retrogrades: Chiron turns retrograde July 1, Saturn, Neptune and Pluto are all retrograde for the entire month of July.
Ingresses: Venus enters Gemini July 5, Mercury enters Leo July 6, Mars enters Leo July 20, the Sun enters Leo July 22, Mercury enters Virgo July 25 and Venus enters Cancer July 31.
Continue reading for complete scopes for each sign:

Aries — March 21-April 19: There's a few stressful aspects for Aries this month with several planets, at various times in July, forming a square to your sign. Mercury is the first planet to square your sign, possibly causing you problems with communication. The next culprit to line up in the sky to throw a spanner in the works, and possibly block some of your enthusiasm, is Mars. This transit lasts until the 21st, at which time you can breath a sigh of relief that most the stress is behind you.
Moon in Aries July 15, 16, 17

Taurus — April 20-May 20: The first few days of July finds Venus, planet of love, in your sign. After the 6th Venus moves into an area of your chart linked to security and stability. You may wish to use this month to decide what you want in your relationship and if you have been feeling a little insecure lately to take positive steps in rectifying this. With Mars in your area of communication through to the 21st you'll be in fine form when it comes to doing things which require a bit of quick thinking and even finer form if you have to take quick action.
Moon in Taurus July 17, 18, 19

Gemini — May 21-June 21: Venus, planet of love, is in your sign this month from the 6th giving a boost to your love life although you may need to watch the last week of July as Saturn forms an opposition to Venus. The effects of a Saturn, Venus opposition are just as they sound, opposition to things moving quickly in your love life and frustration surrounding any plans you are wish to make when it comes to romance. For this reason you may wish to hold back a bit in late July and just see how things are panning out. No use forcing something that is not going anywhere.
Moon in Gemini July 20, 21

Cancer — June 22-July 23: With Mars in your sign until the 21st and the first week finding it in opposition to Pluto you may be excused for thinking July is not going to be your best month. However, Mercury is also in your sign for the first week and this should allow you to navigate around any stress that come up for you during the first week, especially if it is in relation to your love life. By the last week, on the 26th, Mercury will move into your area of communication allowing you are much more conducive flow to your words. Use them well!
Moon in Cancer July 21, 22, 23

Leo — July 24-August 23: Mercury is in your sign from the 7th to 26th allowing you to express yourself clearly and get on top of any communication difficulties you may have been experiencing. This would be a good time to clear up any misunderstandings. However, it may also be a good time to wait until after the 21st when Mars leaves an area of your chart which may have been causing you confusion when it comes to what is really going on. On the 23rd the sun also goes into your sign giving you are clear run of luck till the end of the month.
Moon in Leo July 23 (New), 24

Virgo —  August 24-September 22: Friends and friendships may be the order of the day for you this month with Mars in this area of your chart till the 21st. It would be a good idea not to rock the boat in relation to anything you don't know the full story on as even after the 21st Mars will be in an area of your chart which is not exactly known for making all the facts clear. Mercury, your ruling planet, arrives in your sign on the 26th bringing with it some much needed logic and clear thinking to get you through what may have been, up until this point, a difficult month.
Moon in Virgo July 26, 27

Libra — September 23-October 22: You should really be in the mood for work this month with Mars giving you a head start with any energy you may need to get a job done. Mercury will also be of assistance to you in this regard for the first week of July. At various times this month you may find yourself torn between the need to work and wanting to spend time with friends. Try to make sure you balance this out for yourself so it is a win:win situation for you. Venus trines your sign from the 6th which will do wonders for your love life. Remember, keep your life balanced and everything else should fall into place.
Moon in Libra July 1, 2, 28, 29

Scorpio — October 23-November 22: Mars is in a great position this month to your sign until the 21st this can really give you the energy to get on with what you need to be doing and paving a clear path for you to do so with ease. With Venus in your love and relationship area for the first week you are sure to be on a high when it comes to love. After this you may be forced to look at emotions more and would do well to act when you need to so as to avoid any complications which may arise.
Moon in Scorpio July 3, 4, 30, 31

Sagittarius — November 23-December 20: Venus is in your love area from the 6th promising July to be a great month when it comes to relationships. Around the 21st, just as Mars is moving into a more conducive aspect to your sign, Venus will be opposing Saturn. During this time you need to become more objective to your emotions because if you don't you may get so caught up in the negatives that you start seeing problems that are not there when it comes to your partner.
Moon in Sagittarius July 6, 7

Capricorn — December 21-January 20: Mars is in your relationship area this month up until the 21st. During the first week it forms an opposition to Pluto, already in your sign. Power struggles may come out to play during this week and you would do well to leave them alone because when Mars and Pluto come out to play you don't want to be doing anything that may further agitate a situation. From the 6th Venus is in your work area and it is here that you should focus your attention in July. You might not be able to come out the victor when it comes to your love life but you can certainly come out looking good with Venus in your work area.
Moon in Capricorn July 8, 9 (Full)

Aquarius — January 21-February 19: Mercury is in your relationship area from 7th to 26th giving you a head start when it comes to communication and getting your point across when it comes to your love life. On the 21st it is joined by Mars, also moving through your relationship area at this time. Unlike Mercury, Mars can cause some problems in your love life, after all it is not known as the planet or war for nothing. You need to have your wits about you this month when it comes to your relationship. Don't go taking it for granted and certainly do not go charging in to a conversation as you may well come out the loser.
Moon in Aquarius July 10, 11, 12
Pisces — February 20-March 20: Venus is in a great position this month to do wonders for your home life. It may be a good time to think on how much of your attention and energy you have been giving to your family and start giving more. The 1st to 21st finds Mars in a positive aspect to your sign. This can be a time of great creativeness and if there is something you have been working on then the first 3 weeks of July can see you complete this. Last week finds Mercury in your relationship area. Use this to smooth out any rough patches you have have been experiencing in your love life.
Moon in Pisces July 13, 14
---
Be sure to check out this month's tarotscopes too!
July 2017 Monthly Horoscopes
by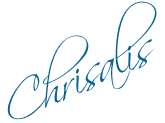 Personal Consultations:
If you would like to schedule a session with me, there are two ways to go about it. You can either purchase time either per minute (via Click4Advisor) or in blocks of 10-, 30- or 60-minutes (via PayPal). If I'm not showing as available, or if you want to purchase blocks of time through PayPal, please feel free to email me:




"




Chrisalis




$3.99 per minute








New Clients:
First Paid Session Only!
3 Minutes Free!



Flat-rate sessions available in 10-, 30- or 60-minute increments: Choose from the menu below: