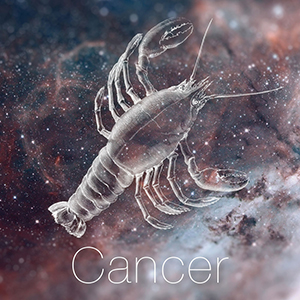 While this event actually occurred on June 30th we are still very much involved with the effects of Neptune going retrograde at 27 degrees 41' in Pisces. If you have been particularly tired, spacey or forgetful for the last few weeks, this might be Neptune's effect on you as it is very powerful in its home sign, particularly when it stations before going into its retrograde motion phase.
The mutable signs will be most affected by this, Pisces, Gemini, Virgo and Sagittarius, so take care if you have any planets or angles around the 25-29th degrees of those signs. Neptune is a slow mover as she only covers about 40' a month so these effects could go on for a while or migrate into something else Neptunian. Consider yourself under the influence for the next year or so. Will you go for inspiration or illusion/delusion at this time?
Mercury is speeding along now, covering 8 degrees Cancer to 2 degrees Virgo this month. It can be a social time for all of us, particularly around July 27th when Mercury and Venus are conjunct as that pairing is usually up for lots of fun.
Venus begins her retrograde dance on July 23 at 28 degrees 36' in Leo. She retrogrades back over the fixed star, Regulus at 26 degrees of Leo, which is said to be involved with many world leaders' charts. There have been many times in the past when a planet in transit passes goes over Regulus and there has been a fall from grace for some leaders with the 26th degree of Leo prominent in their charts. Venus hits that degree three times initially on July 13, the second time while retrograde on August 2 and the last time on October 5th during this Rx cycle.
But before Venus gets to that degree, Mars takes a swing at Regulus on July 4th and 5th. Oh, oh… The last time Venus retrograded over this degree of Leo was at the end of July in 2015 about a month after he who won't be named came down that escalator. This is an end of an eight year Venus cycle, folks, so we'll see what happens next.
Mars is transiting from 24 degrees Leo to 12 degrees of Virgo this month and it goes over the 26th degree of Regulus on July 4 and 5, so Mars often acts as a trigger and can instigate bold actions in many ways. We will have to wait and see if there is some aggression in the world political situation in the beginning of the month. My guess is that there will be issues as it's already a bit wild out there already! I can name at least four world leaders or wanna be leaders teetering on the edge of disaster at this time.
Jupiter moves from 9 degrees 16' to 13 degrees 34' in Taurus, the feminine stable earth sign. The transit of Jupiter here gives hope for a better tomorrow so let your actions walk your talk to make them a reality.
Saturn is retrograde in the sign of Pisces at 7 degrees 4' and goes back to 5 degrees 46' this month. Look for ways to improve yourself, help others, perform Sadhana or do meditation to help you and others process your stuff and stabilize your emotions. Treat yourself with compassion and love in your thoughts and your endeavors.
Uranus in Taurus moves from 21 degrees 12' to 22 degrees 33' during July. This planet's vibrations are a bit jagged and chaotic as well as being short tempered and a bit prickly. It can be inspired but also want some separation from others. This transit is difficult for the usually placid, don't rush me, Taurus temperament. You need to ask for space at this time as your body is undergoing a vibrational upgrade and it doesn't feel at all like your normal speed. You need time and space to balance these changes out. Get some bodywork to help you assimilate this vibe so you can gain and adjust to the frequency upgrade.
Neptune retrograde in Pisces is super powerful this month but you might feel rather untethered to your chosen lifestyle, familiar haunts and the usual people around you for the next year or so. If Neptune aspects one of your natal planets or angles around 25-29 degrees of the mutable signs you are definitely going through some interesting stuff this year.
Allow yourself some rest and reflection time, preferably around a large body of water to let your permeable cells get rejuvenated from the minerals and moisture. Epsom salts baths or hot springs soaks also fill that bill. Neptune is known to be associated with addictions, particularly too much alcohol actually. Neptune likes to depart from reality, so keep tabs of that part of life if you are feeling down and don't disappear in a haze of mind-altering substances. Get lost in an artistic endeavor instead, you'll save money and enter the muse's headspace, which is far more intoxicating anyway.
Pluto is still retrograde at 29 degrees 31' of Capricorn and goes back to 28 degrees 54' of that sign. We are getting closer to some additional interesting revelations coming at last degrees of the Capricorn sign and its archetypes of big business, big government, big money, big corporations and institutions, etc. Pluto squares the transiting nodes and will be conjunct the Moon prior to the full Moon on August 1. This could be an eventful lunation. These changes and transformations will continue to be worked out over the next 18 months before Pluto goes into the sign of Aquarius without retrograding back into Capricorn where it is now and stays in Aquarius through 2043. But Pluto moves slowly so be patient and work on transforming yourself first.
"The times, they are a changin' ". Thanks, Bob.
Read your Sun sign and Rising sign for best results: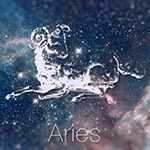 Aries — March 21-April 19:  With Mars transiting in fiery Leo, he passes over the fixed star Regulus on the 4th and 5th which can signal world leadership changes. This happens in your solar 5th house of creativity, children and things we are passionate about. Mars gets strategic about what he wants to accomplish when he enters Virgo on July 11th which is very positive for gains. This transit can be a big boost to your confidence, as Venus is also transiting close to Mars right now. Use the energies of the 8th, 9th and AM hours of the 10th to get your way.
---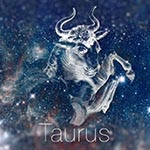 Taurus — April 20-May 20: Jupiter is making headway in your sign and in your solar first house and will overtake Uranus' position here in April of 2024 which is considered to be a fortunate conjunction but it is a long way off. In the mean time it is very stabilizing to have Jupiter in this sign as Uranus by itself here felt a bit unsettling with its vibration of revolution, sudden change and extraordinary circumstances. No one feels completely confident and on top of their game right now as there's the underlying and needling fear that it all can be taken away by any number of circumstances going on in the world beyond our control. Security is an illusion after all. So do your best to shake off that uncertainty and doubt with a celebration of the abundant energy and vital force you currently enjoy! Use the lunar vibes of the PM hours of the 10th, the 11st and the 12th to enjoy life in all its phases.
---
Gemini — May 21-June 21: With the Sun and Mercury in Cancer making a nice sextile aspect to Jupiter, there's a lot to be gained by reaching out and doing something to benefit others. The nurturing vibe in you gets triggered in the first week of the month as this aspect is exact. Saturn in Pisces is squaring the early degrees of your sign from the solar 10th house so there may be some additional professional responsibilities you are expected to perform. Show up and use a disciplined and consistent approach to make the most of this cycle to reap rewards of Saturn. Mars and Venus are together now and wanting to party as they transit your solar 4th house. Why not throw a little shindig to make good use of this vibe! The 13th and 14th and AM hours of the 15th are your stellar days.
---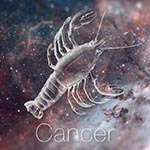 Cancer — June 22-July 23: You have the benefit of a nice sextile from Jupiter and a trine from Saturn right now so there is definitely some nurturing and support in your life this month. Venus and Mars in Leo make you feel a bit more social and have some social desires fulfilled, even if it is just a small shopping excursion. Whatever occurs, enjoy all the little adventures coming your way. But don't let dreamy, illusory Neptune retrograde in Pisces overtake you with its charms and lead you down a path that won't return much in the long run. Unless you are in the creative or artistic fields, then Neptune can be quite inventive and productive. Use the lunar vibes of the PM hours of the 15th, the 16th, and the new Moon on the 17th to make gains and enjoy life.
---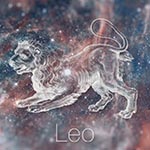 Leo — July 24-August 23:  There is a lot of charisma emanating from you this month as Venus and Mars travel together in your sign through the 11th. Venus continues in your sign throughout the month but has a retrograde cycle on the 23rd at 28 degrees of Leo. A retrograde Venus is not considered a good time to begin a relationship so don't get too involved if you meet someone between July 23 and September 5th. Keep it light and entertaining and you'll be fine. Saturn in the 8th is giving you money concerns but Jupiter in your 10th will give you gains to cover any shortfalls in your coffers. Enjoy the vibes of the waxing crescent Moon on the 18th and 19th as well as the AM hours of the 20th as these are your best days this month.
---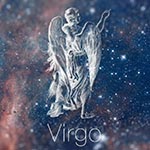 Virgo —  August 24-September 22:  With Jupiter and Uranus in your solar 9th house, there are changes to your beliefs that you are exploring now. This cycle gets more into focus next year when they make an exact conjunction. Your ruling planet, Mercury is currently combust with the Sun but that will be changing within a few days. It is a favorable house for making new and beneficial business connections this month and money should start flowing in again. The Neptune retrograde is opposing the later degrees of your sign so you may be under the influence of this dissolving energy. Give yourself daily pep talks to keep slogging on if you feel by a kind of ennui. Your stellar days are the PM hours of the 20th, the 21st and 22nd.
---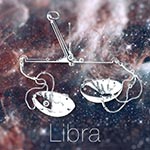 Libra — September 23-October 22:  This month's energy activates your 10th house of career and profession as well as the 11th house of income from profession, groups, associations and highest aspirations. Venus, your ruling planet, goes into retrograde motion in Leo in your 11th house on July 23 through September 4, 2023. It is a time when you need to deal with past Venus issues around money, values and relationships. Look back to the summer of 2015 to get a clue what cycle is culminating during this time. Both Saturn and Neptune are retrograde in your 6th house of health so you may have some vague health issues to deal with as well. Your best days are the 23rd and 24th so plan a fun activity for those 2 days.
---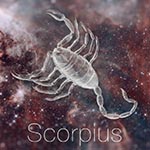 Scorpio — October 23-November 22:  Mars is about to enter the sign of Virgo which energizes your 11th house of hopes and dreams, income from career and professional groups and associations. Make inroads with new people this month as it can bring big gains for the future. With Pluto retrograde at the bottom of your chart and squaring the nodes, you may be feeling like a major move is coming. This could affect your closest relationships as well. Something may be ending this year but something new is already germinating. The 25th, 26th and 27th are very productive days for you to get your way.
---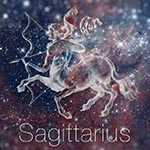 Sagittarius — November 23-December 20: With Jupiter in Taurus in your solar 6th house of health you need to watch out for weight gain and over indulgence now. It is your ruling planet so this can show up on your body as well as in your home. Now is a good time to improve the conditions in your house or get rid of things you've been hanging on to for a rainy day or are just outdated or not working. Saturn is retrograde in Pisces in your 4th house so there is a feeling of obscurity present, that nobody really cares about you in the family. Shake it off, stay connected and offer to help in some way so they can revise their opinion. Best days to do that are the 1st, AM hours of the 2nd, the 28th and the 29th.
---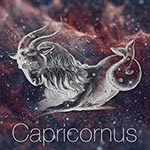 Capricorn — December 21-January 20: With Saturn retrograde in Pisces making a nice water trine aspect to the Sun and Mercury in Cancer and the south node in Scorpio, you have the stage set for positive gains personally, financially and for more effective communication. Pluto is still retrograde at the end of your sign so there are still things from the past that need to be dealt with and that gets more clear and focused for you in August. You have support from Jupiter and Uranus in Taurus in your solar 5th house so that can mean that creative projects, children and what you are passionate about go really well for the next year or so. Full speed ahead then! Use the positive vibes of the PM hours of the 2nd, the full Moon on the 3rd, the AM hours of the 4th, the 30th and the 31st for personal gain.
---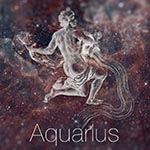 Aquarius — January 21-February 19: With Mars and Venus in your solar 7th house of partnership you may have some conflicts come up with your partner during the upcoming Venus retrograde on July 23-September 4, 2023. With Saturn retrograde in your solar 2nd house of money, assets and values, you are undergoing a review about the changes you are experiencing within. It is making a nice trine to Mercury and the Sun in your 6th house of health so there is a strong possibility for stability and good health this month. Take some time off and just enjoy spending time at home and with family as Jupiter and Uranus in the 4th offer that possibility for the next year. The PM hours of the 4th, the 5th and the AM hours of the 6th are your best days.
---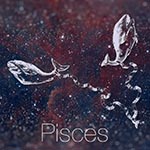 Pisces — February 20-March 20: With Saturn and Neptune both retrograde in your sign now there's a feeling of wishful thinking and fantasy but then the crash of reality busting through your magical world. Bills have to be paid. Mars goes into your solar 7th house of partnership and brings some nitpicking reality around your spouse and relationship. Try not to come off as too critical as it will come right back at you now. Your children may be needing some extra attention this month so you so schedule some time to visit and play. The PM hours of the 6th, the 7th and the AM hours of the 8th are your stellar days.
---
Namaste,

---
Personal Consultations:
---
I offer a number of personalized services, including natal and progressed charts as well as a personal lucky days report, an awesome way to make astrology work for you by allowing you to focus on your optimum timing, when the universe seems lined up to support your wishes and dreams.
The date, time, and location of your birth is all I need to provide you with insight into your important place in the grand scheme of life! For more information, or to schedule a session with me, feel free to email me or visit my website.

---
July 2023 Monthly Horoscopes