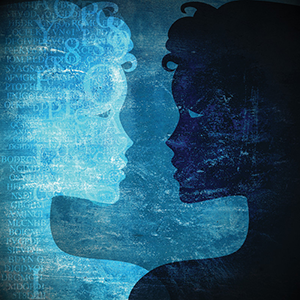 Happy Birthday Gemini! Here are highlights for the month ahead.
Lunations: Moon Phases for the entire month:
New Moon: This month's New Moon occurs on June 3rd at 12° Gemini 33.
Full Moon: The Full Moon occurs on June 17th at 25° Sagittarius 53.
Retrogrades: Neptune goes retrograde on June 21st. Jupiter, Saturn and Pluto are all retrograde for the entire month.
Ingresses: Mercury moves into Cancer on June 4th; Venus moves into Gemini on June 9th; the Sun moves into Cancer on the 21st, Mercury moves into Leo on the 27th.
Continue reading for complete scopes for each sign:

Aries — March 21-April 19: There's a lot happening in your area of communication this month with Mercury there till the 4th, alongside Venus from the 9th. A new moon on the 3rd also focuses on communications you may need to take care of. As the month progresses you may be thanking your lucky stars that you do have such great transits hitting your communication area. The reason for this is that Mars, your ruling planet, will be forming a square to your sign and opposition to Pluto and Saturn at various times from 14th to 24th. You may experience setbacks and delays during those 10 days, with little you can do about it and you'd be wise not to try. Moon in your love area 11th and 12th is the time to take care of any problems before they arise in your relationship.
Moon in Aries June 25, 26, 27

Taurus — April 20-May 20: Change is around for you in June with Uranus in your sign and Mars moving through your communication area. Mars is very quick and when it is in this area of your chart and you may find that ideas come to you thick and fast. Add this to the changes Uranus is already bringing to your life and you have a month full of fun and games. Perhaps they are good, perhaps they are not so good. The secret to it is to not rush in and make decisions too quickly. Taureans rarely rush in so you are pretty safe, but you may feel out of your comfort zone if you have to act quickly. Moon in your love area 13th and 14th is a time to push boundaries.
Moon in Taurus June 1, 28, 29

Gemini — May 21-June 21: Venus is in your sign from the 9th giving you a chance to put your love life back on track. From the 20th to the 27th Venus will be in opposition to Jupiter. This may be the week that tensions arise in your relationship but it will not be anything you cannot handle. Afterall, Jupiter is not known as the "lucky planet" without good reason. It usually bestows on you a great amount of flexibility that you may not usually have. Great week for planning anything you've been putting off doing. Moon in your relationship area 15th, 16th and 17th also encompasses Jupiter and Venus being directly in line to benefit the full moon energy on the 17th.
Moon in Gemini June 2, 3, 4 (full), 30

Cancer — June 22-July 23: Busy month for Cancerians as the Sun moves in to your sign on the 21st, just as Neptune turns retrograde. Your intuition should be high at this time and make sure that what you are getting through intuitively is all about you and not others as strong boundaries will be needed. The big news for you this month is Mars is in your sign all month. This is not an easy position for Mars to be in and you'll need to watch for frustrations and setbacks. This is especially true from the 14th to the 24th as Mars is then in opposition to Saturn and Pluto. Not the month for pushing ahead to get things done. Moon in your love area 18th and 19th is a time to spend doing something low key.
Moon in Cancer June 5, 6

Leo — July 24-August 23: June may be a bit of a frustrated month for you as Mars moves through an area of your chart not exactly know for being straightforward. Mars is a planet which likes to know where it is going, so when it is not a clear cut path things can get a bit muddled. Adding to this Mercury joins Mars from the 4th to the 26th, after which it is then in your own sign. Dates to watch are from 14th to 24th when these two planets are in close contact with each other. The full moon on the 17th, which comes into close contact to Jupiter and trines your sign may be your saving grace in making sure nothing truly goes to wrong for you. Moon in your love area 20th, 21st and 22nd gives you an extra reason to celebrate the Summer Solstice.
Moon in Leo June 7, 8

Virgo —  August 24-September 22: Whilst other signs are enjoying the benefits of Venus to their love lives this month, you may be focussing more on work as Venus touches on this area of your chart from the 8th onwards. On the positive side you should enjoy what you are working on and before the 8th Venus trines your sign to give your love life a boost. Keep a close eye on friendships as the month progresses as from the 4th to the 26th Mercury is in this area of your chart which is usually not a problem. However, for the duration of June you also have Mars hitting off your friendship area and that can be a problem. Don't be drawn into dramas and petty arguments. Perhaps you are wise to pour your energy into work after all. Moon in your love area 23rd and 24th is a time to give attention to your partner.
Moon in Virgo June 9, 10

Libra — September 23-October 22: A square from Mars and also Saturn and Pluto will be what you need to watch this month. These three planets are no small thing to be dealing with and as they are in tense aspect to your sign you need to have your wits about you that nothing goes wrong. Because if it does, it will do so in a big way. The dates to watch on this are 14th to 24th. Luckily for you, Venus will be in a fun area of your chart from the 8th onwards and you can use this to offset any other tensions that may be around. A New moon on the 3rd also sets the tone for fun times ahead. With the Moon in your love area on the 25th, 26th and 27th, it's is a great time to spend with your partner.
Moon in Libra June 11, 12

Scorpio — October 23-November 22: Mars is forming a trine to your sign all month which should allow you to get a lot done. With Saturn and Pluto also sextiling your sign things should be running pretty smoothly for you. Short trips and travel may also be the order of the day for you. Plan a trip or a holiday. Mercury is also joining Mars in Cancer from the 4th to the 26th allowing your mind to be firing on all cylinders. Pay attention to what is around for you from 12th to 26th when both Mars and Mercury are in close alignment. Ideas may come from nowhere at this time and even if they are not worth pursuing at this moment, you never know where they will lead you in the future. Moon in your love area 1st, 28th and 29th occurs just before and just after what may well be some of the most intense weeks of 2019 for you.
Moon in Scorpio June 13, 14

Sagittarius — November 23-December 20: Mercury is in your relationship area this month till the 4th. It's a great time to think on what you want in a relationship, especially as a new moon hits off in the same area of your chart on the 3rd. Yet it is after the 8th when things really heat up in your love life with Venus blessing you with her presence for the remainder of the month in matters of the heart. The week of the 21st to 28th is a time to take a few risks in your love life with Venus in opposition to Jupiter. Look for clues around the 17th in what these risks may involve as a full moon hits off in your sign close to Jupiter on that date. Moon in your love area 2nd, 3rd, 4th and 30th may bring a surprise or two of its own!
Moon in Sagittarius June 15, 16, 17 (full)

Capricorn — December 21-January 20: Saturn and Pluto, both in your sign, come into contact with an opposition from Mars from the 14th to 24th. As Mars will be in your relationship area at this time, you'll need to be aware that things can go from good, to bad, to worse very quickly with these 3 planets involved. It would be a good idea not to try to control what is around you too much, rather loosen the reigns and try to just relax more. The 4th to the 26th also finds Mercury in your relationship area. This is usually great for communication but with Mars, Saturn and Pluto all in close alignment best leave any serious talking to a later date. Moon in your love area 5th and 6th is a time of balance when it comes to your relationship.
Moon in Capricorn June 18, 19

Aquarius — January 21-February 19: There is a trine from the new moon on the 3rd to you sign paving the way for Venus, planet of love, which will also be trining your sign from the 8th to bring positives to your love life. New ideas and beginnings can both spring from this combination of the moon and Venus. The week of the 21st to 28th also brings with it a few opportunities with friends to enjoy socialising with perhaps the opportunity of meeting someone special. After the 26th Mercury is in your relationship area giving you the chance to clear the air with any misunderstandings you and your partner have been experiencing. Moon in your love area 7th and 8th occurs just before Venus shines her light on romance for you.
Moon in Aquarius June 20, 21, 22
Pisces — February 20-March 20: You might be planning to stick close to home this month, especially after the 8th when Venus moves in to an area of your chart related to home and family. Although you may find this difficult to accomplish with Mars in your fifth house, giving you lots of opportunities to go out and have some fun! From the 4th to the 26th it may all seem a little hectic for you as Mercury also joins Mars in a boost to your social life. 14th to 24th finds Mercury and Mars in close alignment and it is at this time you especially need to be careful of what you say as it may not come across well to the other person. Moon in your love area 7th and 8th occurs just as Venus changes signs and with it allows for a shift in your emotions.
Moon in Pisces June 23, 24
---
Be sure to check out this month's tarotscopes too!
June 2019 Monthly Horoscopes
by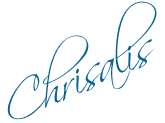 ---
Personal Consultations:
---
Hope you enjoyed your monthly horoscope. For a live psychic reading or astrological consultation, please feel free to email me at chrisalisreadings@hotmail.com.




"




Chrisalis




$3.99 per minute








New Clients:
First Paid Session Only!
3 Minutes Free!



Flat-rate sessions available in 10-, 30- or 60-minute increments: Choose from the menu below: