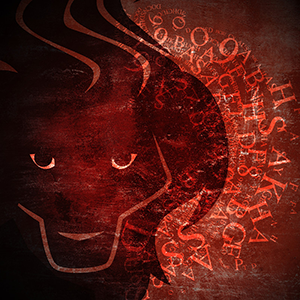 Happy Birthday Leo! Here are highlights for the month ahead.
Lunations: Moon Phases for the entire month:
New Moon: The New Moon occurs on August 2nd at 10° Leo 57″.
Full Moon: This month's Full Moon (a Lunar Eclipse) occurs on August 18th at 25° Aquarius 51″.
Retrogrades: Saturn turns direct on August 13th; Mercury turns retrograde on August 29th. Chiron, Neptune and Pluto are retrograde for the entire month of August. 
Ingresses: Mars enters Sagittarius on August 2nd; Venus enters Virgo on August 5th; the Sun enters Virgo on August 22nd; Venus enters Libra on August 30th.
Continue reading for complete scopes for each sign:

Aries — March 21-April 19: Your thoughts may turn to work this month with no less than three planets alongside the sun, later in the month, in this area of your chart. Mercury moves into this area for you on the 1st of the month and by the end of the month it turns retrograde. This will give you plenty of time to think about any changes you wish to make to your work plans. It may take a few months for the outcome to be known but if you start planning for changes to your work life then you may find yourself in a totally new job. Venus will also be in a position to help you with this as the planet of love, grace and charm may be just what you need to put your best foot forward when it comes to dealing with work this month.
Moon in Aries:  August 21, 22

Taurus — April 20-May 20: August looks as if it will hand you a very pleasant time when it comes to your love life. Venus is in a romantic area of your chart and for the last week of the month will be making superb aspects with Jupiter which means you will be lucky in love. Mercury is also in this area of your chart so you should find yourself quite communicative alongside being able to delve deeper into what you might want in a relationship. The second half of the month finds Saturn turning direct alongside Mars returning to the degree it first went retrograde back in April. Frustrations you may have been experiencing during the past few months could reach a peak but after this happens you will be through to the other side and it is smooth sailing from there.
Moon in Taurus:  August 23, 24

Gemini — May 21-June 21: With both Mars and Saturn in your love area this month you may be excused for not knowing if you are coming or going. Whilst the energy of Mars is telling to you "go, go, go", Saturn's energy may be tell you "no, no, no" making this a month where you'll most likely find yourself walking a fine line between wanting to jump in with all guns blazing or holding back and giving nothing away. Towards the end of the month this feeling will intensify and with your ruling planet, Mercury, in an area of your chart where your brain is thinking so quickly then you may have a difficult time in holding back from what you think is a good idea at the time. If you do decide to jump in with both feet keep in mind Mercury will be retrograde in September so you may have a long time to regret your decision.
Moon in Gemini August:  25, 26, 27

Cancer — June 22-July 23: You may find yourself with a lot on your mind during August. Mercury is in your area of communication and whilst it is direct this month it shall retrograde next month. This means you need to pay close attention to what passes through you mind as it may be come back to haunt you for better or worse during the month of September. You will also be able to get a lot done as Mercury is right at home in the third house and your mind should be a sharp as a tac. Venus will join Mercury, after the first week, which allows you to get your point of view across to your partner in a clear and direct fashion. Both Mars and Saturn will be helping you along with your workload and you should get a lot done.
Moon in Cancer: August 1, 28, 29

Leo — July 24-August 23: The new moon on the 2nd falls in your sign giving you a chance to start something new. As it is in your first house you may be thinking of a make over or trying a different look. It could also be that you are hoping to put a plan into action that changes your life. As both Mars and Saturn are in positive aspects to your sign you could find yourself with the energy and wisdom to take this plan forward. Mercury is in an area of your chart which will allow you to think in a steady and practical style which is exactly what you need. Come September there may be more changes to make to your plans but there will be no problems in putting them into action. Enjoy a visit from Venus in your second house this month where it will feel right at home and have you feeling the same way.
Moon in Leo: August 2 (New), 3, 4, 30, 31

Virgo —  August 24-September 22: It's a busy month for Virgo with several planets in your sign alongside the sun entering Virgo later in the month. Mercury, your ruling planet, is in your sign for the entire month but don't get too excited about this as on the last day of August Mercury turns retrograde. Not only is it in your sign all of August but it will spend a great deal of September retrograde in Virgo so you may find that what occurs in August comes back to haunt you in some way in September. Venus is also in your sign after the first week of August which will give your love life a boost alongside allowing you to figure out if a relationship is right for you. The moon in your relationship area on 19th and 20th also comes at a time when you should be feeling particularly lucky as Jupiter comes into alignment with Mercury.
Moon in Virgo August 5, 6

Libra — September 23-October 22: You may be having a lot of thoughts which hit you out of nowhere this month and the culprit is Mars! It will be transiting back into your area of communication but this time it will come into contact with Saturn. Therefore, your thoughts may be inconsistent. Sometimes you may think something is a good idea the next minute you may think it is a bad idea. For this reason you may need to wait a while before you act upon your thoughts. Alongside the Mars, Saturn transits you also have Mercury in an area of your chart that is causing you to not think in your usual logical way. You'd be far better to concentrate on your love life this month with Venus in a position to really help you when it comes to matters of the heart.
Moon in Libra August 7, 8, 9

Scorpio — October 23-November 22: With Mars now out of your sign after the first few days of August you can breath a sigh of relief to what the last 4 months have bought into your life. With both Mercury and Venus in great positions to help you along with your friendships you may like to start looking at your social calendar and make August the month of spending time having some fun. Finances are probably not the best thing to be arranging this month as Mars moves into this area of your chart and could still be causing some problems. However, if you find yourself with the urge to spend then rest assure that Saturn will reign this urge in so you shouldn't be too much out of pocket. This is a good month to just settle back into yourself and enjoy what life brings your way.
Moon in Scorpio August 10, 11

Sagittarius — November 23-December 20:
Mars and Saturn are both in your sign this month which should make for a very interesting time. Mars will be urging your forwards whilst Saturn will be holding you back although Saturn does turn direct around mid month which means you can expect a shift in energy at this time too. Both Mercury and Venus are in an area of your chart where you need to be both seen and heard, especially when it comes to work. This is a time when you can stand out and possible get that promotion you have been thinking about. The 25th, 26th and 27th finds the moon in your relationship area. Be sure to do something special with your partner at this time as you may have been a bit distant the past few months.
Moon in Sagittarius August 12, 13, 14

Capricorn — December 21-January 20: This month starts with the moon in your relationship area giving you time to reflect on what you would like to do with your relationship. With Mercury, Jupiter and later Venus trining your sign you will find August to be a pleasant month indeed. All you really need to keep in mind is what you want and then go for it. Hopefully, this will be easier to do than just thinking about it as you also have both Mars and Saturn to contend with in an area of your chart that is possibly making it difficult for you to think clearly. If you do hit a brick wall remember life will not be like this forever and the best thing you can do is just wait for the frustrations to past. August should be quite interesting for you and with any luck changes you had been wanting to make for a while are on the verge of coming true.
Moon in Capricorn: August 15, 16

Aquarius — January 21-February 19: Venus spends the first few days of August in your relationship area. Use this time well because it only happens once a year. The eclipse on the 18th is in your sign and as it is also on a full moon you may find yourself thinking about bringing something new into your life. This is a time to be thinking of you and putting yourself first. You may find yourself having to confront circumstances or people who are holding you back and do what is right for you. Mercury and Venus are both in an area of your chart which can bring to light secrets that have been hidden from you. With the answers out in the open it is now time to act. Don't hold back, especially around the last few days of the month when the moon is becoming fuller and is also in your love area.
Moon in Aquarius August 17, 18 (Full Moon Lunar Eclipse)
Pisces — February 20-March 20: The eclipse may be occurring in the sign of Aquarius but around this time Venus and the node are going to be in alignment in your relationship area. You may find yourself feeling as if fate is stepping into your life especially when it comes to your relationship. As eclipses can be difficult to deal with you may also wish to deal with this time in a cautious manner. Jupiter has spent the last year in your relationship area but you are about to run out of luck from this transit as come the second week of September it leaves Virgo and moves into Libra, thus depriving your love life of it's benefits. All is not lost though as you still have Mercury, alongside Venus ready to help your love life along so use August to tie up any lose ends you wish to sort out in your relationship.
Moon in Pisces August 19, 20
---
Be sure to check out this month's tarotscopes too!
August 2016 Monthly Horoscopes
by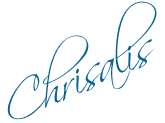 Personal Consultations:
If you would like to schedule a session with me, there are two ways to go about it. You can either purchase time either per minute (via Click4Advisor) or in blocks of 10-, 30- or 60-minutes (via PayPal). If I'm not showing as available, or if you want to purchase blocks of time through PayPal, please feel free to email me:




"




Chrisalis




$3.99 per minute








New Clients:
First Paid Session Only!
3 Minutes Free!



Flat-rate sessions available in 10-, 30- or 60-minute increments: Choose from the menu below: