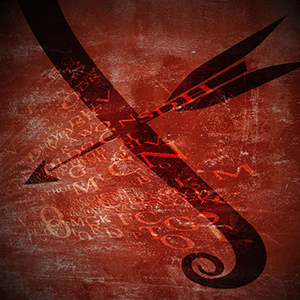 Happy Birthday Sagittarius! Here are highlights for the month ahead.
Lunations: Moon Phases for the entire month:
New Moon: This month's New Moon occurs on December 7th at 15° Sagittarius 07.
Full Moon: The Full Moon occurs on December 22nd at 0° Cancer 49.
Retrogrades:  Mercury goes stationary direct on December 6th; Chiron goes stationary direct on the 9th. Uranus is retrograde for the entire month of December.
Ingresses: Mercury retrogrades back into Scorpio on December 1st; Venus moves in on the 2nd. Mercury enters Sagittarius(this time in direct motion) on the 12th;the Sun moves into Capricorn on the 21st.
Continue reading for complete scopes for each sign:

Aries — March 21-April 19: The first three days of December find Venus making her way out of retrograde in your relationship area. The past month may have been a bit of haphazard for you as the Venus retrograded, and then turned direct, which may have caught you unawares when it came to your love life. For one thing it should've helped with healing anything from the past linked to relationships. It may also have fixed things to such a point that a relationship you thought was finished, has new life breathed into it. You are in a great position in December to really speak what is on your mind with both Mercury, from the 7th, and Jupiter, all month, in an area of your chart known for not holding back. Moon in your love area 2nd, 3rd, 29th, 30th and 31st give plenty of scope for you to enjoy your relationship, alongside the added benefit of a great New Year's Eve!
Moon in Aries December 17, 18

Taurus — April 20-May 20: Venus will move back into your relationship area on the 2nd, giving you a chance to sort out anything which has been troubling you and your partner. It is actually a very good time to sit down and look over the past 2 months of your relationship and see how you can improve it. If nothing else, the Venus retrograde we have recently had will be working in your favour, alongside Mercury still retrograde in your love area till the 7th. With Mars in your friendship area you need to be careful not to upset any friends. If you see trouble brewing there, walk away. Moon in your love area 4th and 5th occurs just after Venus blesses you with some great benefits to your love life. Use this time well to become closer to your partner.
Moon in Taurus December 19, 20

Gemini — May 21-June 21: Jupiter is doing its best to bestow upon you a great deal of luck when it comes to your love life. There is a new moon in your love area on the 7th and the possibility of a new beginning can come forth at this time. After the 13th, when Mercury also enters your love area, you will also have the added benefit of communication being in great shape for you. Any conversations you have been putting off are best tackled from 18th to 25th when Mercury is in conjunction to Jupiter. This should be extremely lucky for you as long as you don't overdo things or try to push your point of view onto others. Moon in your love area 6th, 7th and 8th is a time to really look at what you want. If you are deciding on a change then wait till the 7th to put things into action as the new moon will assist with this.
Moon in Gemini December 21, 22

Cancer — June 22-July 23: The full moon this month falls in your sign very close to the winter solstice, or depending where you are in the world, the summer solstice. As the moon rules Cancer, you need to be aware of what is around for you during this full moon as its effects should be felt strongly. It will also be the last full moon you see in your sign till 2020 as there is no full moon in Cancer during 2019. You are also pretty much blessed with both Venus and Mars forming trines to your Sun sign in December which should make your love life run smoothly. Mercury moves into your work area on the 13th, joining Jupiter which is in this sector of your chart for the next twelve months. This will give your work life a boost. Moon in your love area 9th and 10th is a good time to clear up any misunderstandings with you partner.
Moon in Cancer December 22 (Full), 23, 24

Leo — July 24-August 23:  Just as the moon enters your love area this month, Mercury, on the 13th, moves into a particularly fun section of your chart. This gives you the ability to sort out any problems you may have been experiencing lately in your love life, especially if you use these few days to focus on your partner. With Venus in your area of home and family you may find you need to spend more time at home and less time out and about. Problems you had back in October can also be worked out in December, as Venus moves over the degrees it first retrograded. Moon in your love area 11th, 12th and 13th gives you a chance to see where you have been and the past and where you are headed now in a relationship. Make sure you have fun getting there.
Moon in Leo December 25, 26

Virgo —  August 24-September 22: Venus moves into your area of communication from the 2nd allowing you to move forward smoothly when it comes to any discussions between you and your partner. Keep in mind that Mercury is not out of retrograde until the 7th. After which, it will form a square to your sign from the 13th but at least it will be moving forwards. Mars is in your relationship area all month. For the first two weeks you may find confusion around your love life as Mars comes into close contact with Neptune. Any problems can best be avoided by using the strong placement of Venus in your communications area from the 2nd. Moon in your love area 14th, 15th and 16th occurs just in time for the planetary energies around you to work more smoothly. Choose your timing with care.
Moon in Virgo December 1, 27, 28

Libra — September 23-October 22:  Venus, your ruling planet, has been giving you quite a lot of help recently in the form of allowing relationships to blossom and move forward smoothly. Even the bad times may seem good! From the 2nd Venus moved back into Scorpio and back over the degrees she first went retrograde at in early October. This will finish about mid month and allow you to come full circle in deciding whether you want to stay in a relationship or leave. With Jupiter in your area of communication alongside Mercury from the 13th, you really have no excuses for not stating what you want because even if you are the only one listening… at least you get what you wish for! Moon in your love area 17th and 18th is a time to take action in the direction you wish to go.
Moon in Libra December 2, 3, 29, 30, 31

Scorpio — October 23-November 22: Mercury is retrograde in your sign until the 7th, which has no doubt caused you a few communication problems. Given that Venus, which retrograded in your sign early in October, will also be moving back into Scorpio from the 2nd then you can expect positive changes heading your way. This can work in very nicely to anything you have planned romantically, especially on the 4th and 5th when the moon is in your sign. As the month moves on Mercury will turn direct in your area of security. Anything that has been around for you the last few months that may have had you feeling insecure needs to be cleared up now. There is a lot of luck around you from the 18th to the 25th, when Mercury forms a nice conjunction to Jupiter. This would be a great time to look at your finances and get them in order. Moon in your love area 19th and 20th will also urge you to firm up your commitments in a relationship.
Moon in Scorpio December 4, 5

Sagittarius — November 23-December 20:  Many things are happening for you in December. Not only is the Sun in your sign but you also have Mercury moving back into your sign from the 13th and of course Jupiter, your ruling planet, which will be a permanent feature in Sagittarius till end of 2020. 18th to the 25th is when Jupiter and Mercury are in close contact with each other. This will make for easy communication and perhaps a few home truths coming to the surface. Venus moves back into an area of your chart on the 2nd which should be excellent for your love life. If you are wanting a nice, easy, laid back month then December is the month for you. Moon in your love area 21st and 22nd occurs on the equinox alongside a full moon very soon thereafter. Great time for deciding what you want in your relationship.
Moon in Sagittarius December 6, 7 (New), 8

Capricorn — December 21-January 20: You may find many chances in December to strike out and do your own thing. Venus moves back into your area of friendships after the 2nd which can ease any stress you've had in not being able to find enough time for socialising. Mars is now in your area of communication, which means you may have quite a lot to say. A full moon hits off in your relationship area on the 22nd giving you a chance to really shine the light on what you want in your love life. The significance of this full moon is that it also falls on a solstice which will really strengthen emotions. Use this time well as there is no full moon in your relationship area during 2019. Moon in your love area 22nd, 23rd and 24th gives you a chance to slow down a bit and take a look at what is important for you.
Moon in Capricorn December 9, 10

Aquarius — January 21-February 19: Venus moves back into your tenth house after the 2nd. You can use this time to firm up any outcome you were looking for in regards to your love life. You may even wish to think back to what was happening with this in October, as you may be revisited with some of the same questions you had on your mind that month that were not properly answered or resolved. Mars is in an area of your chart demanding that you feel secure and stable. You may find that you'll go to any lengths you need to for this to occur. Mercury moves back into Sagittarius from the 13th bringing with it fun times with friends. Accept invitations, socialise and immerse yourself in interesting conversations. Moon in your love area 25th and 26th brings on the romance for you just in time for Christmas Day.
Moon in Aquarius December 11, 12, 13
Pisces — February 20-March 20: The first two weeks of December are not the time to act recklessly. Mars is in close contact to Neptune at that time in your sign and this can mean acting rashly without seeing the full picture. You also have Mercury squaring your sign from the 13th which may have the effect of setbacks with communication. On the plus side Venus shall be trining your sign from the 2nd giving your love life a boost. It is in an area of your chart known for adventure and fun. Use this month well when it comes to romance but don't over do things. Moon in your love area 1st, 27th and 28th comes with the promise of starting the month as you wish to end it. New Year's resolutions would be one way to look at this. Make some them count!
Moon in Pisces December 14, 15, 16
---
Be sure to check out this month's tarotscopes too!
December 2018 Monthly Horoscopes
by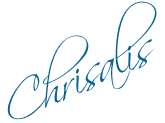 ---
Personal Consultations:
---
Hope you enjoyed your monthly horoscope. For a live psychic reading or astrological consultation, please feel free to email me at chrisalisreadings@hotmail.com.




"




Chrisalis




$3.99 per minute








New Clients:
First Paid Session Only!
3 Minutes Free!



Flat-rate sessions available in 10-, 30- or 60-minute increments: Choose from the menu below: