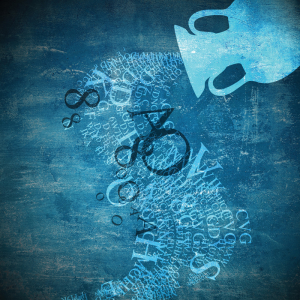 Happy Birthday Aquarius! Here are highlights for the month ahead.
Lunations: Moon Phases for the entire month:
New Moon: This month's New Moon is a Solar Eclipse occurring on Feb 26th at 8° Pisces 12″.
Full Moon: This month's Full Moon is a Lunar Eclipse, occurring on Feb 10th at 22° Leo 28″.
Retrogrades: Jupiter turns retrograde on February 6th, all other planets will be in direct motion for the remainder of the month.
Ingresses: Venus enters Aries on February 3rd, Mercury enters enters Aquarius on Feb 7th, the Sun enters Pisces Feb 18th,  and Mercury enters Pisces Feb 25th.
Continue reading for complete scopes for each sign:

Aries — March 21-April 19: Interesting and busy month for Aries with both Venus and Mars in your sign! With Venus, the planet of love and Mars, the planet of attraction both paying you a visit then you can be sure that your love life is in for a boost. This may be felt especially at the end of the month when Uranus, which is also in Aries, gets in on the act and all three planets work their magic upon you. Expect the unexpected, don't hold back and best of all what happens this month may pave the way for Venus turning retrograde very shortly which can be the answer to your dreams if you are having relationship troubles. The moon is in your relationship area on 14th, 15th and 16th of the month just in time to make your Valentine's Day something to really remember!
Moon in Aries February 1, 2, 3

Taurus — April 20-May 20:
This is probably not the month to be trying to forge ahead with anything that requires more of your attention than you are willing to throw into it. Your twelfth house is currently loaded with planets and whilst this can be great for some peace and quiet in your own life it is not conducive to full steam ahead action. You may wish to give some thought to your love life, what you have planned in it and also if you are able to weather any unexpected changes that may occur in this area of your life. Jupiter turning retrograde on the 6th may also have you paying closer attention to your health and work. The moon in your relationship area on 16th, 17th and 18th occurs just as the Sun is about to enter your area of friends and friendships. Now this is an area you can feel safe in. Perhaps some social outings are what are called for late in the month.
Moon in Taurus February 3, 4, 5

Gemini — May 21-June 21: Venus and Mars are moving through your area of friends and friendships this month and should be making your very popular when it comes to socialising. Don't turn down any invitations that come your way as you never know where they may lead. Jupiter, which is retrograde from the 6th, is in opposition to Venus and Mars which should be giving you a lot of fun and laughter. If you fancy your hand at acting this is the month to give it a go. Towards the end of the month, if you find things getting too much for you, then take time out. The moon is in your relationship area on 19th, 20th and 21st just as the Sun moves into Pisces. As Pisces squares your own sign then these dates may not be particularly easy for you and you may wish to put off any serious discussions with your partner till a different time.
Moon in Gemini February 5, 6, 7

Cancer — June 22-July 23:  Mercury is in your relationship area for the first week of February so make the most of this while you can. Any conversations you are wishing to have with your partner then the first week is the best time to do so, especially given for the first few days Venus is in a favourable position to your sign. After this you have both Venus and Mars moving into an area of your chart which squares your Sun. This can make for some awkward times as you may feel as if you are not being "heard". Probably not a great month for you trying to get your point across, however a fine month to just chill out and do your own thing. The moon is in your relationship area February 22nd, 23rd and 24th. Use this time to strengthen your relationship.
Moon in Cancer February 7, 8, 9

Leo — July 24-August 23:  There's a great deal of action for fire signs, such as your own, this month as Venus and Mars trine your sign. This means that you will feel the benefits of these two planets as they move through the sign of Aries. They shall be in your area of travel and learning and no doubt you will have your mind on faraway places with perhaps the hint of the exotic attached to them. You can but dream or you can make things happen. Jupiter, planet of luck, is in an area of your chart which should have you thinking in positive terms. Might be a good month to sit down and think of what dreams you can make reality, especially given that Mercury is moving through your love area from the 8th to the 26th. The moon in your love and relationship area February 24th, 25th and 26th.
Moon in Leo February 9, 10 (Full Moon Lunar Eclipse), 11

Virgo —  August 24-September 22:  Pretty deep month for Virgo as Venus and Mars move through an area of your chart related to insights and intense emotions. If you have been scratching the surface on anything you feel needs strong answers in your life then this is the month to find them. Mercury will also be in a position to help you with this after the 8th when it moves into a very beneficial area of your chart. Expect some lightening moments of enlightenment on something that has been bothering you as Uranus moves into alignment with Mars last week of the month. The 19th sees the Sun moving into your area of love and relationships and the following week on 26th, 27th and 28th the moon shall join it. Enjoy February and don't be afraid to look at anything you may have so far been avoiding. You may be surprised at what you find!
Moon in Virgo February 11, 12, 13

Libra — September 23-October 22: Jupiter turns retrograde in your sign this month on the 6th but rest assured this will not mean you are out of luck. On the contrary, with the amount of activity going on in your love and relationship area in February then this month will be anything but boring! Venus, Mars and Uranus are all vying for your attention and when it comes to love these planets are not silent! Venus will place you well on the path to love entering your life, Mars will give you that added sparkle you may have been needing to help something along in your relationship whilst Uranus' unpredictability means that anything can happen. This is not the month to hold back and take time out. It is the month to get out there and see what is around for you. The moon in your love area on 1st, 2nd and 3rd is just what you need to get the party started.
Moon in Libra February 14, 15, 16

Scorpio — October 23-November 22: Work should be quite enjoyable for you this month with no less than three planets in this area of your chart. Venus will give you a hand in charming those you wish to have on your side and make for easy social encounters with work colleagues. Mars will allow for you to keep your energy high and tackle any jobs which may come your way, big or small. Uranus may be a bit trickier to negotiate as it could throw up something unexpected in your path that you are not ready for. Allow yourself room to move this month when it comes to life and work so you don't get too caught up in confining yourself to rules. The moon in your relationship area on February 3rd, 4th and 5th occurs just as Venus moves from a much more romantic proactive aspect to your sign than it will be for the duration of February. Put those dates to good use.
Moon in Scorpio February 16, 17, 18

Sagittarius — November 23-December 20: Saturn is in your sign but it may just about to be shaken up a bit as Venus and Mars form a nice to trine to it this month. Saturn is known for its restrictive energy but with Venus (planet of love) and Mars (planet of action) egging it along you may just be in for the kind of month you have been dream of for a while, especially when it comes to do with your love life. Keep an eye on the last week of February also when Uranus joins in on the act and sparks may fly that you didn't see coming. As all of these planets will be moving through your area of fun, creativity and happiness you are sure to be in for a great month. Moon in your relationship area on 5th, 6th and 7th is a time for you to look to the future and what you want in your love life.
Moon in Sagittarius February 19, 20, 21

Capricorn — December 21-January 20: Not much happening for you this month unless you want to count your sign being affected with squares from Jupiter (in Libra) and Venus, Mars, Uranus (in Aries). Perhaps I'd be better to rephrase my "not much happening" to "anything that does happen may come with a punch to it". This means you need to be aware that things can change for you at the drop of a hat in February and you'd be wise to not go looking for trouble. On the bright side Venus and Mars are in an area of your chart which can do wonders for your romantic side. Mercury starts the month in your sign and you may wish to use the first week to ground yourself for anything that may come your way in February. Moon is in your relationship are February 7th, 8th and 9th.
Moon in Capricorn February 22, 23, 24

Aquarius — January 21-February 19:
Venus is in your chart for the first few days of February which can help you with gaining some stability in your love life. However, after the 4th when it moves in to Aries and your area of communication you may find it is "every man for himself"! Considering it will be joining Mars in this area of your chart you need to be careful with any talks that could just blow up in your face especially when related to your love life. As Mars comes into contact with Uranus at the end of the month then you need to have your wits about you just in case something which should've been irrelevant becomes bigger than it needs to be. Moon in your love areas occurs on February 9th, 10th and 11th, just before Valentine's Day! Make those dates count.
Moon in Aquarius February 24, 25, 26 (New Moon Solar Eclipse)
Pisces — February 20-March 20: The big news for your sign this month is that Venus is in it for the first few days. Watch that space too as Venus is going to retrograde soon and will be making another appearance in Pisces in a few months' time. A Venus retrograde comes with the promise of turning wrongs to rights, helping out your love life to no end and as it will directly affect Pisceans you should possibly leave anything you are not happy with in your relationship alone until the retrograde occurs. No doubt you'll have enough on your hands with both Venus and Mars in an area of your chart which will have you thinking about security and stability in your life and with Mars' energy that stability could be adversely affected. You need to pay close attention to this last week of February when Mars comes into contact with Uranus because at this time things could get out of hand, possibly with your bank balance. Moon is in your love area February 12th, 13th and 14th.. just in time for Valentine's Day!
Moon in Pisces February 26, 27, 28
---
Be sure to check out this month's tarotscopes too!
February 2017 Monthly Horoscopes
by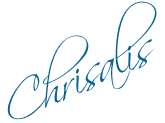 Personal Consultations:
If you would like to schedule a session with me, there are two ways to go about it. You can either purchase time either per minute (via Click4Advisor) or in blocks of 10-, 30- or 60-minutes (via PayPal). If I'm not showing as available, or if you want to purchase blocks of time through PayPal, please feel free to email me:




"




Chrisalis




$3.99 per minute








New Clients:
First Paid Session Only!
3 Minutes Free!



Flat-rate sessions available in 10-, 30- or 60-minute increments: Choose from the menu below: