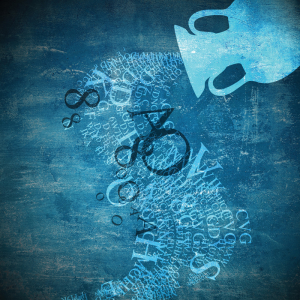 Happy Birthday Aquarius! Here are highlights for the month ahead.
Lunations: Moon Phases for the entire month:
New Moon: This month's New Moon is also a partial Solar Eclipse and occurs on February 15th at 27° Aquarius 07.
Full Moon: Because there were two Full Moons last month — at the beginning and the end of January — and because February is a short month, this mont there will be no Full Moon. The next Full Moon occurs on March 2nd.
Retrogrades: No planets will be retrograde this month.
Ingresses: Venus moves into Pisces on the 10th and the Sun and Mercury follow suit on the 18th.
Continue reading for complete scopes for each sign:

Aries — March 21-April 19: The first half of the month is all about friendships, with both Mercury and Venus in this area of your chart. Keep a close eye on what is happening around this time as the new moon eclipse on the 15th also hits this area of your chart. Any problems with others need to be fixed before that date so they do not become a bigger problem after the 15th. With your ruling planet, Mars, setting the tone in an area of your chart that is known for being outspoken you might wish to think before you speak in an effort to keep arguments down. Moon in your relationship area on 4th, 5th and 6th shall nicely trine Mercury and Venus giving you a chance to smooth things over in your relationship.
Moon in Aries February 19, 20

Taurus — April 20-May 20: Mars is in a positive position this month to help you out with any extra energy you need to get a job done. It is in an area of your chart which it feels very much at home in and no doubt you will feel the extra benefits of this position as the month progresses. If you have been feeling disinclined to get on with work then the first half of the month is also bestowing the benefits of Mercury and Venus upon you. This is especially good if you need to speak to someone at work to sort a problem out. If you have an eye on a promotion then now is the time to push for it. Moon in your love area 6th, 7th and 8th is also a great time to sit down with your partner and discuss anything that has been bothering you.
Moon in Taurus February 21,22, 23

Gemini — May 21-June 21: You may not have a lot of peace and quiet this month, especially when it comes to love. Mars is moving through your relationship sector and this can mean war when it comes to your love life. Forewarned is forearmed so if you sense you are getting into difficulties when it comes to your partner then take 3 deep breaths and back off. This situation is not helped with other tense aspects from both Mercury and Venus late in the month which form a T square to your sun sign. It places you right in the middle of things not going smoothly with little room to wriggle out of problems. Moon in your love area 9th, 10th and 11th occurs just before the eclipse on the 15th, thankfully this trines your sign so should work in your favour.
Moon in Gemini February 23, 24, 25

Cancer — June 22-July 23: Work should be the order of the day for you this month as Mars moves through this area of your chart. Anything you've been putting of till another day should now be pulled out and dealt with "today". With both Mercury and Venus moving in to an area of your chart after mid month that is linked to fun and games you need to be ready to relax a bit after the 19th and let your hair down and have some fun. This is also a great time to go travelling or plan your next trip. Aim high for this and possibly do something outside your comfort zone. Moon in your love are 12th and 13th occurs not only just before Valentine's Day but also before an eclipse on the 15th. Be careful what you wish for during this time as all may not be as it seems.
Moon in Cancer February 25, 26, 27

Leo — July 24-August 23: With both Mercury and Venus in your relationship area at the start of the month, you can be excused for focusing on your love life. Venus is lighting up your love life until the 11th allowing you to feel closer to your partner and enjoying romance. Whilst Mercury is in this area of your chart till the 19th allowing for clear communication in your relationship. Use this period well as we are also in the middle of eclipse season in February. The first eclipse hit off on January 31st in your own sign and may well prove to be still affecting you during February. Moon in your love area 14th, 15th and 16th looks good because you have that extra boost to Valentine's Day with the moon in this area of your chart. However, this comes with a sting in the tail and warning to Leos in particular, as the second eclipse hits off on the 15th which may cause more than a few problems for you.
Moon in Leo February 1, 2, 28

Virgo —  August 24-September 22: Venus will be gracing your love life after the 11th and you need to make the most of it! This transit only happens about once a year and it's a great time to put your relationship in order and sort out anything that hasn't been going too smoothly for you and your partner. After the 19th Mercury also moves into this area of your chart and as Mercury is your ruling planet it means that any conversations you have been putting off with your partner can now move forward in a positive direction. Of course, there is the problem of an eclipse on the 15th but don't let that hold you back. Moon in your love area 17th and 18th is a time to really hone in on anything that needs fine tuning in your relationship.
Moon in Virgo February 2, 3

Libra — September 23-October 22: Mars is in a good position this month to allow you to get your point of view across. Added to this the first half of the month is also on your side when it comes to communication with both Venus and Mercury trining your sign. Only thing you may need to watch for is that you listen to what the other person is saying and don't make everything about "you". As you now have Saturn squaring your sign for the next few years you may be experiencing a shift in energies, which are not too conducive with things running smoothly for you. Moon in your love area 19th and 20th occurs just as Mercury moves in to an area of your chart which could uncover insights you have been waiting to learn.
Moon in Libra February 4, 5

Scorpio — October 23-November 22: With Mars in your area of security, especially financial security, then you need to do everything you can to make sure you are getting the most bang for your buck! Look at where you can save money and be proactive in seeking out the best deal for yourself. Mercury and Venus are both in a position to smooth over any problems with your home life. After mid month, when both these planets change signs, you may find yourself in a more playful mood especially as they will then trine your sign. Moon in your love area 21st, 22nd and 23rd occurs just as Mars squares Venus. Do not allow power plays to undermine all the good work you have been putting in to your relationship as it may blow up at this time, in a big way!
Moon in Scorpio February 6, 7, 8

Sagittarius — November 23-December 20: Mars is in your sign this month giving you lots of energy and the ability to get things done. Mars works very well in Sagittarius as the energy of the planet of war is not wasted within your own fire sign. Do not put off anything you need to do as this is the best month to get ahead. Mercury and Venus are both in your area of communication for the first half of the month which should help you smoothly negotiate through any tricky situations, especially when it comes to love. The eclipse on the 15th falls in your home and family area and it would be a good idea to make sure all is running smoothly there. Moon in your love area 23rd, 24th and 25th is not the time to make changes as Mars is squaring Venus at this time which can create friction.
Moon in Sagittarius February 9, 10, 11

Capricorn — December 21-January 20: With Mars in an area of your chart known for possibly slowing you down when it comes to action, you may wish to take February slowly and make time to relax. You'll have plenty of time soon as Mars moves in to your sign to get everything you need to do, done and out of the way. The first half of the month finds you possibly needing to stabilise your love life and after the 19th there seems to be a lot of communication and talking around for you when it comes to love. Don't be caught off guard with the eclipse on the 15th, where you may find things are not what they seem. Moon in your love area 25th, 26th and 27th is a time to plan the next move in your relationship.
Moon in Capricorn February 12, 13

Aquarius — January 21-February 19: February begins on the energy of the eclipse which hit off on January 31st. This eclipse was in your love area so you may be moving in to February with more than your fair share of headaches when it comes to relationships. Luckily for you both Mercury and Venus are in your sign. Mercury until the 19th and Venus until the 11th. These 2 planets may be your saving grace this month because there is another eclipse on the 15th in your own sign. This month may be remember for many things for you and you need to have your wits about you to navigate around the problems it could throw your way. Moon in your love are 1st, 2nd and 28th are dates to watch for perhaps not rushing in and acting rashly.
Moon in Aquarius February 14, 15 (New Moon), 16
Pisces — February 20-March 20: February is a great month for Pisceans, especially when it comes to love. With Venus in your sign from the 11th and Mercury in your sign after the 19th then anything you have been putting off talking to your partner about can well and truly be taken care of with ease. Communication is smooth and emotions calm. The eclipse on the 15th occurs in an area of your chart related to friendships. Whilst your love life may be going from strength to strength, don't forget your friends and try to make time for them. Moon in your love area on 2nd and 3rd gives a boost to the start of this month and as it occurs just after January's eclipse then take a look at what is around at this time for you emotionally.
Moon in Pisces February 17, 18
---
Be sure to check out this month's tarotscopes too!
February 2018 Monthly Horoscopes
by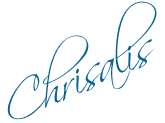 Personal Consultations:
If you would like to schedule a session with me, there are two ways to go about it. You can either purchase time either per minute (via Click4Advisor) or in blocks of 10-, 30- or 60-minutes (via PayPal). If I'm not showing as available, or if you want to purchase blocks of time through PayPal, please feel free to email me:




"




Chrisalis




$3.99 per minute








New Clients:
First Paid Session Only!
3 Minutes Free!



Flat-rate sessions available in 10-, 30- or 60-minute increments: Choose from the menu below: