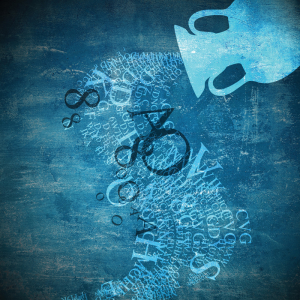 Happy Birthday Aquarius! Here are highlights for the month ahead.
Lunations: Moon Phases for the entire month:
New Moon: This month's New Moon occurs on February 4th at 15° Aquarius 45.
Full Moon: The Full Moon occurs on February 19th at 0° Virgo 42.
Retrogrades:  All planets this month are moving in direct / forward motion.
Ingresses: Venus moves into Capricorn on the 3rd, Mercury moves into Pisces on the 10th, Mars moves into Taurus on the 14th; and the Sun moves into Pisces and Chiron moves into Aries on the 18th.
Continue reading for complete scopes for each sign:

Aries — March 21-April 19: Your ruling planet, Mars, is in your sign until the 14th. This should make Valentine's Day anything but boring for you this year because on that date Mars comes into close contact with Uranus, which usually means "fireworks". You can take from that what you like because it may be "fireworks" as in a passionate time for you or it may be "fireworks" as in a huge fight. Be on the look out for signs showing you which way this can go for you as the energy of Mars and Uranus will start a good week before the 14th. You'll have plenty of time to smooth things over after the 18th, when Chiron, which is linked to healing, enters your sign for the first time since it last was there from 1968 to 1977. Moon in your love area 22nd and 23rd can pave the way for a fresh approach to your relationship.
Moon in Aries February 9, 10, 11

Taurus — April 20-May 20: You may feel as if change is all around you this month, especially around the 14th just as Mars moves in to your sign. Not only will it bring with it fresh energy and new ideas but it can also pave the way for more changes coming to you when Uranus finally moves in to your sign for good next month. These are not boring times for you. Those of you born in early Taurus will be feeling the changes now. What you can't control, then plan around it. Venus is also trining your sign from the 3rd, allowing you to lay down the foundations of what you want in a relationship. This aspect can go a long way in dealing with anything that is out of your power to control, especially as it touches on Saturn and Pluto later in the month. Moon in your love area 24th and 25th is a great time to spend with your partner to make plans for the future.
Moon in Taurus February 12, 13

Gemini — May 21-June 21: The month starts out with Venus, planet of love, in your relationship area. This has a beneficial effect on your love life and even after the 3rd Venus will be helping you along with matters of the heart till end of the month. Mars is in your friendship area till the 14th, which means you should have a busy social life. After the 14th be aware that things can get a bit tricky for you and you need to make sure you know the whole story and not jump in to anything before you know exactly where you stand. The 8th to the 14th, when Uranus comes into close contact with Mars, is where you need to be a particularly aware of what you are doing. This combination can make you accident prone and as it occurs in your friendship area it may be that you say the wrong thing, at the wrong time, to the wrong person. Moon in your love area 1st, 26th, 27th and 28th gives plenty of scope for romance.
Moon in Gemini February 14, 15

Cancer — June 22-July 23: February will be an interesting month for you as your love area is visited by Venus from the 3rd onwards. This should do wonders for your love life. However, there are some dates to watch for. Saturn, the planet of wisdom, is also in this area of your chart and Venus comes into close contact with Saturn from 16th to 23rd. This would be a good time to look at exactly how much you are giving in a relationship and how much you are getting back. From the 22nd till end of month Venus conjuncts Pluto which can have the impact of transforming your relationship. This can be for better or worse. Decide what you want from your relationship and take action in getting in. This is not the month to sit on the fence when it comes to your love life. Moon in your love area 2nd and 3rd gives you a time to catch your breath before the real fun begins.
Moon in Cancer February 16, 17

Leo — July 24-August 23: There are some lovely trines coming towards your sign from the two other fire signs Sagittarius and Aries this month. Trines tend to mean things run smoothly and easily. For the first 3 days of the month Venus trines your sign giving you a boost to your love life. From the 1st to 14th you are also blessed with Mars trining your sign from Aries which can really give you the impetus to get things done. Lots of energy should be around you at that time. Of course, Jupiter, is still trining your sign from Sagittarius all month allowing life to flow with ease for you. Mercury in your relationship sector till the 10th allows for excellent communication with your partner so all up February is in fine shape for you. Moon in your love area 4th, 5th and 6th occurs just as Venus moves in to an area of your chart associated with your work life. Make sure you balance work and love life at this time.
Moon in Leo February 18, 19

Virgo —  August 24-September 22: Mercury, your ruling planet, moves in to your relationship area from the 10th. This puts you in a great position for voicing your needs with your partner and being heard. From the 3rd Venus will be trining your sign which should give you a head start when it comes to your love life. Later in the month, on the 14th, Mars also trines your sign allowing for any actions you are thinking to make to come off smoothly. Seems like February will be a very grounded month for you as you also have Saturn and Pluto trining your sign. The effects of all these planets in earth signs will strengthen any resolve you have in seeing through a project. They will help you stay grounded and allow you to see the bigger picture and your best way forward. Moon in your love area 7th and 8th is a particularly steady paced time for you and your relationship.
Moon in Virgo February 19 (Full), 20, 21

Libra — September 23-October 22: There's a lot going on for you when it comes to your love life this month. Mars is in your relationship area until the 14th, alongside Uranus, and from the 7th till Valentine's Day they are in close aspect to each other. This can trigger some heated arguments which come from nowhere. You'll need to keep your wits about you to fathom out how things are changing around you and use your Libran charm to counter any damage. On the other hand you may find that your love life takes off with a bang, and I mean that in a good way. You have Chiron entering your love area from the 18th. Old wounds from the past can heal and you may find yourself in for a new start when it comes to a relationship. Moon in your love area 9th, 10th and 11th may be a time when you need to balance emotional highs versus keeping the peace.
Moon in Libra February 22, 23

Scorpio — October 23-November 22: Mars moves into your relationship area this month on the 14th. You may well find you are in for a fantastic Valentine's Day with this aspect. As long as there are no undercurrents of hostility between you and your partner then everything should be very passionate. Mercury trines your sign from the second week of February allowing for smoother communication. Early in the month, from the 3rd, Venus moves into your area of communication which will help you sort out any problems you've been experiencing which is blocking you from moving forwards. All up February looks very interesting for you. Moon in your love area 12th and 13th occurs just before Valentine's Day and can help set the mood for a great time. One thing to keep in mind is not too put too much focus on work during these few days.
Moon in Scorpio February 24, 25

Sagittarius — November 23-December 20:  Communication should be good for you this month with Mercury in this area of your chart till the 10th. You also have the first three days of February to continue feeling the benefits of Venus in your sign. After the 3rd Venus is in an area of your chart known for security. It will be time to look at how secure and stable your life is from the 3rd onwards. This relates not only to your love life but all areas of feeling secure, especially financially stability. Mars trines your sign till the 14th and up until that date you may be feeling a bit mischievous, especially from the 1st to the 3rd as Jupiter and Mars trine each other, and again from the 8th to the 14th as Uranus and Mars form a trine to each other. Moon in your love area 14th and 15th gives you plenty of scope to celebrate Valentine's Day in style.
Moon in Sagittarius February 1, 26, 27, 28

Capricorn — December 21-January 20: Venus, planet of love, moves into your sign on the 3rd. This should bring with it a fresh look when it comes to your relationships. From the 16th to 23rd it is in close contact with Saturn. You may find yourself thinking twice in what you want in love and also being able to make the changes necessary to your best advantage. After the 22nd, till end of the month, Venus touches on Pluto which is a great time to put any changes you are looking at into motion. February may be a month of great change for you and with the compliments of Venus these changes should not be too harsh. Putting yourself first and doing what you believe is best for you will go a long way in acquiring the outcome you are looking for. Moon in your love area 16th and 17th is a time to really think on where you wish your love life to be heading.
Moon in Capricorn February 2, 3

Aquarius — January 21-February 19: Mercury, planet of communication, is in your sign till the 10th. This allows you to think about what you want and also gives you a green light when it comes to talking over problems that may have been bothering you. With Mars in your area of communication, you may have the tendency to jump in and say what is on your mind immediately without thinking it through properly, however this may be what is needed for you right now. Given all the planets you have in your twelfth house it can be a good idea to clear the air so there are no misunderstandings. After the 3rd Venus will be giving you a boost to your creativity. 16th to the 23rd is a great time for finishing projects as Venus comes into contact with Saturn, giving you a practical and stable outlook on solving things. Moon in your love area 18th and 19th occurs just before a full moon, heightening your emotions and throwing the spotlight directly onto your love life.
Moon in Aquarius February 4 (New), 5, 6
Pisces — February 20-March 20: Mercury is in your sign this month from the 10th giving you a clear path when it comes to communication. Mars will enter your communication sector from the 14th which is great for learning a new skill, however you may find yourself rushing in before you are ready to put it into practice. Just as the Sun enters your sign there is a full moon in your relationship area on the 19th. This occurs at zero degrees of Virgo and those of you with early Piscean birthdays will feel it more strongly. Take note of what is around you when this full moon hits as you may need a bit of breathing space before you deal with it. It is not a good time to make decisions or take actions as this moon is so close to the cusp of Leo and Virgo. Moon in your love area 19th, 20th and 21st can be a time for healing and letting go and Chiron leaves your sign on the 18th.
Moon in Pisces February 7, 8
---
Be sure to check out this month's tarotscopes too!
February 2019 Monthly Horoscopes
by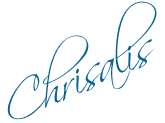 ---
Personal Consultations:
---
Hope you enjoyed your monthly horoscope. For a live psychic reading or astrological consultation, please feel free to email me at chrisalisreadings@hotmail.com.




"




Chrisalis




$3.99 per minute








New Clients:
First Paid Session Only!
3 Minutes Free!



Flat-rate sessions available in 10-, 30- or 60-minute increments: Choose from the menu below: