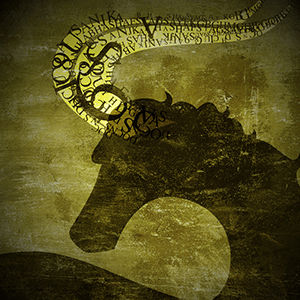 Happy Birthday Capricorn! Here are highlights for the month ahead.
Lunations: Moon Phases for the entire month:
New Moon: The New Moon occurs on Jan 28 at 8° Aquarius 15″.
Full Moon: The Full Moon occurs on Jan 14 at 22° Cancer 27″.
Retrogrades: Mercury turns direct Jan 8, at which point all planets will be in direct motion for the remainder of the month.
Ingresses: Venus enters Pisces Jan 3, Mercury enters Sagittarius Jan 4, Mercury enters Capricorn Jan 12, the Sun enters Aquarius Jan 19, Mars enters Aries Jan 28
Continue reading for complete scopes for each sign:

Aries — March 21-April 19: Uranus has been in your sign a few years now and recently it turned direct which no doubt has things running a bit more smoothly for you… or not. Uranus is a planet of sudden changes, unexpected twists and turns and this month it is in opposition to Jupiter. As Jupiter is in your area of love and relationships you can expect some changes when it comes to your love life and not necessarily for the worse. The change may come like a "wolf in sheep's clothing" and you may find yourself kicking and screaming to fight what is changing for you. However with beneficial Jupiter as part of this change, you can be sure that in the long run it will all work out fine for you. The moon is in your love area on January 18th, 19th and 20th so use this time to strengthen your relationship.
Moon in Aries January 5, 6, 7

Taurus — April 20-May 20: Mercury retrogrades in an area of your chart this month that is not exactly known for being discreet. Yes… I'm talking about the ninth house and with Mercury retrograde in this sector you need to think twice before you speak because what you have to say could come out the wrong way. The best way for you to use this transit is to broaden your horizons when it comes to education of all sorts as well as planning a trip. With both Venus and Mars moving through your area of friends and groups January looks set to be a month full of social events, with a lot of support from your friends whilst Jupiter gives your work life some added excitement. If you are planning on changes to your job then this is the month to launch those changes. The moon in your relationship area on 20th, 21st and 22nd occurs just before Mercury fully comes out of retrograde.
Moon in Taurus 7, 8, 9

Gemini — May 21-June 21: For a few short days in January the Mercury retrograde, which is happening in Capricorn, actually moves back into Sagittarius and therefore will be affecting your relationship area. For this reason January may be a tricky month for you given that the remainder of the retrograde falls within an area of your chart that is renowned for being secretive. However, when it moves into your love area from 5th to 13th you best be on your toes. Those secrets you had been trying to keep hidden may come out to haunt you and not in a pleasant way. Your partner will not be as understanding as you may have hoped and you may also find that you are at a loss for explanations. The moon in your relationship area on the 22nd, 23rd and 24th also falls at a time when the Sun has moved into a much better placement to your sign and things should be looking on the up and up for you then.
Moon in Gemini January 9, 10, 11

Cancer — June 22-July 23: 2017 starts with Mercury retrograde in your love and relationship area. Not a great start to the year as communication may be difficult, to say the least, when it comes to your partner. Not a time to open up any deep and meaningful conversations but a great time to plan in your own mind what you want, especially when it comes to love. In many other ways, January should be giving your love life a boost as both Venus and Mars form favorable aspects to your sign. Venus, being the planet of love, can help you smooth over any disharmony whilst Mars, the planet of action, can go a long way in allowing you to do what needs to be done to achieve your goals. These goals can also be highlighted by the full moon in your own sign on January 12th which not only gives you something to focus on but also the energy to go forth and achieve what you have been hoping for.
Moon in Cancer January 11, 12 (Full Moon), 13

Leo — July 24-August 23: Venus has been in your love area since December 7th and you only have till January 4th to make good use of this wonderful transit. Venus can still turn anything around for you that had not been going smoothly if you choose to have a little trust in yourself. After the 4th Venus moves into an area of your chart where secrets may come to the surface. You may like to use some restraint when it comes to taking action on them and wait for the entire story to be unravel. Mercury may be retrograde and causing you all manner of problems, especially when it comes to work. Try not to push yourself too hard and keep in mind when things are not going smoothly that this is all par for the course when it comes to Mercury being retrograde. The new moon in your relationship area on the 27th also comes with the promise of a new start.
Moon in Leo January 13, 14, 15

Virgo —  August 24-September 22: You are off to a great start in 2017 with both Venus and Mars in your love and relationship area. Keep a close eye on the 8th to the 18th when Neptune is in close contact with Venus. This should be an especially romantic period for you where you are also in tune with your emotions and intuition. Mercury's retrograde in Capricorn shouldn't even be too much of a bother for you as it is in a positive aspect to your sign. Best err on the side of caution though and not push your luck when it comes to communication that may go haywire. If you stay calm and don't rock the boat too much this month then you shall sail through it with no major mishaps. The last 2 weeks of the month find Chiron in a favorable position to heal any rifts in your love life. The moon is in your love area 3rd, 4th, 30th and 31st which once again gives you a double dose of luck in your relationship.
Moon in Virgo January 15, 16, 17

Libra — September 23-October 22: Jupiter, which is moving through your sign, comes into opposition with Uranus this month. This should make things very interesting for you especially when it comes to your love life. You can expect the "unexpected" with Uranus and, as Jupiter is not exactly a planet that likes to keep things "small", January could be a big month for you. Changes within your love life could come to be the norm. Mercury's retrograde path may not be helping in this regard but it certainly doesn't mean you can't use this to plan what you want and not leave everything to blind luck or fate. Venus in your work area may not be exactly romantic but at least it gives you an escape route, albeit work, if you need some time out from your emotions. The moon in your relationship area on January 5th, 6th and 7th can go a long way in helping you achieve your wishes.
Moon in Libra January 18, 19, 20

Scorpio — October 23-November 22: If you have nothing helpful to say this month then it would be best if you kept out of any conversations that could get you into trouble. In other words, keep your mouth shut. Mercury is retrograde in your area of communication. This means that mix ups in what you are saying and what you actually mean are heightened. You may also find yourself so frustrated with a conversation that you say something you could regret later. Venus and Mars are both in a position to help you make January an awesome month if you stay close to home and strengthen your relationships with family. Great month for planning and as it is the beginning of new year you may wish to put your hand to some journaling or a vision board for what you are wishing to bring into your life in 2017. The moon is in your love area January 7th, 8th and 9th. Make these dates count when it comes to romance.
Moon in Scorpio January 20, 21, 22

Sagittarius — November 23-December 20: Just when you think you are getting ahead this month then you may find it all comes tumbling down around you compliments of Mercury retrograde. This retrograde is actually occurring in an area of your chart that strives for security and stability but from the 5th to the 13th Mercury is retrograding in your sign. This is a time you should not be making any major decisions as it is common for mix ups in communication to occur which translates as frustration for you. Not that you have become a stranger to frustrations lately with Saturn moving through your sign frustrations are par for the course. Both Venus and Mars are squaring your sign so relationships may not be as smooth as you would like. The moon is in your love area on January 9th, 10th and 11th right in the middle of your own special Mercury retrograde. Best keep your mouth closed!
Moon in Sagittarius January 22, 23, 24

Capricorn — December 21-January 20: There's no getting around the fact that January may turn into "one of those months" for you, compliments of Mercury retrograde in your own sign. Expect problems with communication and also frustration when you try, with your Capricorn practicality, to fix those frustrations for them to not ease up. It will be a welcome relief for you when Mercury passes 15 degrees of Capricorn on January 28th and then you are home free with communication clearing for you. The moon will also be in your sign just before this happens on 25th, 26th and 27th which is not a good time for you to start something new. Mars and Venus are also forming a tense aspect to your sign throughout January but once this month is over it should be all systems go for you. Enjoy the full moon on January 12th in your relationship area it will be a welcome relief and will hopefully do your love life a lot of good.
Moon in Capricorn January 25, 26, 27

Aquarius — January 21-February 19: Venus is in your sign till the 4th giving you just that little bit longer to bask in the new year and what it could bring to your love life. Hope you made some new year's wishes in this department because with Venus shining down on you there is a good chance they will come true. By mid-month on the 14th and 15th the moon is in your relationship area just as Mercury moves back into Capricorn after a few weeks of being retrograde. It may seem like a good time to put anything that has gone wrong for you to rights but you may wish to hold out till the end of the month when Mercury has cleared it's shadow period. A new moon in your own sign on the 27th gives you a lot to think about for how you wish 2017 to pan out for you.
Moon in Aquarius January 1, 2, 27, 28 (Full), 29
Pisces — February 20-March 20: January should be a great month for you with both Venus, planet of love and Mars, planet of action, in your sign for most of the month. The beginning of the month may see you a bit confused when it comes to what you want as Mars comes into contact with Neptune but as the month progresses so does your course of action open up around you. Venus is in contact with Neptune in the second week of January which promises you a very romantic time. Mercury's retrograde, which is causing havoc this month, will hit your friendship area. Not a good time to be trying to clear the air with a friendship that has possibly gone wrong but a great time to plan what to do to fix it later in the month. The moon is in your love area on the 15th, 16th and 17th which is just as Mars comes into contact with Chiron. This is a good time to heal any old wounds you carry emotionally.
Moon in Pisces January 3, 4, 30, 31
---
Be sure to check out this month's tarotscopes too!
January 2017 Monthly Horoscopes
by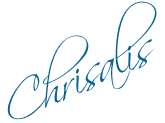 Personal Consultations:
If you would like to schedule a session with me, there are two ways to go about it. You can either purchase time either per minute (via Click4Advisor) or in blocks of 10-, 30- or 60-minutes (via PayPal). If I'm not showing as available, or if you want to purchase blocks of time through PayPal, please feel free to email me:




"




Chrisalis




$3.99 per minute








New Clients:
First Paid Session Only!
3 Minutes Free!



Flat-rate sessions available in 10-, 30- or 60-minute increments: Choose from the menu below: