Here is the Ask the Astrologers Weekly Astro Forecast for the week of Jan 1, 2017 – Jan 7, 2017:
Happy New Year!  We start this week with a Mars / Neptune conjunction in Pisces on Sunday. This may be one of the more appropriate New Years Day's transits, for two reasons. One, it ties in well with the stupor that many of us wake up with after a night of celebrating. And two, it emphasizes healing and forgiveness, qualities we long to embrace as we start a New Year.
Mars and Neptune in Pisces is sensitive, compassionate and loving. It's idealistic and altruistic. It can be somewhat delusional though too. It's not good at filtering out negative or harmful information, and can therefore be easily deceived. One of the most beautiful aspects of this conjunction is the ability to put itself in someone else's shoes and relate to them in very intimate ways.
The Moon moves into Pisces on Monday and joins in with this configuration. It also joins in with the South Node and Chiron, bringing a preponderance of Pisces energy into the mix. So for these first few days of 2017 a good way to actualize this energy is to let down the barriers and open yourself to unconditional love and acceptance.
Venus enters the mix on Tuesday — adding more Pisces energy — with six planets now moving through the sign. Venus is exalted in Pisces, meaning that it is an honored or revered placement. As Neptune — the modern ruler of Pisces — is the higher octave of Venus, this placement is said to be in essential dignity.
Venus in Pisces is sensitive, romantic and altruistic. It's highly imaginative and naturally creative, with a penchant for fantasy or escapism. This transit can represent a time of feeling closer to others, craving a deep and meaningful connection to people from all walks of life. It's a time of increased compassion and sensitivity, of seeing how connected we all are to one another and how unimportant our differences really are.
Also on Tuesday, Mercury sextiles Venus. This transit works very well with all this Piscean energy as it is all about communion and collaboration. It's a gracious and accommodating aspect that acts as a conduit for understanding.
Mercury and Venus are both at 0 degrees of their respective signs — Capricorn and Pisces –with Venus moving forward and Mercury moving backwards (retrograde). As Mercury is the planet associated with words, ideas, and the exchange of information, and Venus is the planet associated with fairness and cooperation, bringing them together in a harmonious (sextile) aspect can make for some very pleasant conversations.
This is a time to get in touch with your softer, gentler side. See the beauty all around you — in nature, in the music and the arts, and in friends, loved ones and strangers. Let your imagination take flight and open your heart to those who may need little more than a kind word or a shoulder to lean on.
On Wednesday, Mercury retrogrades back into Sagittarius — where it will remain for about a week (as it turns direct next Monday and starts moving forward again). While Mercury may not particularly love being in Sagittarius (the sign of its detriment), the rest of the world sure seems to appreciate it. This signature is all about being honest, blunt, frank and telling the truth — even when it hurts.
It's known for being upbeat, positive, optimistic and expansive. It's a great storyteller — even when it feels the need to exaggerate or embellish a bit to make things more interesting — and is as interested in learning as it is teaching or disseminating information to others.This transit can see you getting a lot of stuff done through the rest of the week and having a lot of fun doing it.
Remember that Mercury is retrograde, meaning that things aren't likely to exactly as planned. But this can be a blessing in disguise, so don't make the mistake of always seeing Mercury as the bad guy. With the Moon moving through Aries on Thursday and Friday, it will form some very pleasant aspects to Mercury (and also Saturn and Jupiter), while forming stressful aspects to Pluto and Uranus.
Coupled with the Mercury retrograde, there may be some bumps in the road on those two days. But keep in mind that it's the unexpected twists and turns in life that make things most interesting — and that often turn into unexpected opportunities, so don't let it stress you out too much.
We end the week on Saturday with a Sun / Pluto conjunction in Capricorn.  This is an incredibly powerful transit that emphasizes personal power and charisma. It marks a time of increased confidence and comfort in going after what you want without feeling the urge to resort to aggression or force.
This aspect is is good for harnessing your own power and channeling it in productive / transformative ways. It's excellent for business and financial matters since both of these planets are in Earth signs. It can also be used to make positive changes in yourself — as in how you wish to present yourself to the outer world and how you want to be perceived.
That's it for this week, see you next week!
Here is this week's astro calendar; click on it to view it full-sized.

---
Weekly Astro Forecast —
Jan 1, 2017 – Jan 7, 2017, 2016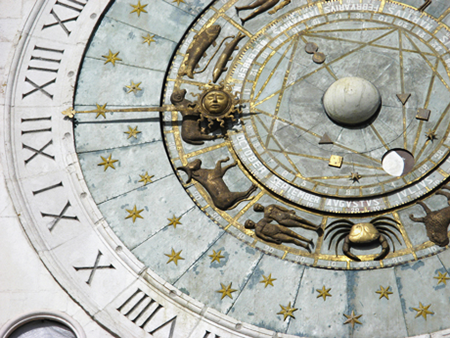 By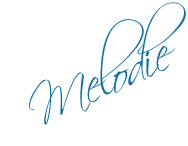 ---
Thinking about learning Astrology? I highly recommend Stephen Arroyo's Chart Interpretation Handbook and Demetra George's Astrology for Yourself.
Don't forget to check out more Weekly Astro Forecasts and our Monthly Horoscopes too!
Want to see where these transits are hitting your natal chart? Check out our Free Natal Chart Calculator.
You can also read more of my articles here.
Personal Consultations:
If you would like to schedule a session with me, there are two ways to go about it. You can either purchase time either per minute (via Click4Advisor) or in blocks of 10-, 30- or 60-minutes (via PayPal). If I'm not showing as available, or if you want to purchase blocks of time through PayPal, please feel free to email me:







Melodie 

$3.99 per minute

$3.99 per minute


New Clients:
First Paid Session Only!
3 Minutes Free!



Flat-rate sessions available in 10-, 30- or 60-minute increments: Choose from the menu below:

This forecast also appears on the Psychic Scoop website.