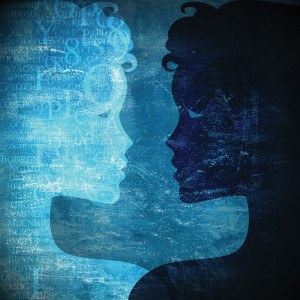 Happy Birthday Gemini! Here are some highlights for the month ahead:
Lunations: The New Moon this month is on June 8th at 18° Gemini.
The Full Moon takes place on June 23rd at 2° Capricorn.
Retrogrades: Neptune goes retrograde on June 7th at 5° Pisces. Chiron goes retrograde on June 16th at 13° Pisces.
Mercury goes retrograde on June 26th at 23° Cancer. Saturn and Pluto are both retrograde for the entire month of June.
Ingresses: Venus moves into Cancer on June 2nd.  The Sun enters Cancer on June 21st. Jupiter enters Cancer on June 25th. Venus enters Leo on June 27th.

You can get a lot done this month if you stay focused.  A line-up of planets in Gemini – including your ruler Mars – opens up a window of opportunity for you right from the start. Think about getting involved in your community, either through volunteer work or a neighborhood watch program: anything that increases your involvement with those in your area. Mars is also now in mutual reception with Uranus, which is moving through your sign. You're going to be more active, energetic and motivated to make changes in your life as a result. It's out with the old and in with the new for you, courtesy of this powerful configuration. Local travel is indicated, as in a road trip or weekend get-away. You should also see an increase in social opportunities, but steer clear of time wasters or anyone who distracts you from your goals. By month's end, you'll feel like shifting gears and funneling your energy into projects around the home. Whether you're thinking about renovating, landscaping or just hanging out with family members, this could be a peaceful and relaxing ending to an otherwise strenuous month.
Moon in Aries:  June 2, 3 and 4

You may feel like you have the Midas touch this month with a line-up of planets – including the New Moon on the 8th – moving through your financial sector. You'll be focusing on making, saving and investing money right from the start. With all these planets in Gemini, you'll also be tempted to spend (and potentially over-spend) on things like books, electronics, video games, etc. Go ahead and give yourself permission to indulge: just don't overboard. Venus – your ruler – moves into Cancer on the 2nd. Spending more time with loved ones and family members is indicated. You might also hear from a secret admirer – as both Mercury and Venus are moving through your 3rd house – the sector related to communications. Reconnecting with an old love or feeling comfortable enough to express your own feelings are all possible. You might want to hold off until around the 20th for that though, as a hard aspect between your relationship rules mid-month is indicative of a let-down or disappointment. Venus moves in to Leo on the 27th. You can prepare for positive changes in the home from that point forward.
 Moon in Taurus: June 4, 5 and 6

Mars moves into your sign on the first of the month, joining several other planets. This is a very fortuitous grouping which should have you almost bursting at the seams. You'll be feeling more energetic and more inspired right from the beginning of the month.  You could be the life of the party; mingling and flirting and interacting with those who are outside your usual social circles.  The New Moon in Gemini on the 8th is a perfect time for you to start something new, especially as it's joining three other Gemini planets (Sun, Mars and Jupiter). Think about what you want to accomplish and offer it up the Universe, knowing that it will all be mirrored right back to you. With Venus and Mercury (your ruler) moving through your money house, you might see a raise or an increase in income. But hold off on making extravagant purchases, especially nearer the end of the month. Even though Jupiter lands in your money sector on the 25th, Mercury goes retrograde the following day.  You can "dream big" but "spend small" – at least for the next few weeks.
Moon in Gemini: June 6, 7, 8 and 9

You're preparing to make big changes now. With 7 planets moving through cadent houses at the start of the month, this should be a time of personal growth and evolution for you. While most of this happens behind the scenes, it's no less profound: cadent houses represent points of preparation and anticipation. Mercury is in your sign at the start of the month, followed by Venus on the 2nd. This combination is good for writing, speaking, and expressing feelings – whether you choose to do it publicly or privately. You could also be feeling more nostalgic or sentimental with these placements.  A grand water trine involving Mercury, Saturn (your relationship ruler) and Neptune brings fortune your way. This is an inspirational transit that can manifest as getting in touch with your innermost feelings and making your dreams come true. Don't squander it on negativity. Later in the month, the Sun moves into your sign and forms a mutual reception with Venus in Leo. Plant seeds of forgiveness and understanding now, so that by month's end you'll be starting with a clean slate.
Moon in Cancer: June 9, 10, 11 and 12

You could be spending more time partying and hanging out with friends this month than your loved ones are comfortable with. With a line-up of planets – including the New Moon on the 8th – in your "friendship" sector, you'll probably have more social opportunities than you even have time for. But with your relationship ruler (Uranus) in hard aspect to Pluto, there will likely be conflicts as a result. You'll have to weigh the consequences of your actions and be prepared to do some damage control around the 8th when tempers flare. The Moon moves into your sign on the 12th, but Venus also squares Uranus on that day. You won't be able to avoid a confrontation if you ignore the signals your partner is trying to send to you. This is especially significant for you as these are the rulers of your communications and relationships sectors. Things start to smooth out between the 19 and 21st, so if you're planning on having a serious discussion, wait until that time. Better yet, wait until the end of the month when the Sun, Jupiter and Venus all enter your sign.
Moon in Leo:  June 12, 13 and 14

You're due for some recognition for all of the efforts you've put into your job over the last several months. Whether it's a raise, promotion, validation from superiors or even a cushy new job offer, it's bound to be positive. No one is as diligent as you about making sure a job is done well. But all too often you those efforts go unrecognized – or have until now. If you've been afraid to approach a superior about a project you'd be perfect for, now is the time to do it. Maybe you've been working on something yourself that you feel ready to launch. Again – this is a great time to do that. The New Moon takes place in you professional sector as well, so you may want to hold off until that time. Why? Because the New Moon and where it's placed in your chart every month signifies a time of starting something new. Another good option is the 14th when the Moon moves into your sign. Get it going before the 26th though, as that's when Mercury (your ruler) turns retrograde and takes you back to the drawing board.
Moon in Virgo: June 14, 15 and 16

With four planets (five, including the Moon June 7th -9th) moving through your 9th house, you're going to be expanding your horizons. You could enroll in a college course, take a trip abroad, or just embark on a new spiritual journey on your own. Either way, this month will be filled with opportunities to step outside your comfort zone and make strides toward your personal evolution. Your ruling planet (Venus) moves into Cancer – joining Mercury – on the 2nd. As this takes place in your professional sector, you should also be receiving good news about a job. You could be up for a promotion or given more responsibility, or you could start a new job. Your relationship takes a hit around then 11th and 12th. Your significant other may be temperamental, but don't try to sweep your problems under the rug. Minor conflicts can escalate and get blown out of proportion if you do. By month's end, four planets will have all moved into your career sector. This is where you finally start to reap the fruits of your labors so don't let it pass you by.
Moon in Libra: June 16, 17, 18 and 19

You want to keep your paranoia in check this month, with 4 planets moving through your house of "secrets" and your ruler (Pluto) in hard aspect to Uranus. You're likely to be both hyper-sensitive and hyper-vigilant, especially regarding co-workers. If you're worried about someone stealing your ideas or trying to sabotage your efforts, there may be a grain of truth in that. But while you want to watch your back, you don't want to make any unwarranted accusations. Things can get heated between the 7th-12th, so be on your best behavior and don't let anyone push your buttons. Your spidey-senses are going to be heightened all month long. But you want to be mindful of appropriate boundaries too: don't give in to snooping or cyber-stalking temptations. The Moon moves into your sign on the 19th, just as a line-up of planets make their way into your 9th house. A Mercury/Venus conjunction there can bring a love letter from afar. The Sun/Jupiter conjunction that follows can get you planning a trip. You'll be shifting gears during the latter part of the month, from internal analysis to outward expansion.
Moon in Scorpio: June 19, 20 and 21

Relationships are going to be your primary focus this month, for better or worse. On the one hand you'll have 4 planets – plus the New Moon – moving through this sector for most of the month. This will not only bring in new opportunities but can spice up your existing relationships as well. On the other hand, some of the aspects these planets are forming are less than ideal. Mars (your romance ruler) moving into that sector can bring conflicts with loved ones to the forefront. But it's the stressful aspects to that Mars – particularly on the 7th and 8th – that can really fire things up. Be prepared to answer to someone who calls your actions into question. You're known for being blunt, but you'll have to soften your narrative if you want to keep the peace.Your ruler moves into Cancer on the 25th, intensifying the "urge to merge." But your relationship ruler turns retrograde the following day, signifying a potential set-back. If you can rise above some of these challenging aspects, you should be able to keep your love life on course.
Moon in Sagittarius:  June 21, 22 and 23

You start the month focusing on career and end it focusing on love. What you do in between is find a way to balance those two areas. Starting on the 1st, with Mars joining three other planets in your 6th house, it's going to be all about work. You may be beating a deadline, scrambling to get your quota in, or trying to surpass what you accomplished last month. You may even be juggling projects – working one job and preparing to take on another. Be careful about burning the candle at both ends though, as this sector also relates to health. If you're doing too much for others and not taking care of your own needs, it's going to come back and bite you. The New Moon falls in your work sector (on the 8th) but the full Moon on the 23rd falls in your sign. This is when things begin to shift. Jupiter joins 3 other planets in your relationship sector on the 25th. The whole last should be ripe with opportunity if you can put your work aside long enough to recognize it.
Moon in Capricorn:  June 23, 24 and 25

This month is going to be all about creative self-expression and self-improvement. At the beginning of the month you'll have four planets moving through your 5th house, with the New Moon making an appearance on the 8th. This sector relates to creativity, expression, playfulness and even romance. You may find yourself wanting to be around children – even if you don't have your own – or getting in touch with your own inner-child. Romance is also a possibility because you're feeling good about yourself which is a powerful magnet for others. Your ruler (Uranus) is in hard aspect to Pluto though, so don't expect it to be all smooth sailing. Conflicts with siblings or neighbors are indicated, especially between the 7th and 12th. Later on, all those Gemini planets start moving into Cancer and your solar 6th house. You start thinking about taking all the creative-self-expression and refining it into something meaningful. You'll be thinking about taking better care of your body too, as in an exercise regimen, nutritional supplements, change in diet, etc. All in all it's a month of change – positive change – so be ready to embrace it.
Moon in Aquarius: June 25, 26 and 27

This is should be a rather quiet month for you, with more pondering and reflecting than actual "doing." You may be finding yourself or healing from recent wounds, or you may need to just take time off to recharge your batteries. This can be an important period of self-discovery. With the Moon in your sign at the start of the month, 8 planets below the horizon, and a grand water trine emanating from your first house, the overriding themes will be intuition, introspection and inspiration.  This same energy is corroborated by your ruler (Neptune) turning retrograde on the 7th. The grand trine involving Neptune, Saturn and Venus also perfects on that same day. You'll be feeling more creative, more compassionate and more charitable. Starting on the 19th, romantic opportunities begin presenting themselves. Whether you're already involved or just "on the market" you'll attract sensitive, loving and nurturing people into your life. Open yourself up to new possibilities. While your relationship ruler turns retrograde on the 26th, it will hardly offset all of the other transits. Allow yourself to feel again and see how the Universe rewards you.
Moon in Pisces: June 1, 2, 27, 28 and 29
Don't forget to check out this month's Tarot Scopes too!
______________________________
Our horoscopes are now syndicated! You can also find them on the following sites:
Special thanks too to both The Horoscope Junkie and Top 100 Horoscopes for featuring us on their site!
June 2013 Monthly Horoscope