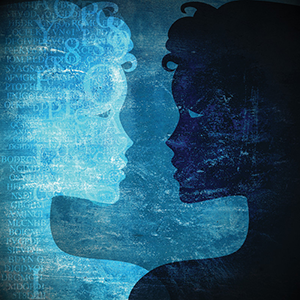 Happy Birthday Gemini! Here are some highlights for the month ahead.
Lunations: Moon Phases for the entire month
Full Moon: This month's Full Moon occurs on June 2nd at 11° Sag 49′.
New Moon: This month's New Moon occurs on June 16th at 25° Gemini 07′.
Retrogrades: Mercury goes direct on June 11th at 4° Gemini 35′; Neptune turns retrograde on June 12th at 9° Pisces 49′; Chiron turns retrograde on June 24th at 21° Pisces 33′; Saturn and Pluto are retrograde for the entire month of June.
Ingresses: Venus enters Leo on June 5th; Saturn retrogrades back into Scorpio on June 15th; The Sun enters Cancer on June 21st, Mars enters Cancer on June 24th.
Continue reading for complete scopes for each sign:

Aries — March 21-April 19:  How's your communication this month? You may wish to sit out any serious talks you were thinking off as Mercury retrograde and Mars in your area of communication gradually take their toll. The urge to rush in and fix matters combined with mixed communication could have a negative effect on the outcome you are hoping for. Your best course of action is to concentrate on your love life with Venus joining Jupiter in a very uplifting sector of your chart the skies the limit especially towards the end of the month. Saturn returns to an area of your chart after the 16th which may find you in a solemn mood. Anything you had not been sure of and were trying to get to the bottom of may soon become apparent. The moon in your relationship sector nicely coincides with Venus' move into your creativity sector also which is also reinforcing that June could be the answer to all your relationship woes. Just don't go rocking the boat by opening your mouth and putting your foot in it this month. Enjoy… but do so in "silence".
Moon in Aries June 11, 12

Taurus — April 20-May 20:  This month may be about finding your feet and planting them firmly on the ground. This may be linked to matters of finance, security or just feeling more stable. There is a lot of shaky ground underneath you just now compliments of Mercury retrograde and Mars. It is not the time to make any drastic changes to any financial arrangements you have in place but putting out some feelers to changes you may wish to make in the future could pay off. Just make sure you wait this month out before you put these changes into action. The moon in your relationship sector from the 27th to the 29th also triggers off Saturn retrograde back this sector for you. The past few years may have seen you making changes to your love life and this month could see you putting your end game into action. Whether this be consolidating a relationship or letting it go you will find that the lessons you have learnt will be put to good use. Venus will help you with any communication problems you have within your relationship in the first week of June.
Moon in Taurus June 13, 14

Gemini — May 21-June 21:  June will be a very interesting month for you and possibly for not all the right reasons. Mercury, your ruling planet, is retrograde in your sign which may be causing you some frustration with your usually sharp mind. To compound this Mars is also in your sign up until around the 25th and when you put the quick, fast energy of Mars together with Mercury retrograde you have a recipe for wanting to do everything "yesterday" and yet perhaps not getting any further than you are "today" by "tomorrow". There is relief though in the form of Venus in a wonderful part of your chart that will see you being able to cut through any relationship problems that have been plaguing you. Communication when it comes to your love life does seem to be on the rise and after the 6th this just gets better and better. You've probably already been feeling the effects of Saturn in your relationship area and after the 16th you are also give a reprieve of the seriousness Saturn may have been affecting you with as it retrogrades for a few months. Make the most of those months!
Moon in Gemini June 15, 16 (New Moon)

Cancer — June 22-July 23:  What do you do when you have Mercury retrograde in an area of your chart that is not known for its transparency? For one you might try some meditation and relaxation not only to get yourself through this month but also to delve into any insights that might come your way in the process. Mars is also joining Mercury so you may find those insights come quickly and effortlessly with the urge to do something about them. If you find something getting on top of you three deep breaths could be the best medicine around. After the 6th Venus will be in a great position to help with anything you have not been feeling "safe" with and this could be specifically to do with your level of security over a relationship. Jupiter also joins Venus in this area of your chart and you can expect a bit of luck heading your way… quite likely a lot of luck! With Saturn's retrograde back into Scorpio mid-month giving you a chance to not think quite so seriously about work matters you would be wise to use this month to sit back and reflect on life… at least until Mars hits your sign on the 26th.
Moon in Cancer June 17, 18 and 19

Leo — July 24-August 23:  Venus is in your sign from the 6th onwards putting attention on your love live and also giving Jupiter a boost in sending it's lucky vibes your way in matters to do with the heart. Sounds perfect! Use this time well as it only happens about once every 12 years. You may be feeling a bit torn between your other half and friends due to Mercury retrograde and Mars both being in your area of friends and friendships. For this reason if you find yourself running thin on time with who wants what of you then you are going to have to set yourself a timetable and stick to it. Mars in your friendship area could be spelling out a bit of trouble for you and if there is someone you have not been getting on with then this month could set the stage for a showdown with them. Decide if you want to keep them as a friend before you speak your mind as Mercury retrograde, which is also gracing your friendship sector, could find you without all of the facts and from there things can go pretty much downhill quickly.
Moon in Leo June 20, 21

Virgo —  August 24-September 22:  Whilst other signs may be finding Mercury retrograde and Mars (both in Gemini) hard going you, on the other hand, may find yourself simply revelling in the fact that you have the energy and stamina to accomplish quite a lot this month. Keep an eye on the latter half of June though as Saturn will retrograde back into your area of communication and possibly bring up something from you past that you should've dealt with. Venus and Jupiter are both playing around in a sector of your chart that is sure to have you feeling and hopefully thinking that you might need a break in the form of a little rest and relaxation. It might be a good idea towards mid-month to balance out the energy you have been expending against the time off that is due to you. Do not feel as you are the only person who can do the job and get things done as that is a sure way to become more stressed than you already are. Neptune turns retrograde in your relationship area around the 12th. Perhaps it is time for that romantic getaway you keep promising but not delivering.
Moon in Virgo June 22, 23, 24

Libra — September 23-October 22:  Whilst most others are in for a bumpy ride with Mercury retrograde you could ride things out quite well as it is in an area of your chart that will, at the very least, put a smile on your face and hopefully laughter on your lips. For all the mix ups and messes that Mercury retrograde can cause, you may well find yourself having a good laugh about things. I think I could do with being a Libra this month! Mars will also join Mercury in this area of your chart which gives you the added impetus to take a few risks and not be of a mind to take any caution or heed of what other say. Good for you! Added to this Venus will move into an area of your chart that can only have you smiling even more with friends coming forward that you may not have seen in a while and Jupiter also joining in to make June looks like a bit of a party for you. With both Venus and Jupiter in this area of your chart you may even find that a friendship turns into something more and Venus (planet of love) works her magic. With that Mars transit you certainly will not be heeding any of the usual warning bells you do about love so you might as well enjoy yourself.
Moon in Libra June 25, 26

Scorpio — October 23-November 22:  There's a lot around for you this month and not all of it may be transparent. Mercury retrograde in your area of secrets could have you digging around trying to get to the bottom of something whilst Mars, also in this area of your chart, is giving you the drive and ambition to find what it is you are looking for. Keep in mind that some secrets are not meant to be discovered and if they are they can come back to bite you in ways you never dreamed of. You have the capacity to accomplish a lot workwise this month and on top of that the luck and stamina to see your efforts are rewarded thanks to Jupiter and Venus bestowing some luck and charm in this area of your chart. As Saturn retrogrades back into your sign around the 16th you may also be facing an old problem and hopefully with new insights on how you deal with it. Saturn has spent the past few years in your sign and whilst this is not one of the most happy of transits it certain is one of the wisest. You have till mid-September to wise up because after that it will be about another 29 years until Saturn is in Scorpio again.
Moon in Scorpio June 1, 27, 28, 29

Sagittarius — November 23-December 20:  Busy month for you and your love life although you may wish to hold off on any important changes when it comes to your relationship. Mercury is retrograde in your relationship area which means there could be a few (or many) disagreements and misunderstandings, the least of these could be you not deciding on what course you wish to take. On top of this Mars is gracing your love life until around the 25th and as Mars is the planet of war this period may not be too easy for you. Frustrations, arguments, misunderstandings and all around your love life seem to be the order of the day (or month) for you and all of this when Venus is in a tremendous position to boost your love life to the hilt after the 6th. There is light at the end of the tunnel though as Saturn which has recently moved into your sign retrogrades back into Scorpio around the 16th giving you some respite in all of those serious life changes that may have been plaguing you lately. This period will only last a few months after which Saturn will return to your sign for a few years.
Moon in Sagittarius June 2 (Full), 3, 4, 30

Capricorn — December 21-January 20:  Venus is in your love and relationship area the first week of June and as she has been there for the past few weeks you are hopefully reaping the benefits in your love life already. Keeping in mind Venus is only in this position for the first week make the most of it because you also have some interesting things happening at work. Mercury retrograde and Mars to be precise. Both of these planets are travelling through your work sector which makes for a great time to sit down and get on with the nitty gritty of a work situation that requires concentration and stamina. Be careful that you don't overlook something important though as the energy of Mars in this sector of your chart can lend itself to rushing through the job. Mercury retrograde is working well for you because it will give you the added benefit of really being able to concentrate on something without distraction. This is a month you can accomplish a lot and you probably will.
Moon in Capricorn June 5, 6

Aquarius — January 21-February 19:  June could turn into quite the month for you if you give yourself some room to breathe and make allowances for things that could go wrong. There is a lot that can go right too especially when it comes to your love life. From the 6th onwards Venus is in your love and relationship area alongside Jupiter. Both planets are warm, generous and lucky and both planets tend to lean on the excesses of life. Combine this with Mercury retrograde and Mars in an area of your chart which are simply vying for your attention to have some fun and exercise a little (or a lot) creativity and you have the perfect combination for a fantastic month ahead. You may also have the perfect combination for things getting out of control so let's focus on the former rather than the latter. Socially you are in demand, your personal attention is in demand and rather than feeling as if there is not that much of you to go around you will more than likely find that there is. You may even find that problems you have had over the past few months disappear in a wisp of happy go lucky laughter.
Moon in Aquarius June 7, 8
Pisces — February 20-March 20:  You may feel a bit stuck in the middle for the first half of the month with Saturn squaring your sign on one side and Mercury, Mars squaring it on the other. So what does that mean for you? Well for a start the energy of Saturn which is restricting will not be sitting pretty with the energy of Mars which is all about action. As Neptune, your ruling planet, is also in your sign you could be hit with a double whammy of indecisiveness if you are faced with too much to do or someone wanting a decision on the spot from you. Venus and Jupiter are both in an area of your chart that will be giving you a lot of energy when it comes to work and it's not the type of work that you will mind doing. Both of these planets are pretty happy go lucky and usually don't whip up a lot of stress and tension. If your job is calling for some charm and wit then this is the month to show what you have… you never know it may get you that promotion.
Moon in Pisces June 9, 10
Be sure to check out this month's tarotscopes too!
June 2015 Horoscopes
by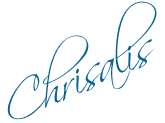 Personal Consultations:
If you would like to schedule a session with me, there are two ways to go about it. You can either purchase time either per minute (via Click4Advisor) or in blocks of 10-, 30- or 60-minutes (via PayPal). If I'm not showing as available, or if you want to purchase blocks of time through PayPal, please feel free to email me:




"




Chrisalis




$3.99 per minute








New Clients:
First Paid Session Only!
3 Minutes Free!



Flat-rate sessions available in 10-, 30- or 60-minute increments: Choose from the menu below: