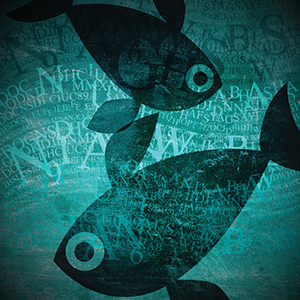 Happy Birthday Pisces! Here are highlights for the month ahead.
Lunations: Moon Phases for the entire month:
New Moon: This month's New Moon occurs on March 17th at 26° Pisces 53.
Full Moon: There are two Full Moons this month. The first Full Moon occurs on March 2nd at 11° Virgo 22. The second Full Moon occurs on March 31st at 10° Libra 44.
Retrogrades: Jupiter goes retrograde on March 9th and Mercury goes retrograde on March 23rd.
Ingresses: Venus and Mercury move into Aries on March 6th; Mars enters Capricorn on March 17th; the Sun moves into Aries on March 20th; and Venus moves into Taurus on the 31st.
Continue reading for complete scopes for each sign:

Aries — March 21-April 19: Thanks to the combination of both Mercury and Venus in your sign this month you should be enjoying yourself quite a bit. They both move in to Aries after the 7th. Of course, you may have some problems as Mercury nears it's retrograde on the 23rd but don't let anything hold you back. The fact that both Venus and Mercury are in such close contact up until that time means you can use this to your advantage when it comes to getting your point across. Mars is also in an area of your chart at this time giving you lots of energy with the possibility of being able to put some of your dreams into action. Moon in your love area 4th, 5th and 31st should serve you well when it comes to being heard.
Moon in Aries March 18, 19

Taurus — April 20-May 20: The month starts off with a full moon trining your sign which should give clarity to your emotions. The problem you may experience after the 7th is Mercury moving in to an area of your chart which can make for muddled thinking. As Mercury also turns retrograde on the 23rd you need to make sure that you have everything laid out clearly in your mind before you attempt to tackle something which may make matters worse. This could be linked to your relationship as Venus is in the same position as Mercury until the 23rd. Moon in your love area 6th and 7th occurs at a time Mercury and Venus are both doing wonders with your friendships. Use this to your advantage as you never know when you are going to need someone to talk to.
Moon in Taurus March 20. 21 22

Gemini — May 21-June 21: Mars is in your relationship area this month until the 18th. The good news here is that it can add spark and excitement to your love life as long as you hold back on wanting to argue. Mars is not a peaceful planet so when it passes through your relationship sector it can cause discord and friction. Best stick to the passionate qualities of Mars, which are many, and use that to bring new life to your relationship. After the 18th you will be able to use this energy to focus on work. It will be a busy time for you but you will accomplish much. Moon in your love are 8th, 9th and 10th is a great time to spend with friends as it is also the time both Mercury and Venus enter this area of your chart.
Moon in Gemini March 23, 24

Cancer — June 22-July 23: First week of March should be a great week for you when it comes to communication and love. Both Mercury and Venus will be trining your sign during that week so use it in the best way you can. After the 7th these two planets will move into a hard aspect to your sign which can cause you a few problems with your relationship. You may have been feeling this more and more when it comes to love as Saturn continues its path through Capricorn. Jupiter's continued presence in Scorpio will be able to help you land on your feet as it continues to send luck you way. Moon in your love area 11th and 12th allows you to adjust to the changing circumstances around you.
Moon in Cancer March 25, 26

Leo — July 24-August 23:
It's good news for you in March as both Mercury and Venus trine your sign from their positions in Aries after the 7th, alongside Mars in Sagittarius until the 18th. These transits all occur in fire signs, like your own, and can bring energy and initiative when it comes to new ideas, love life and the energy to get things done. Get any plans you have off the ground earlier in the month rather than later so you can make good use of the timings. Later in the month, on the 23rd, Mercury will retrograde and whilst this allows you to plan better for what you want to accomplish, it also means there may be setbacks in getting things to move forward. Moon in your love area 13th, 14th and 15th is a time to shine.
Moon in Leo March 27, 28

Virgo —  August 24-September 22: The first week of March should be a very easy going, calm time for you when it comes to your love life. Both Mercury and Venus are moving side by side through your relationship area during the first week allowing you to use Mercury's ability to get your point across alongside the charm of Venus. Mars moves into an area of your chart after the 18th which forms a positive aspect to your sign. It will be great for work and getting through anything you have been putting off doing. Moon in your love area 16th and 17th occurs just before Mercury turns retrograde. If there has been a misunderstanding with your partner now is the time to fix it
Moon in Virgo March 1, 2 (Full), 3, 29, 30

Libra — September 23-October 22: Keep an eye on communication this month as Mercury will turn retrograde on the 23rd. This is especially important when it comes to your partner as it is in your relationship area. The good news though is that Venus, planet of love and also your ruling planet, will be in your love area alongside Mercury. Until the 23rd this will work in your favour and allow you to charm your way out of just about anything. As Mars is in your communication area until the 18th you will also be blessed with quick thinking and not be at a loss for words when they are needed. Moon in your love area on 18th and 19th occurs just as Mars moves into an area of your chart linked to home and family. You might wish to spend some time with them.
Moon in Libra March 4, 5, 31 (Full)

Scorpio — October 23-November 22: The first week of March starts out all fun and games with both Mercury and Venus trining your sign bringing with it clear communication and emotions. After the 7th, when both these planets move in to an area of your chart related to hard work, you may find you are unindated with things to do. On the bright side you'll have enough charm and clear thinking to fall back on that not much should go wrong. After the 23rd, when Mercury turns retrograde, insights will be revealed alongside the deeper understanding you have been searching for. Moon in your love area 20th, 21st and 22nd arrives just in time for you to focus on what is important in your relationship.
Moon in Scorpio March 6, 7

Sagittarius — November 23-December 20: Mars is in your sign till the 18th which is a great thing as it will feel right at home. Energy levels will be high and you may find you need to be outdoors doing more. Anything you have been putting off should be easily tackled. After the 18th keep an eye on finances and resist the urge to overspend. As both Mercury and Venus, after the 7th, enter an area of your chart known for playfulness and fun you'll have the opportunity to spread your wings and enjoy life to the fullest, especially as Mars will be in a good position to boost you along. Moon in your love area 23rd and 24th may find you in a contemplative mood, use this to find answers you are looking for.
Moon in Sagittarius March 8, 9, 10

Capricorn — December 21-January 20: Before the 18th, when Mars is in an area of your chart not exactly known for clear thinking, you may be feeling a bit held back in what you need to do next. Rest assure that after the 18th that will no longer be the case as Mars will bless you with the energy to tackle any problem both big and small. Just keep an eye on trying to force something through too quickly as Mercury is not in a harmonious aspect to your sign and it will turn retrograde on the 23rd. Keep an eye on your love life when this occurs as shortly thereafter the moon will be in your love area and on 25th and 26th which may have you acting from emotion rather than logic.
Moon in Capricorn March 11, 12

Aquarius — January 21-February 19: You will be blessed this month with Mercury in your areas of communication. As an added bonus Venus will also be in this area of your chart, which will allow for easy flow of communication especially around love and relationships. These events occur from the 7th. Use them well and you can accomplish miracles! At the same time, up until the 18th, Mars is in an area of your chart which will mean your social calendar should be full and you'll have the opportunity to spend much of this times with friends, which is just the way you like it. Moon in your love area 27th and 28th may very well put the icing on the cake to what is looking like one of your best months!
Moon in Aquarius March 13, 14, 15
Pisces — February 20-March 20: March is coming together quite nicely for you, especially during the first week when both Mercury and Venus are side by side in your sign. You would have felt the positive vibrations of this combination from late February and the first week of March will be the icing on the cake, giving you a great week of love. If you have been needing more security and stability then it is after the 7th that this can occur. The new moon in your sign on 17th allows you to look at what you would like to do for yourself in the future. Moon in your love area 1st, 2nd, 3rd, 29th and 30th incorporates a full moon on the 1st allowing you to shine the spotlight on your relationship.
Moon in Pisces 16, 17 (New)
---
Be sure to check out this month's tarotscopes too!
March 2018 Monthly Horoscopes
by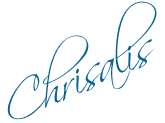 Personal Consultations:
If you would like to schedule a session with me, there are two ways to go about it. You can either purchase time either per minute (via Click4Advisor) or in blocks of 10-, 30- or 60-minutes (via PayPal). If I'm not showing as available, or if you want to purchase blocks of time through PayPal, please feel free to email me:




"




Chrisalis




$3.99 per minute








New Clients:
First Paid Session Only!
3 Minutes Free!



Flat-rate sessions available in 10-, 30- or 60-minute increments: Choose from the menu below: