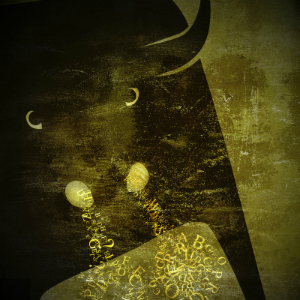 Happy Birthday Taurus! Here are highlights for the month ahead.
Lunations: Moon Phases for the entire month:
New Moon: This month's New Moon occurs May 25 at 4° Gemini 46″
Full Moon: This month's Full Moon occurs May 10 at 20° Scorpio 24″
Retrogrades: Mercury turns direct on May 3, Jupiter, Saturn and Pluto are retrograde for the entire month of May.
Ingresses: Mercury enters Taurus May 16, the Sun enters Gemini May 20.
Continue reading for complete scopes for each sign:

Aries — March 21-April 19: The effect of Venus in your sign has a way to go yet as it continues its journey through Ariesfor the month of May. Add to this Mercury also in your sign until the 17th and you have the makings of a month that could see you having your thoughts heard to the degree that changes can finally occur. If you have been feeling stuck and think nothing will ever change then be prepared for things to be shaken up. The other reason you have this going for you right now is Mars in your area of communication. Your mind may be buzzing and what you are thinking could come out before you have time to filter your words. Not to worry though as those words may have been held in for a long time and others need to hear your thoughts. Moon in your love area 7th, 8th and 9th occurs just as Mercury turns direct… prepare to put your money where your mouth is!
Moon in Aries May 22, 23, 24

Taurus — April 20-May 20:  It's all systems go for you in May… or is it? Mercury turns direct around the 4th but will still be moving through it's shadow period to return to the degree in Taurus it first went retrograde at. This happens around the 21st, which coincidentally is also the day the sun moves in to Gemini. Until this point in time you have both Mercury and Venus both vying for your attention in what you should do next… improve your communication or fix your love life. As both these planets are affecting you simultaneously you might wish to just sit this month out. You also have Mars to contend with as it is moving through an area of your chart which is wanting more stability. Moon in your love area 9th, 10th and 11th would be best spent quietly and without rocking any boats.
Moon in Taurus May 23, 24, 25 (New)

Gemini — May 21-June 21:  Mars will be in your sign for the entire month giving you a boost to your energy levels and hopefully not causing you too many problems. Mars can be a bit of a problematic planet to have around and when it is in Gemini it can put your already overworked mine into overdrive! Because Mercury, your ruling planet, is retrograde until the 4th and shall then spend the next few weeks crossing over its shadow degrees from where it first went retrograde, you need to not allow what is going on inside your head to "accidentally" find its way into a conversation. A bit of planning can go a long way for you this month. Socialising looks great compliments of Venus and the moon in your love area 12th, 13th and 14th coincides with Mars trining Jupiter. This is an especially beneficial aspect to have and should counter any negatives that are around you at this time. Enjoy yourself!
Moon in Gemini May 26, 27, 28

Cancer — June 22-July 23:  There's quite a lot going on in your career sector this month, especially if you can ignore Mercury being retrograde in it until the 21st. As this is something you shouldn't be ignoring though then the words of advice are take heed of what you need to do and just do it! Don't put it off, don't sit around thinking it will go away… just get on with it and do it. It will all be a lot better after the 21st when you can enjoy yourself with friends. Venus is also in a position to help you with your career and what you show to the world. If you need to go on the charm offensive when it comes to work then this is the month to do so. Be aware that Mars is in an area of your chart that may be clouding your judgement. Moon in your relationship area 15th, 16th and 17th.
Moon in Cancer May 1, 2, 28, 29

Leo — July 24-August 23:  With Venus forming a beneficial aspect to your sign for the duration of the month you can be sure that your love life will be running smoothly. Of course this may also be down to Venus being in an area of your chart that means lots of fun and laughter but nonetheless you should put your best foot forward and just enjoy yourself. Mercury shall be moving through the shadow period, the degrees it went retrograde, from 4th to 21st. This is a time when you may find yourself with great insight into something but it is not the time act on it. Rather, bide your time and wait till end of month when the moon is once again your sign and the way forward opens up to you. Moon in your love area 17th, 18th and 19th is actually a great time to spend with friends. It is also the time that the Sun moves into your area of friendships and should give a boost to your social life.
Moon in Leo May 3, 4, 30, 31

Virgo —  August 24-September 22:  Venus retrograde may have moved out of your love area but the party is not over yet. There may have been quite a lot of insights you have recently discovered when it comes to your relationship and if this is the case then May is the month to act on them. From the 4th, which sees Mercury also coming out of retrograde, you are in a strong position to push forward and be heard. From the week of the 21st, you are also in fine form intellectually as Mercury makes a positive aspect to you sign and Venus fully comes out of it's shadow period. Uranus will also be in opposition to Venus on this week giving you the benefit of surprise. Because of his it would give you an advantage to act at this time to facilitate changes you are wishing to make. Moon in your love area 19th, 20th and 21st is just the run up of good things coming your way.
Moon in Virgo May 4, 5, 6

Libra — September 23-October 22:  This month you are blessed to have Venus in your relationship area! Apart from it coming out of retrograde you still have a large part of May to enjoy the benefit of Venus as she travels over the shadow period she first went retrograde. Right alongside her is Mercury, also in retrograde until the 4th. The effects of these two planets in your love area are most beneficial. Think communication and feel good emotions abounding around you and you get the idea! Mars is also in a great position to help you move forward during May as it trines your sign. It is in an area of your chart just busting to have some fun and the high energy of Mars will be sure to not put too many dampeners on you. Moon in your love area 22nd, 23rd and 24th occurs just as Venus is moving closer to Uranus. Expect the unexpected!
Moon in Libra May 7, 8, 9

Scorpio — October 23-November 22: You can hide an awful lot behind an exterior of being busy with work yet it won't last forever because at some point you'll have to come out and face the music. The first half of May is a month where you will be throwing yourself into work in an effort to possibly avoid facing that music. With both Mercury and Venus in this area of your chart you are finding joy in work. Mars is also pushing you on in this regard and you may find yourself drawing on reserves of strength you didn't know you had. As Mercury moves into your relationship area after the 21st, things change. Firstly, you are more willing to face your relationship and put any wrongs to right, and secondly you are more in tune with yourself than you have been for a while. Moon in your love area 23rd, 24th and 25th will also help you to dig deep and hear what your heart is telling you.
Moon in Scorpio May 9, 10 (Full), 11

Sagittarius — November 23-December 20: Romance has probably been high on your list of priorities lately with Venus in a favourable position to make you love life shine! The month of May is no different for you in this regard, albeit with a few exceptions. Mercury has been retrograde and whilst it comes out of retrograde on the 4th the retrograde influence will continue for another few weeks. It shouldn't affect you too badly as it is in quite a fun sector of your chart, even so you will need to watch your words for the first 2 weeks of the month until it is out of contact with Uranus. The effects of these 2 planets together can be a disaster if you don't learn to filter your words. Given that you have Mars in your relationship area for the entire month you really need to pay heed to any situations that could blow up and get out of hand. Moon in your love area 26th, 27th and 28th arrives just after the Sun enters your love life which will place extra emphasis on your relationship.
Moon in Sagittarius May 12, 13, 14

Capricorn — December 21-January 20: May looks to be the month for spending time with family and close to home. Venus is in this area of your chart and it may even be that you have some making up to do with family members or just strengthening relationships. Mercury will also be retrograde in this area of your chart for the first few days of May. Best leave anything you have to sort out until after the 17th when Mercury changes signs and moves into a much better position to help you out. With Mars in your work area you can be sure that you will be busy when it comes to work and just generally getting things done. Don't spend so much time at work to the exclusion of everything else as this will do you no favours. Moon in your love area 1st, 2nd, 28th and 29th is a time to strengthen your relationship.
Moon in Capricorn May 15, 16, 17

Aquarius — January 21-February 19: With Mercury coming out of retrograde on the 4th you may well be thinking that this month will become easier for you. Mercury went retrograde in your area of communication and whilst this is not too bad it may have become clouded due to Venus also moving through its shadow period, after retrograde, during May as well. Possibly not the best month to sit down and talk about your relationship as there could be more surprises for you as the month progresses in the form of Venus coming into close contact with Uranus. Uranus is your ruling planet but it does pack quite a punch when it comes to the unexpected occurring so anything you think you have planned for could come undone pretty quickly. Moon in your love area 3rd, 4th, 30th and 31st gives you a double dose of romance this month so put those dates to good use.
Moon in Aquarius May 17,18,19
Pisces — February 20-March 20: It's a whole different ballgame this month compared to April. Firstly, Venus is out of retrograde and whilst it may have done your love life wonders, May is the month to see if those "wonders" last. To top it off Mercury is about to also come out of retrograde giving you the chance to set to rights any miscommunications. Mars is in your area of home and family for the duration of the month. Don't go rocking any boats when it comes to this part of your life because you need to make sure that your home life is running smoothly to get you through any issues of feeling secure. This is especially the case when Venus comes into contact with Uranus in the week of the 21st. This is the type of transit that can either make or break all the good work you have ploughed into your relationship lately so handle that week with care. Moon in your love area 9th, 10th and 11th.
Moon in Pisces May 19, 20, 21
---
Be sure to check out this month's tarotscopes too!
May 2017 Monthly Horoscopes
by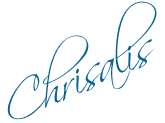 Personal Consultations:
If you would like to schedule a session with me, there are two ways to go about it. You can either purchase time either per minute (via Click4Advisor) or in blocks of 10-, 30- or 60-minutes (via PayPal). If I'm not showing as available, or if you want to purchase blocks of time through PayPal, please feel free to email me:




"




Chrisalis




$3.99 per minute








New Clients:
First Paid Session Only!
3 Minutes Free!



Flat-rate sessions available in 10-, 30- or 60-minute increments: Choose from the menu below: