Here is the Ask the Astrologers Weekly Astro Forecast for the week of Apr 23, 2017 – April 29, 2017:
This week starts on Sunday with a Moon / Neptune conjunction in dreamy, idealistic Pisces, while Venus begins its slow transit through the last (anaretic) degree of Pisces as it moves toward its ingress into Aries. 
With respect to the Moon in Pisces, this is a very feminine and rather other-worldly Moon placement, made all the more so by the fact that it's in balsamic phase and by its conjunction to Neptune later in the day.
The Moon / Neptune conjunction in Pisces is loving, compassionate, creative and highly impressionable. It can increase psychic awareness and make you more susceptible to outside influences. It's mystical and ethereal, but can also be incredibly naive.
The Mercury / Saturn trine Saturn on Monday can see you getting a lot accomplished in the workplace. It's a good time to make plans and to assess progress that's already been made. This is an incredibly disciplined and productive aspect, so if you want to get something done now is the time to do it.
Mercury / Saturn is focused and rational. It's good for ironing out details and expressing yourself in a clear and concise way. It is also good for serious discussions: you can go a long ways toward clearing up uncertainties and getting everyone on the same page.
Remember that Mercury and Mars are in mutual reception (as are Venus and Jupiter) during this time. These mutual receptions act to strengthen the natural influences of the planets involved, uniting them together in collaboration.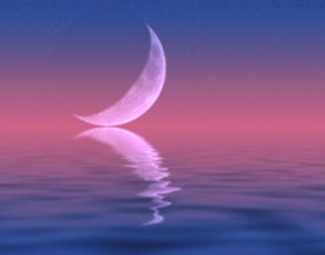 The New Moon on Wednesday takes place at 6° Taurus 27. This occurs at 12:16 pm (UT) or 8:16am EDT. The Sabian Symbol for this degree is: "The woman of Samaria comes to draw water from Jacob's well."
This symbol, according to Sabian Symbol expert Lynda Hill, speaks of "breaking down the barriers and cultural issues that divide people and accepting others for who they are, regardless of social structures and limitations."
It speaks of giving and receiving, feeling included, transcending preconceived notions regarding interpersonal differences, and gaining a richer understanding of what unites us all.
As New Moons always represent new beginnings and opportunities to start anew, this one — in Taurus — presents opportunities for us to think about our value systems, the things that we hold near and dear, which as most of us know by now are not always "things."
We can put good use to this energy by thinking about what is most meaningful for us, and what we can do to cultivate it during this time.
Mercury retrogrades back to conjunct Uranus on Friday. This is a recurrence of the same aspect that occurred (while Mercury was still direct) in March. This is high energy aspect — especially in Aries — that encourages us embrace our own unique contributions to the world and to stand up for what we believe in. It's bold and defiant. It can be radical and idiosyncratic. It's a mover and a shaker, a champion for the underdog and an advocate for personal freedom and independence.
As Uranus is the higher octave of Mercury, this transit brings flashes of insight and brilliance to the table. This is a time of tapping into your higher-consciousness. And you may be doing it without even realizing it. You might hear yourself speaking and wonder: "where did that come from?" Or hear something that you've heard hundreds of times before and realize that NOW it makes sense.
Mercury / Uranus in Aries is an incredibly powerful combination. It's progressive, innovative and pioneering, Don't waste it vegging out in front of the tv. Express your ideas, speak your truth, learn something new and push your mind to its limits.
Also on Friday. the Nodes retrograde back into Leo / Aquarius. for the first time in approximately 19 years. This shifts the collective focus from one of service to others to focus on self expression (Leo) and individuation (Aquarius).
Venus also moves back into Aries Friday. Venus is in detriment in Aries, as Aries is the sign opposite Venus' natural ruler, Libra. While there are said to be some disadvantages to having a planet in detriment — usually due to societal norms and expectations rather than any deficit in the archetype itself — there are some wonderful benefits as well.
Venus in Aries is able to put its heart on the line and go "all in" when it comes to love. It's ardent and passionate about matters of the heart and sees itself as a bit of a maverick. This is a great time to put yourself out there, without fear. It's a time for taking risks in love and for opening yourself up to new opportunities.
We end the week on Saturday with the asteroid Ceres moving into Gemini. Ceres in Gemini is good for sharing your thoughts, dreams, fears and emotions with others. It speaks of bonding through words and ideas. It's good for expressing your needs to those you care about and being receptive and supportive in kind.
That's it for this week, see you next week!
Here is this week's astro calendar; click on it to view it full-sized.

---
Weekly Astro Forecast —
Apr 23, 2017 – April 29, 2017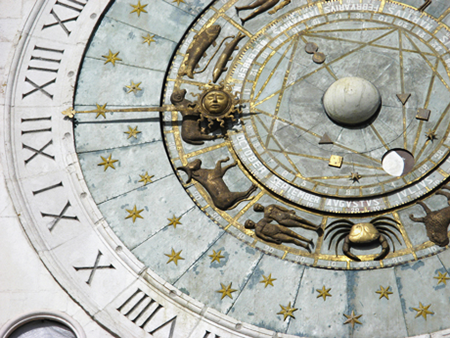 By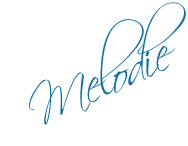 ---
Thinking about learning Astrology? I highly recommend Stephen Arroyo's Chart Interpretation Handbook and Demetra George's Astrology for Yourself.
Don't forget to check out more Weekly Astro Forecasts and our Monthly Horoscopes too!
Want to see where these transits are hitting your natal chart? Check out our Free Natal Chart Calculator.
You can also read more of my articles here.
Personal Consultations:
If you would like to schedule a session with me, there are two ways to go about it. You can either purchase time either per minute (via Click4Advisor) or in blocks of 10-, 30- or 60-minutes (via PayPal). If I'm not showing as available, or if you want to purchase blocks of time through PayPal, please feel free to email me:







Melodie 

$3.99 per minute

$3.99 per minute


New Clients:
First Paid Session Only!
3 Minutes Free!



Flat-rate sessions available in 10-, 30- or 60-minute increments: Choose from the menu below:

This forecast also appears on the Psychic Scoop website.