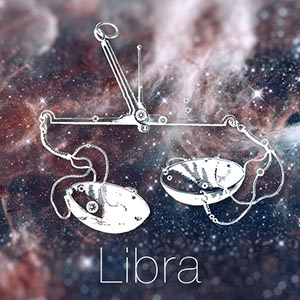 The month begins with a full Moon in Aries conjunct the asteroid, Chiron, the wounded healer archetype. This suggests some emotional healing is needed at this time for everyone, not just Aries or Libra people. Take advantage of this time to enjoy the Harvest Moon's rays and do some inner work on yourself.
The vibes this month are pretty similar to September's as Mars is retrograde and squaring Saturn and Pluto for almost the entire month of October but is moving away from the exact degrees. It's something, folks!
Pluto goes direct on October 4 and is therefore quite slow and powerful this month. This is transformational energy but it is also under stress from Saturn and Mars.
Jupiter moves forward to be very close to Pluto at the month's end while squaring Mars through most of the month as well. There is some hope, however, it may feel like it gets overridden by the demands of the other planets. You have to keep going, no matter what and work towards a positive outcome. This energy is moving forward now so even if it is a struggle, gains can be made.
And just the time these planets start to separate from each other, the little dude, Mercury, does its final retrograde dance of the year on October 14th at 11 degrees of Scorpio. Mercury is within the 5 degree orb of opposition to Uranus in Taurus, so there may be some shocking events, particularly about money and assets at this time.
Secrets can be exposed during a Mercury retrograde in Scorpio, too. Be careful when traveling at this time as there is a bit of uncertainty and chaos around while Mercury is changing directions. If your plans have to change, let them change.
Venus enters the sign of Virgo on the 2nd and that is her sign of debility. She gets fussy, picky, and not happy to compromise through the 28th. Remember the fairy tale, The Princess and the Pea, and you get the picture. Cut women some slack this month as they feel a deep sense of unease at this time.
Neptune remains retrograde in Pisces, getting to the 18th degree at the end of the month. More critical news about water and the oceans is revealed. People are confused about fact and fantasy but some interesting information comes out about social media's manipulation of your data and the facts. Double check your sources.
Read your Sun sign and Rising sign for best information.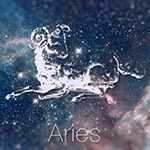 Aries — March 21-April 19:  Like last month, Mars is in your first house, giving you energy and drive but still some outside circumstances are slowing your progress. You might even be back at square one on a project at this time, so suck it up and start again. The full Moon on the 1st, 2nd, 28th and 29th are your power days.
---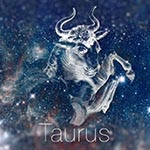 Taurus — April 20-May 20:  With Mars retrograde and the full Moon in your solar 12th house there is still some hidden insights to uncover about how you unconsciously sabotage your goals and plans. Use the energy of the full Moon to get some clarity about this. The 3rd, 4th, 5th and full Moon on the 31st offer positive energy for gains.
---
Gemini — May 21-June 21:  You are still in a bit of a quagmire of doubt about how to proceed with critical decisions involving finances, partner's debts or finances and long-term planning. Consulting an expert is still the best option for you to gain clarity. However, don't make any big decisions between 10/14 and 11/3 while Mercury is retrograde, delay if at all possible. Your best days are the 6th and 7th.
---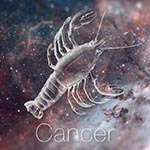 Cancer — June 22-July 23: It's still about public image, your profession, contracts, joint ventures, partnership issues and the balance of power for you. Hang in there but delay any contracts or big decisions while Mercury is retrograde from 10/14-11/3. This big stellium in Capricorn has been a long hard transit for you but you are nearing the end of it as both Jupiter and Saturn move into Aquarius at the year's end. Use the positive energy on the 8th, 9th and 10th for gains.
---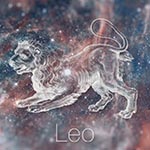 Leo — July 24-August 23: Venus leaves your sign (boohoo) on Oct 2 and enters Virgo and your solar 2nd house of values, assets and money. It might be time to reevaluate your investments and grab some gains this month prior to the 14th. Consult a professional about your plans and concerns and get a strategy together. Keep an eye on your health as the planets in Capricorn are still in your house of health. Remain calm and stay focused. The good vibes of the 11th and 12th will support you.
---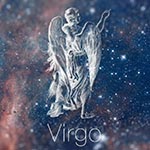 Virgo —  August 24-September 22:  With Venus entering your sign, you will feel more positive and hopeful as Venus moving through a rising or Sun sign, even if she is debilitated in that sign, lifts the spirits. It's a good time to get a new haircut or even a makeover to improve your appearance before the 14th when your ruling planet, Mercury, goes into retrograde motion. Schedule some downtime if you need it then, to take a long weekend away to remember how to have fun! Your best days are the 13th and 14th.
---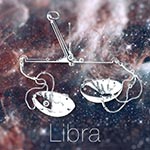 Libra — September 23-October 22:  The full Moon in Aries on the 1st with the Sun opposite it in Libra has you thinking about the balance of power in relationships. Libra's are good at compromise, however, they sometimes give too much away and feel dissatisfied because of it. It's a good time to review how you have been in the past and how you want it to play out in the future. The 15th and new Moon on the 16th are days to get your way.
---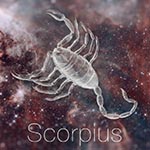 Scorpio — October 23-November 22:  With the full Moon on the first in your solar 6th house of health and habits, along with Mars also there, you would be wise to really commit to long term changes to your habits and physical regime. You want to be healthy and look good and that will require some revision through the end of the year. Use the positive energies of the 17th and 18th to assist you.
---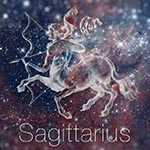 Sagittarius — November 23-December 20: The full Moon on the 1st happens in your solar 5th house of fun, creativity, passion and casual relationships. Maybe it's time to allow yourself a fling or flirtation at least. Keep it simple as the general aspects right now are difficult and why complicate your life too much when you are getting some positive momentum going. The 19th and 20th are days that favor you.
---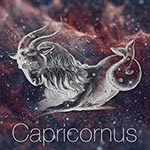 Capricorn — December 21-January 20: With the full Moon on the 1st happening in your solar 4th house of home, ancestors, family and roots, it might be time to take a trip to visit them. With Saturn, Jupiter and Pluto all direct in your sign after the 4th, you can get things going. Mercury, the planet of travel and communications, goes retrograde on the 14th, it may put a snafu in plans but sometimes that can work out great. The 21st and 22nd vibes favor you.
---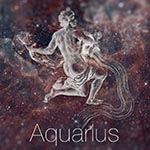 Aquarius — January 21-February 19: You still have the 3 big hitter planets (Jupiter, Saturn and Pluto) in Capricorn in your solar 12th house but after the 4th when Pluto goes direct, they will all be moving in forward motion and can start to unblock some stagnant situations. The full Moon on the 1st gives you new ideas and the vibes on the 23rd, 24th and 25th are positive for you.
---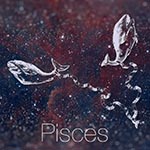 Pisces — February 20-March 20: The full Moon on the 1st is in your solar 2nd house of assets, money, and income streams so you can get something new going there if you like. However, watch your cash outflow as Mars is also there and can create expenses with cars and houses that you didn't anticipate. The 26th and 27th are your power days.
---
Namaste,

---
Personal Consultations:
---
I offer a number of personalized services, including natal and progressed charts as well as a personal lucky days report, an awesome way to make astrology work for you by allowing you to focus on your optimum timing, when the universe seems lined up to support your wishes and dreams.
The date, time, and location of your birth is all I need to provide you with insight into your important place in the grand scheme of life! For more information, or to schedule a session with me, feel free to email me or visit my website.

---
October 2020 Monthly Horoscopes
Be sure to check out this month's tarotscopes too!