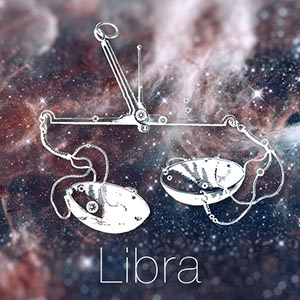 The month begins with six planets in retrograde motion. That's a lot folks, but the good news is that four of them will be going direct this month.
First, we have Pluto on October 6th going direct at 24° Capricorn 19′. That same day there will be a new Moon along with Sun and Mars, close to the Mercury retrograde for major Libra action. This is a very dynamic day so watch out for things that can trigger you into an anger situation as Mars in Libra is testy. Shift your response energy so you diffuse the situation.
Next, we have Saturn going direct on October 12th at 6° Aquarius 52′ and then Jupiter at 22° Aquarius and Mercury at 10° Libra will go direct on October 18th. Air signs get a boost from these planets with their transition from retrograde motion to direct.
Whew, what a relief that will be for any situation in your life that feels stagnant as progress is possible after this happens.
Venus enters Sagittarius on October 8th but will be close to the transiting south node for a few days so some things may not work out as you want them too. Wait a few days to make major aesthetic decisions or buy big ticket items.
Mars will be in Libra all month until the 31st when he enters his home sign of Scorpio and then his energy can be very decisive and powerful. The sign of Libra tends to make Mars more passive and sometimes less effective. Mars will also be combust the Sun for most of the month and therefore his energy is burnt up by the Sun's rays, also lessening his effectiveness.
Uranus continues its retrograde dance in Taurus from 14° back through 13°. Neptune is retrograde in Pisces from 21° back to 20°. These two planets are in a sextile relationship by sign so there's lots of energy available for inspiration and sudden breakthroughs in higher consciousness.
While the beginning of the month may be challenging, the energy shifts after the 19th and feels more supportive for positive outcomes.
Read your Sun sign and Rising sign for best information.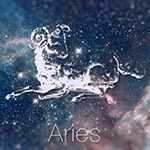 Aries — March 21-April 19:  With 3 planets transiting your solar 7th house, there are issues regarding partnerships and bonded relationships. It is a good month to listen and respond to what your partner is saying about the problems in your relationship. With Saturn and Jupiter in Aquarius making a trine to those planets in Libra, you can work out the difficulties with clear communication. Best days are the 18th, 19th and full Moon on the 20th.
---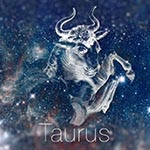 Taurus — April 20-May 20:  You have some health issues to address so if you didn't make some routine changes last month, you have another opportunity to get it together this month. It's time to pay attention to body changes and make the appropriate adjustments. Work and career get a boost with the direct motions of Saturn and Jupiter this month so expect some busy, busy times later in the month. Your stellar days are the 21st and 22nd.
---
Gemini — May 21-June 21:  This is a time for a lot of higher wisdom to come through as Saturn and Jupiter are stationing in your 9th house of higher knowledge while at the same time, Pluto is in your 8th house of occult knowledge. Pay attention to what messages come to you in interesting or unusual ways. The transiting nodes are also on your horizon so that can signify a change in identity or the beginning of a new relationship. Your best days are the 23rd, 24th and 25th.
---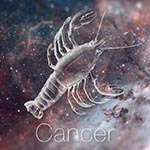 Cancer — June 22-July 23:  There are issues coming up around the family, ancestors and your foundation with three planets in your solar 4th house. It could also have something to do with a possible move or upcoming changes in your home. If a move depends on a contract being signed, wait until after the 19th to sign anything substantial with long term implications. Negotiations can be tricky right now so if you can deflect having them until after the 19th, do so. Your stellar days are the 26th and 27th.
---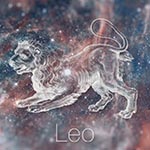 Leo — July 24-August 23:  This month has lots of energy regarding your partnerships, siblings, neighbors and communication matters in general. With Mercury retrograde in Libra until the 18th, you have to be very astute in what you say and how you say it. With Uranus retrograde and un-aspected in your solar 10th, there are some strange and unpredictable things happening in your professional life as well. You just have to go with the flow now and trust in a favorable outcome after a period of time. The days for you to shine are the 1st, 2nd, 28th, 29th and 30th.
---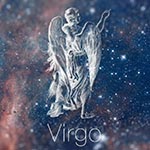 Virgo —  August 24-September 22:   With your ruling planet, Mercury, now in its last retrograde period of the year, you have some things to review and/or do over. Money matters and assets are in focus this month with three planets in your 2nd house. While this month may not be all fun and games, you will get some long-term benefits from performing your work tasks and duties with a sense of gratitude not resentment. Stellar days for you are the 3rd, 4th the AM hours of the 5th and the 31st.
---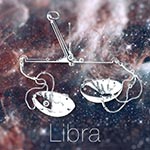 Libra — September 23-October 22:  With 3 planets in your solar 1st house, you are looking for some recognition as well as a little fun right now. With Saturn and Jupiter in your solar 5th house there is a need to express some creative aspects in your personality. It's quite possible for you to pick up where you left off in some project that never got completed. This is a great month for doing just that. Personal fulfillment is high on your agenda right now so go for it. Venus is making a trine aspect with Neptune so your muse is available for contact and inspiration. Best days for you are the PM hours of the 5th, the new Moon on the 6th and the AM hours of the 7th.
---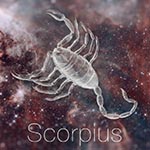 Scorpio — October 23-November 22:  Three planets, including Mars, are transiting your solar 12th house of the hidden, karma and surrender. It's probably best not to push too much this month and just go with the flow as there are things happening behind the scenes that are setting you up for more direct and conscious action in November. You don't know what you don't know. While this sounds a bit aimless, Venus is in your sign now and making a trine aspect to Neptune so creativity and inspiration are trying to make contact with you. Let them in. Best days for this are the PM hours of the 7th, the 8th and the 9th.
---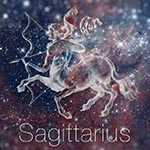 Sagittarius — November 23-December 20:  Friends and family are big themes for you this month as the air sign planets transit your 3rd and 11th houses. That, along with the transiting nodes crossing your chart's horizon indicate that big changes are coming for you and your identity beginning this month. Your ruling planet, Jupiter, goes into direct motion on the 18th thereby giving you the energy to make some important shift in your life. Summon the courage to make that change. Great days to do that are the 10th and 11th.
---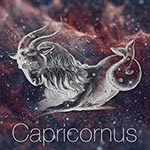 Capricorn — December 21-January 20:  With Saturn powerful now in the sign of Aquarius and in your solar 2nd house of assets you might be re-evaluating your relationship with money, spending habits and what you value. Something needs an adjustment for long term success and after Saturn goes direct on the 11th, you can proceed with your course correction. All Capricorns want to be successful, they just need a practical plan to follow. Ask an expert in money management if you feel you are getting too many opinions on what you should do. Your best days are the 12th and 13th.
---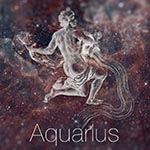 Aquarius — January 21-February 19:  Both Saturn and Jupiter are retrograde in your sign so it's been one foot on the gas and one on the brakes since May. Well, enough of that faltering action as both planets go into direct motion this month. That will feel like a real relief as you may feel like you've been adrift of any real direction or inspiration. With Jupiter making a trine aspect to the Mercury retrograde now, you might be contacted from people from the past to spur you on with new or renewed ideas. The 14th and 15th can be inspiring for you.
---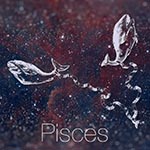 Pisces — February 20-March 20:  There is some behind the scenes action regarding your spouse's money, an inheritance or just a change up in investment strategies. But with Mercury retrograde as one of the planets moving through your solar 8th house, you might consider getting another opinion and waiting until after the 19th to make any big decisions. Jupiter also goes direct on the 18 and will be back in your sign next year so good news is on the horizon then. The transiting south node will be crossing your midheaven so there may be some interesting changes with your profession. Pay attention to the fine print now. Your stellar days are the 16thand 17th.
---
Namaste,

---
Personal Consultations:
---
I offer a number of personalized services, including natal and progressed charts as well as a personal lucky days report, an awesome way to make astrology work for you by allowing you to focus on your optimum timing, when the universe seems lined up to support your wishes and dreams.
The date, time, and location of your birth is all I need to provide you with insight into your important place in the grand scheme of life! For more information, or to schedule a session with me, feel free to email me or visit my website.

---
October 2021 Monthly Horoscopes
Be sure to check out this month's tarotscopes too!