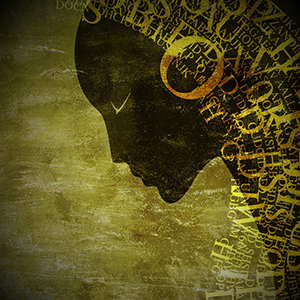 Happy Birthday Virgo! Here are some highlights for the month ahead:
Lunations: There will be a New Moon on September 5th at 13° Virgo. The Full Moon Lunar Eclipse will take place on September 19th at 26° Pisces.
Retrogrades:  Pluto is retrograde until September 20th when it turns stationary direct at 8° Capricorn. Chiron, Neptune and Uranus are all retrograde for the entire month.
Ingresses: Mercury enters Libra on September 9th; Venus enters Scorpio on September 11th; the Sun enters Libra on September 22nd; and Mercury enters Scorpio on September 29th.
Continue reading for complete scopes for each sign:

Relationships and communication look to be in the spotlight for you this month with Mercury (after the 10th) giving you an extra advantage in communication and Venus until the 12th adding extra weight (in a good way) to your love life. Take advantage of these 2 planets and use the gifts they give you to smooth over any rough patches you are having with your partner. Later in the month as Venus joins Saturn in Scorpio you may find you are just itching to go digging around to find out something that has been bothering you for a while. If you find yourself wanting to do this it may not be the answer you find that bothers you but the effect it has on you and how you react to it.
Moon in Aries September 20, 21

At various times this month Mercury (from 10th till 30th) and Venus (from 1st till 12th) will be in your area of work making this a good time to put your head down and get on with the job at hand. However, this month is not all about work for you it is also about relationships and how they are possibly holding you back from being who you are. Venus and Saturn are both in your relationship area this month… Saturn for the whole month and Venus from the 12th onwards. When Venus comes into contact with Saturn it has the effect of pulling your emotions inwards giving you the feeling that you cannot share what is in your heart and possibly making you a bit nervous of what the other person feels about you. This period doesn't last forever. However, while it does you may wish to explore your true feelings and question any areas that you are feeling a little nervous about.
Moon in Taurus September 22, 23, 24

Enjoy Venus in your area of creativity and play while you can because after the 12th this month may turn into being all about work, work and more work. Venus moves into your work area at that time to join Saturn (planet of hard work and wisdom). On the bright side you may find that you actually enjoy your job and want to get on with it. On an even brighter side someone at work may catch your eye and you find yourself involved in a workplace romance. With Jupiter in your twelfth house though you may wish to check this person out thoroughly and not rush into anything without knowing all the facts. You may find they hold secrets of the biggest kind and you don't want to get burned.
Moon in Gemini September 25, 26

What do they say about lucky in love? Well this month you may have the answer to that as Venus (after the 12th) comes into a favorable alignment with Jupiter currently in your sign. The effects of this are very positive. Venus planet of love and Jupiter planet of luck working alongside each other to give you a huge boost to your love life whilst at the same time making it all seem easy for you. Who could ask for more? Well from the 16th to the 22nd you may be asking for more or asking more of yourself in the form of do I really want this, is it right for me, am I happy and what can I do to change things. All, perhaps, hard questions but all with the power of Saturn backing you up to find the right answers.
Moon in Cancer September 1, 27, 28, 29

Mars is in your sign all this month no doubt giving you some extra energy and allowing you to get more done than you thought was possible. Around mid month it will be trining Uranus so be on the look out for life moving at a faster pace at this time and also make sure you don't trip yourself up over something minor that could come back to haunt you later. From the 8th to the 12th Saturn may cause you a few frustrations and it is best to just sit back and watch events take their course than trying to push forward with what you want and being frustrated when things don't go your way. This may not be an easy month for you but it sure will be an interesting one.
Moon in Leo September 2, 3, 4, 30

The sun is in your sign till the 23rd giving you some extra energy to be in your own skin and feel comfortable. Alongside this Mercury is in Virgo until the 10th. Mercury is your ruling planet so feels right at home in Virgo and also makes for a great time to do some thinking, planning and sorting through any type of communication you need to get on top of. The communication doesn't need to be by phone, computer, mail, etc it could also be just talking something through with another and coming up with options that suit you both. Your mind will be working sharply so don't let anything or anyone waylay you and get you off track to suit their purposes. A new moon in your sign on the 5th also helps with getting your thoughts in order and your life on track.
Moon in Virgo September 5, 6

Your ruling planet Venus is in your sign this month up until the 12th giving your love life that extra boost. Make sure that anything you want to change around your relationship is done while Venus is in your sign as it will be easier, smoother and give you a better outcome than if you wait for it to change signs after the 12th. Although, upon saying this you do have Mercury moving into your sign on the 10th which also bodes very well for communication and any talks you are thinking of initiating. Avoid the 18th to 24th for putting any plans into motion as Mercury squares Jupiter and you may find you have missed crucial detail in your plans or that things are not going as smoothly as you had thought they would.
Moon in Libra September 7, 8

It may be time for some deep thinking in relation to your "self" and what you want in your love life. Notice I used the word "self" and did not mention your partner. This is because it may be that this month especially around the week of the 17th to 25th you are not in the mood to think outside the box or entertain the idea of anyone else's feelings apart from your own. This is when Venus and Saturn come into conjunction with each other in your own sign. Venus is the planet of love and Saturn is the planet of wisdom… it is also the planet of hard lessons. So it's not hard to see that you may be doing a bit of self reflection on what you want and not the other person during this time. Make it count… and if you have any changes you think you need to make then come up with a plan to carry them out.
Moon in Scorpio September 9, 10, 11

Should be a nice month for you romantically speaking with Venus (after the 12th) and Saturn in an area of your chart that should see you pretty laid back and not bothering too much about anything. Great time for meditation or anything that gets you more in touch with your spirituality and if you have been thinking of joining a class in yoga, meditation, healing you may find that you meet some very interesting people there and perhaps one in particular who becomes part of your life romantically. The moon in your relationship area on the 25th, 26th finds you in a curious mood as Jupiter (your ruling planet) and Venus trine each other and put you in the mood for digging for the truth… and you know how that can turn out!
Moon in Sagittarius September 12, 13

This month with Pluto and Saturn in mutual reception will be hit off with Venus joining Saturn after the 12th perhaps making you a bit uneasy with your emotions and wanting to get to the bottom of something that has been bothering you in your relationship for quite a while. If this is the case you are best advised to approach this in a practical, systematic, unassuming way (yes all Capricorn traits so I'm sure you'll have not trouble with that). However, you may have trouble if you find out something you did not want to know especially about your love life. Take care with this around the 1st, 27th, 28th and 29th when the moon is in your relationship area and emotions are heightened for you along with Jupiter, a planet well known for blowing things out of the water at the most inopportune time!
Moon in Capricorn September 14, 15

Relationships take a center stage for you this month and possibly not for all the right reasons. Mars is travelling through this area of your chart this month and Mars means war if the energy is not handled correctly. Of course sometimes a good quarrel may be what is needed to clear the air between you and your partner but you also need to bear in mind that things could get out of hand with Mars in its current position. Take care from the 8th to the 12th when Saturn also weighs in on this combination from Mars and your sun sign with possibly frustrations and setbacks that I'm sure you don't need… let's face it who does… especially with the month you have in front of you.
Moon in Aquarius September 16, 17

Mercury is in your relationship area until the 10th giving you a chance to allow yourself to be heard within your relationship. Make this time count and bring to the table anything you want to talk through with your partner because the Sun (also in your relationship area) will be shining the light on your love life making this a great time to sort out anything that has been troubling you. For the most part Pisceans will be having a pretty good month as Venus (after the 12th), Jupiter, Saturn, Neptune along with the node and Lilith all come into alignment at various times during the month to form a trine to your sun sign. This is very good for sifting through your emotions and getting rid of anything that is not in your best interests emotionally.
Moon in Pisces September, 18, 19