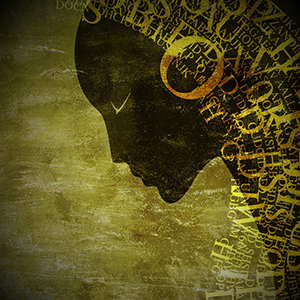 Happy Birthday Virgo! Here are highlights for the month ahead.
Lunations: Moon Phases for the entire month:
New Moon: This month's New Moon occurs on Sept 20th at 27° Virgo 27″
Full Moon: This month's Full Moon occurs Sept 6th  at 13° Pisces 53″
Retrogrades: Mercury turns direct on Sept 5th, Pluto turns direct on Sept 28th, Chiron, Neptune and Uranus are all retrograde for the month of September.
Ingresses: Mars enters Virgo on Sept 5th, Mercury moves back into Virgo on the 10th, Venus enters Virgo on the 20th, the Sun enters Libra on the 22nd, and Mercury enters Libra on the 30th.
Continue reading for complete scopes for each sign:

Aries — March 21-April 19: There's a lot happening for you around work this month with the Sun, Mercury, Venus and Mars all moving through this sector of your chart at various times throughout September. However, when it comes to work, not a lot beats Mars in your sixth house. Be prepared to get through a lot after the 6th. By the time the new moon hits on the 20th, also in Virgo, you should be seeing your hard efforts paying off. Moon in your relationship area on 21st and 22nd would be a good time to focus more on your partner, who by this point in time could be feeling a bit neglected.
Moon in Aries September 8, 9

Taurus — April 20-May 20: Interesting month for you as it may find you going from one extreme to the other, which is something you are usually not too keen on experiencing. Usually it's slow and steady that wins the race for you. The first week of September may bring with it some upheavals when it comes to your family and home life. This comes in the form of Mercury (turning direct) in close aspect to Mars. Arguments, friction or just clearing the air may all play a part for you this week. One thing is certain… it won't be boring. Moon in Scorpio 23rd, 24th and 25th is a time to make sure you know what is important to you.
Moon in Taurus September 10, 11

Gemini — May 21-June 21: The first week of September finds Mercury, your ruling planet, alongside Mars in your area of communication. This sounds just the way you like it as you are all about communication and making sure that things go smoothly in this area of your life. However, with Mercury, which is turning direct around the 6th, in close aspect to Mars and a full moon, it may be that the first week of this month is a week you could well do without. Don't open any important conversations as you are likely to come out worst for wear, with very little you can salvage from it. Moon in your love area on 25th, 26th and 27th sees you in a much better position to be heard and understood.
Moon in Gemini September 12, 13

Cancer — June 22-July 23: Communication is big for you this month with several planets moving through this area of your chart forcing you to confront something you have been wanting to say. Mercury comes out of retrograde and travels straight back into Virgo on the 11th. At this time Mars is also in your communication area and around mid month Mercury and Mars align with each other giving you a possible dose of rushing in and saying what you have been thinking before thinking through the consequences. Moon in your relationship area 1st, 2nd, 28th, 29th and 30th is a time to reconnect with your loved one and enjoy some peace and quiet.
Moon in Cancer September 14, 15, 16

Leo — July 24-August 23: Mars and Mercury (retrograde) are dangerously close together in your sign for the first week of the month. This means you may wish to give some thought to your words and how you use them. The same can be said of your thoughts. You will probably find your mind racing to keep up with these 2 planets side by side but it is not the time to take action. Luckily for you Venus is also in your sign till the 21st and this can help to dampen anything that gets too out of hand for you during the first week. Moon in your love area 3rd, 4th and 5th only serves to remind you to not go overboard when it comes to deep conversations.
Moon in Leo September 16, 17, 18

Virgo —  August 24-September 22: September is a very busy month for Virgo with quite a few planets in your sign. Firstly, Mercury is still in retrograde for the first few days and in close proximity to Mars. As this occurs in an area of your chart which can cause confusion then it is not a good time to act impulsively as you may not be seeing things too clearly. Later in the month you have Mercury, Venus and Mars in your sign which means not only will you get through quite a lot of work but you will be happy to do so. Moon in your relationship area 6th and 7th occurs just as the Mercury, Mars aspects to your chart are at their peak. No emotional decisions for you at this time.
Moon in Virgo September 18, 19, 20 (Full)

Libra — September 23-October 22: At various times this month you may be excused for thinking your life has gone from one extreme to another. One minute you are happy and know exactly what you want, friendships are smooth, social life is strong. The next minute, compliments of Mercury and Mars you decide it is best if you spend time on your own as you cannot be bothered doing much else. Your saving grace this month is Venus. No matter which area of your chart she is in she will be granting you the benefit of her charm and grace. Moon in your love area 8th and 9th occurs just after Mercury turns direct and not the right time to bring up problems with your partner.
Moon in Libra September 21, 22

Scorpio — October 23-November 22: September is the last full month of Jupiter in an area of your chart that may have had you feeling a bit drained at times. On the bright side this has been great for inner reflection and growth. With this in mind, most of September will be about friends and friendships for you. It may be you strengthen some and let go of others. Be careful you don't do anything rash when it comes to letting go of a friendship because with Jupiter's placement within your chart you may not be seeing things for what they are. Moon in your love area 10th and 11th finds you in a contemplative mood.
Moon in Scorpio September 23, 24, 25

Sagittarius — November 23-December 20: With Saturn having turned direct in your sign you should be feeling relief as life moves in the right direction again. Only problem is a few squares formed to your sign from Mercury, Venus and Mars in Virgo. Of course, Venus is still in a position to grant your love life favours up until the 21st so use this time wisely. The first few days of September may have a few surprises in store for you as Mercury, Mars and Uranus come together to form a grand trine to your Sun sign. Moon in your love area 12th and 13th is a time to take care of any problems in your relationship.
Moon in Sagittarius September 25, 26, 27

Capricorn — December 21-January 20: This is a month where you will no doubt get a lot done compliments of Mars in beneficial aspect to your sign from the 6th. When it comes to your love life Venus can make for some intense times during September where, for the first part of the month, it is in a position to bring out secrets that need to be dealt with, whereas after this you are in a much lighter mood. Moon in your love area 14th, 15th and 16th occurs just as Mercury and Mars come into close contact with each other. This is not the time to open any discussions with your partner as they may turn into an argument.
Moon in Capricorn September 1, 2, 28, 29, 30

Aquarius — January 21-February 19:
If you've had some problems lately then the first week of September is not the time to be dealing with them. Mercury retrograde and Mars are in close alignment in your love and relationship area which means you need to keep the status quo and not allow anything to become unbalanced. Venus is in your love area until the 21st, at which time the Sun will also trine your sign which should lighten your mood. Moon in your relationship area 16th, 17th and 18th is a time to sit back and consolidate your experiences of the last few weeks in an effort to learn what you can from them.
Moon in Aquarius September 3, 4, 5
Pisces — February 20-March 20:
At various times during this month your love life is lit up with both Venus, planet of love and Mars, planet of passion. Of course you've had to deal with a Mercury retrograde to get to this point in time, where you can finally get your relationship on track. Just don't go rushing into do so. Last half of the month you are in a strong position on many levels to come out on top. This is especially true around the 18th, 19th and 20th when the moon is also in your love area which occurs just before Venus arrives there bringing with her a fresh look at your relationship.
Moon in Pisces September 6 (New), 7
---
Be sure to check out this month's tarotscopes too!
September 2017 Monthly Horoscopes
by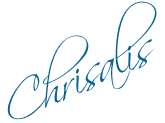 Personal Consultations:
If you would like to schedule a session with me, there are two ways to go about it. You can either purchase time either per minute (via Click4Advisor) or in blocks of 10-, 30- or 60-minutes (via PayPal). If I'm not showing as available, or if you want to purchase blocks of time through PayPal, please feel free to email me:




"




Chrisalis




$3.99 per minute








New Clients:
First Paid Session Only!
3 Minutes Free!



Flat-rate sessions available in 10-, 30- or 60-minute increments: Choose from the menu below: