Here is the Ask the Astrologers Weekly Astro Forecast for the week of Sep 10, 2017 – Sep 16, 2017:
We start this week on Sunday with the Moon — still Full — in Taurus. This is a great placement for the Moon, as it is exalted in Taurus. meaning that it's a revered placement. An exalted planet or luminary is said to express its clearest and purest essence in that sign, in this case it's the calm, gentle, fertile sign of Taurus.
This archetype is all about building, cultivating and developing, so keep in mind there is work to be done. In this case it may be more about rebuilding and redeveloping, at least in some parts of the world.
Mercury is also at last degree of Leo (in mutual reception with the Sun) before it moves back into Virgo for the second time in less that two weeks. The 29th degree of any sign is a critical degree (called an "anaretic degree") and is said to intensify the nature of the sign it's in — which in this case is fiery, dynamic Leo.
With both Mercury and Mars having just crossed the degree of last month's eclipse, it's no wonder the shadow sides of these two planetary energies have been taking center stage in the news. But Mercury both rules and is exalted in Virgo, which will hopefully start to bring back some order to the world.
On Monday, the asteroid Pallas turns retrograde in Taurus. As Pallas was named for the goddess associated with truth, wisdom, and awareness, its turning retrograde may see some of us putting certain views to the test, or re-assessing some of our outdated ideas and attitudes.
Pallas transits can manifest as wake-up calls. They can force us to face the facts and accept evidence as truth, even when it is contrary to long-held views. The retrograde prompts us to revisit and restructure out belief systems, which may mean letting go of ideas that we once held to be so certain.
The Moon in Gemini squares both Mercury and Mars in the early morning hours of Tuesday. This transit can manifest as an increase in annoyance and irritability. It can be a small disagreement that erupts into harsh words or accusations. It can also make you briefly accident prone so pay attention to what you are doing and where you are going during this time.
Remember that lunar transits are fleeting and can pass by relatively unnoticed. They are generally tied to emotional responses than actual events, so keep this in mind as you're dealing with your own (or other people's) changing moods.
On Wednesday, we have a nice Saturn / Venus trine in fire signs (Leo and Sagittarius, respectfully. This aspect normally describes a need for careful consideration of what you value and where you stand in your relationships. But because these planets are in fire signs, you may feel the need to take action.
It's a good time to sit down and have a heart to heart talk with a loved one. You may be able to clear away whatever has been stagnant in your relationship and come up with some manageable goals. This transit brings depth and wisdom to your thinking, especially regarding matters of the heart.
On Thursday the Sun squares Saturn. This can be a somewhat sobering transit that sees you not wanting to venture far from home. It can leave you feeling melancholy, but only if you let it. You may not feel like socializing much, but there's also a nice Venus transit — Venus conjunct the North Node — on that day.
This aspect can bring new people into your life who feel familiar and who can be instrumental to your evolutional process. This aspect is karmic in nature, meaning that the people you meet during this time are here to propel you toward your destiny — and vice versa.
Your actions and interactions can have far reaching repercussions so make sure you treat the people you meet during this time (and all times) with dignity and respect.
Venus makes another favorable aspect on Friday: a sextile to Jupiter. This is one of the most peaceful and pleasant transits we could hope for. And while Venus and Jupiter are both debilitated by sign, the sextile brings them to a consensus and begs the question "why can't we just all get along?"
It's a sweet, sensitive, gentle, lovely transit that can throw you into sugar overload. It brings the two benefic planets together in a harmonious aspect, which can make everyone feel included as it smooths over misunderstandings, disappointments and hurt feelings.
We end the week on Saturday with a somewhat loose Moon / Jupiter / Uranus t-square and a Mercury / Mars conjunction. Emotions are high, as are impatience and impulsivity. You want to think before you speak, especially if speaking turns into lashing out at others. Remember that this transit is fleeting and will pass in a matter of days, so think about what might be said that you won't be able to take back later.
Mercury and Mars coming together in Virgo can manifest as nit-picky and hyper-critical. It can also be somewhat careless or reckless. This is another accident-prone transit which can be minor (small cuts, burns, bruises, etc.) or major (automobile accidents, fires and physical violence). Do what you can to release any tension in the safety of your home — or gym — so that it doesn't come at you from the outside.
That's it for this week. See you next week!
Here is this week's astro calendar; click on it to view it full-sized.

---
Weekly Astro Forecast —
Sep 10, 2017 – Sep 16, 2017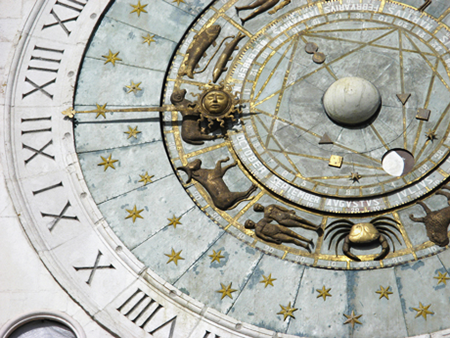 By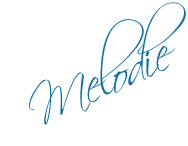 ---
Thinking about learning Astrology? I highly recommend Stephen Arroyo's Chart Interpretation Handbook and Demetra George's Astrology for Yourself.
Don't forget to check out more Weekly Astro Forecasts and our Monthly Horoscopes too!
Want to see where these transits are hitting your natal chart? Check out our Free Natal Chart Calculator.
You can also read more of my articles here.
Personal Consultations:
If you would like to schedule a session with me, there are two ways to go about it. You can either purchase time either per minute (via Click4Advisor) or in blocks of 10-, 30- or 60-minutes (via PayPal). If I'm not showing as available, or if you want to purchase blocks of time through PayPal, please feel free to email me:







Melodie 

$3.99 per minute

$3.99 per minute


New Clients:
First Paid Session Only!
3 Minutes Free!



Flat-rate sessions available in 10-, 30- or 60-minute increments: Choose from the menu below:

This forecast also appears on the Psychic Scoop website.