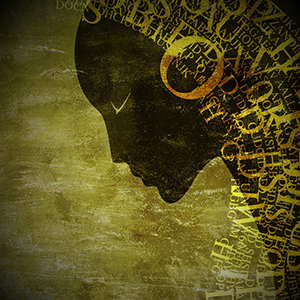 Happy Birthday Virgo! Here are highlights for the month ahead.
Lunations: Moon Phases for the entire month:
New Moon: This month's New Moon — occurs on September 9th at 17° Virgo 00.
Full Moon: The Full Moon occurs on September 25th at 1° Aries 59.
Retrogrades: Saturn goes direct on September 6th. Chiron, Neptune, Uranus and Pluto are all retrograde for the month of September.
Ingresses: Mercury enters Virgo on Sept 6th; Venus moves into Scorpio on Sept 9th, Mars enters Aquarius Sept 11th; Mercury enters Libra Sept 22nd, and Chiron retrogrades back into Pisces on the 26th.
Continue reading for complete scopes for each sign:

Aries — March 21-April 19: Venus is in your love area up until the 10th. Use this time to enjoy yourself with your partner and make up for any issues that may have arisen in the last few months compliments of mars retrograde. As Mars works it's way through the degrees it travelled through in retrograde you have the opportunity to see where you may have made mistakes and correct them. Mercury is in your work area from the 7th to 23rd. This also coincides with Saturn turning direct so you may find yourself focussed very much on work this month. After the 23rd Mercury is in your love area allowing you to enjoy great communication with your partner. Moon in your love area 11th and 12th occurs as several planets are in the process of changing signs. Best keep a low profile during those dates.
Moon in Aries September 24, 25 (Full), 26

Taurus — April 20-May 20: Solutions to your love life may come with the compliments of Venus in this area of your chart after the 10th. This year Venus will retrograde, although this happens in October, bringing with it the opportunity to heal any old wounds in your love life. Given that you already have Jupiter in your love area then your love life looks to be about to pick up remarkably well. You are also thinking outside the box right now with Uranus in your sign and answers can come to you in a flash. Uranus is also trining Saturn and as both are in earth signs then there is the ability for you to find solutions and put the practical steps in place to reach your goals. Moon in your love area 13th and 14th is a great time for communication with your partner as Mercury also trines your sign at this time.
Moon in Taurus September 1, 2, 27, 28, 29

Gemini — May 21-June 21: From the 7th till the 23rd Mercury, your ruling planet, is in a great position to help you with communications. You should be feeling right on top of this with all cylinders firing when it comes to your thought processes. After the 12th, Mars will also be giving you a boost to your energy levels, although it is not the time for taking any risks. Venus will allow you to find romance during the first week as it trines your sign. Make sure you use the most of this energy because after the 10th you may be more inclined to turn your attention to work, thereby possibly making your partner feel left out. Moon in your love area 15th, 16th and 17th is a great time for talking things through with your partner.
Moon in Gemini September 3, 4, 30

Cancer — June 22-July 23: The good news is Mars is now out of retrograde, which means things should start clearing up for you, especially when it comes to your love life. The bad news is Mars needs to clear those pesky degrees through your relationship area to really put you in the clear. This happens on the 12th, just as Venus moves into a smooth aspect to your sign. As an added bonus, on the 7th, Mercury will be in a strong position to help with any communication problems, giving you an all round great month for September. Moon in your love area 18th and 19th is a good time for some practical solutions to your relationship as Saturn is also in a position at that time to move things forward.
Moon in Cancer September 5, 6

Leo — July 24-August 23: Mercury is in your sign for the first week of September. This gives you a head start on communications and is a great time to tackle any paperwork you have been putting off. Given that Mercury was retrograde in your sign last month then you may have a bit of catching up to do. Venus will be sextiling your sign until the 10th allowing relationships to run smoothly. However, you are not quite out of the woods from the last few months of Mars retrograde in your love area. Mars moves back into this area of your chart, albeit this time in a more amenable direction, from the 12th onwards. This can give you a chance to put past wrongs to right with your partner. Moon in your love area 20th, 21st and 22nd occurs just as the Sun moves into your communication area. Use it well.
Moon in Leo September 7, 8

Virgo —  August 24-September 22: Your ruling planet, Mercury, is in your sign this month from 7th to 23rd. This will allow you to get on top of any communication difficulties you have been experiencing whilst at the same time allow you to enjoy the sextile from Venus. Good time to speak to your partner of any problems you've been having and also to think on what you really want in your relationship. Both Saturn and Uranus are forming a trine to your sign which should give you the ability to think outside the box whilst at the same time put your plans into action. This month starts with you thinking about security in your life. It ends with you knowing the answers to what you really need and want. Moon in your love area 23rd and 24th is also a good time to look at the stability of your relationship.
Moon in Virgo September 9 (New), 10

Libra — September 23-October 22: Your ruling planet, Venus, is in your sign until the 10th which should make your love life pretty smooth. You might wish to keep an eye on your relationship during this week because Venus will soon retrograde. Whilst this does not happen in your sign just yet it will occur in an area of your chart which means you need more security. You may have missed a lot of the negative effects of Mars retrograde, however the first half of September finds Mars squaring your sign so you need to tread carefully during this time and have a bit more patience than usual. Moon in your love area 24th, 25th and 26th gives you the opportunity to really shine the light on what you want in love.
Moon in Libra September 11, 12

Scorpio — October 23-November 22: Great news for you this month as Venus moves in to your sign on the 10th, which is the beginning of a long transit by the planet of love blessing you with a lot of luck when it comes to your relationship. Keep an eye on what is around for you in your love life in September because October is sure to intensify things for you as Venus turns retrograde. Now this is a retrograde that you should embrace with both arms wide open. Mercury moves into an area of your chart from the 7th to the 23rd allowing for friendships to blossom. After the 23rd there's Mercury is in an area of your chart which is good for meditation and artistic pursuits. Moon in your love area 1st, 2nd, 27th, 28th and 29th gives you plenty of time to enjoy with your partner.
Moon in Scorpio September 13, 14

Sagittarius — November 23-December 20: Things may be about to get a bit crazy for you again when it comes to communication as Mars travels over the degrees it first retrograded. Be aware of this after the 12th and don't rely on it being a smooth ride. Venus will enter an area of your chart after the 10th which can put you in touch with your emotions or cause a whole heap of pandemonium. You need to be clear in what you want when it comes to your love life at this time so the Universe can deliver on those wishes. Think positively and make sure you have set up the best possible circumstances for this to happen. With Saturn turning direct in an area of your chart that needs security from the 6th then you should have no problem in feeling more certain of your next steps. Moon in your love area 3rd, 4th and 30th is great for your relationship.
Moon in Sagittarius September 15, 16, 17

Capricorn — December 21-January 20: Saturn turns direct in your sign at the end of the first week of September. Shortly thereafter Mars will totally leave your sign and take with it a lot of the frustrations of the past two months during its retrograde. What does this mean for you? It means you can finally get on with anything that you've been putting off and know that what you want is now within reach. No more hanging around, waiting to see what happens next. Your future is in your hands. From the 7th to the 23rd Mercury will be in a great position to allow you to communicate smoothly and get your point across. Moon in your love area 5th and 6th should find you with the capacity to free up your emotions and possibly take a big leap forward when it comes to a relationship.
Moon in Capricorn September 18, 19

Aquarius — January 21-February 19: The month starts out with communication high on your list of priorities and for good reason. Last month Mercury retrograded in the love area of your chart. For the first week of September Mercury is direct in your love area giving you the chance to smooth over any misunderstandings. Try to do this during the first week though as Mars, from the 12th, will also be moving across the degrees of your sign it first retrograded. From the 10th Venus will be giving a boost to your love life in the form of some freedom loving fun. Great time to go on a holiday, even better if it involves a bit of risk taking. Moon in your love area 7th and 8th is a time when you should be feeling the effects of change around you.
Moon in Aquarius September 20, 21, 22
Pisces — February 20-March 20: There's a new moon in your love area on the 9th. New moons mean new beginnings and hopefully this moon will blow away some of the debris of the past few months involving Mars retrograde in an area of your chart not exactly known for clarity. Given that Mars is now direct it shouldn't be much of a problem for you but forewarned is forearmed so don't go taking too many risks from the 12th onwards as Mars moves back into this area of your chart at that time. Venus will join Jupiter from the 10th onwards to put a new spring in your step when it comes to wanting to rush into relationships. It may be best to wait till next month before you settle into anything too serious though. Moon in your love area 9th and 10th allows for new beginnings.
Moon in Pisces September 23, 24
---
Be sure to check out this month's tarotscopes too!
September 2018 Monthly Horoscopes
by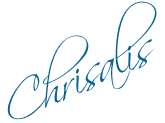 ---
Personal Consultations:
---
Hope you enjoyed your monthly horoscope. For a live psychic reading or astrological consultation, please feel free to email me at chrisalisreadings@hotmail.com.




"




Chrisalis




$3.99 per minute








New Clients:
First Paid Session Only!
3 Minutes Free!



Flat-rate sessions available in 10-, 30- or 60-minute increments: Choose from the menu below: