Here is the Ask the Astrologers Weekly Astro Forecast for the week of Aug 27, 2018 – Sep 2, 2018:
We start this week with Mars going stationary direct on Monday, at its exact degree of exaltation (28 Capricorn). Mars has been retrograde for the last two months, and while it's much more comfortable moving forward than it is moving backwards, it will take until October 9th to cross its shadow point. 
Mars turning direct can see you moving forward again too. As in making plans for your future rather than perseverating over mistakes in your past. Or initiating new projects rather than trying to breathe life into those that didn't quite work the first time. It's good for taking charge of your goals — especially with Mars in Capricorn.
If you know which house Mars rules in your natal chart, you can look to see if this is an area you've been struggling with for the last couple months. It might be an area you couldn't seem to get ahead in, or perhaps you felt you were taking one step forward and two steps back. You also want to look at which house Mars is transiting through for you now. There are areas you can expect to start making progress in — and gaining momentum in — again.
Also on Monday, Mercury inconjuncts Neptune. This aspect can see you wasting time on meaningless distractions or getting confused by what should be simple directions. One of the more difficult aspects of this transit is its propensity for getting wires crossed, which can lead to misunderstandings or miscommunications.
Be careful too that you don't misread people, as in placing your trust in the wrong ones or expecting more from them than they can deliver. Don't buy into everything you read or hear during this time: if it seems too good to be true it probably is, By the same token you don't want to let your imagination run away with you and start making assumptions about people that are undeserved.
Mercury squares Jupiter on Tuesday. This is a recurrence of an earlier transit (on August 11th) when Mercury was retrograde and Jupiter had just turned direct.  The potential for overdoing things — as in over-committing, over-indulging and over-extending yourself — is strong. Mercury and Jupiter are natural polarities, and when they're at at odds with one another, they can emphasize the more challenging aspects of their individual archetypes.
With these two planets (which rule opposing signs) in hard aspect to one another, the potential for them to be at war is indicated. Here we have Mercury — the planet associated with communications and ideas — in a stressful aspect to Jupiter — the planet associated with extravagance and grandiosity. This can manifest as a tendency to promise more than you can deliver or bite off more than you can chew.
Moving ahead to Thursday, we have still another Mercury transit, this one an inconjunct to Pluto. This aspect can make it a little harder to keep intrusive thoughts at bay. This also goes for the people in your life, who may seem defensive, obsessive or paranoid during this time. Mercury / Pluto is excellent for ferreting out hidden information, but it can also make you inordinately suspicious or skeptical.
It can also manifest as inconvenient or uncomfortable discussions. Feeling like you're being put on the spot or forced to answer questions you're not prepared to answer. It can make it difficult to know when to trust your perceptions. It can increase suspicion and paranoia and have you seeing things that just aren't there. This is not the time to try to back someone into a corner with suspicions or accusations, as they are likely to be skewed by your own misconceptions.
Fortunately, with Mercury in mutual reception with the Sun (as well as trining the Aries Moon) you should be able to mitigate some of the more uncomfortable aspects of this transit. With the Sun in analytical Virgo and Mercury in honorable Leo, your best bet is to focus on getting to the truth, and putting your conspiracy theories aside.
While the rest of the week is relatively calm as far as exact transits go, that doesn't mean nothing is happening. Five planets are still retrograde. Mars is still out of bounds. Venus, Mars, Saturn, Pluto and Neptune are all still dignified by sign. And next week should more than make up for it, with a New Moon in Virgo, a planet changing direction, and two planets changing signs.
That's it for this week; see you next week!
---
Here is this week's astro calendar; click on it to view it full-sized.

---
Weekly Astro Forecast —
Aug 27, 2018 – Sep 2, 2018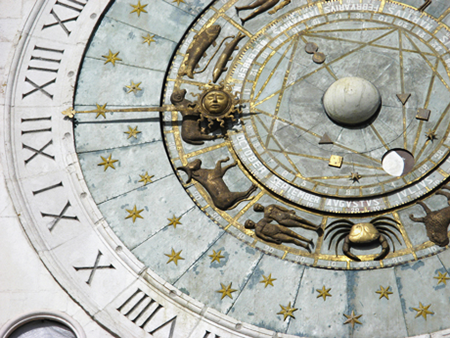 By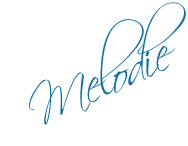 ---
Thinking about learning Astrology? I highly recommend Stephen Arroyo's Chart Interpretation Handbook and Demetra George's Astrology for Yourself.
Don't forget to check out more Weekly Astro Forecasts and our Monthly Horoscopes too!
Want to see where these transits are hitting your natal chart? Check out our Free Natal Chart Calculator.
You can also read more of my articles here.
Personal Consultations:
If you would like to schedule a session with me, there are two ways to go about it. You can either purchase time either per minute (via Click4Advisor) or in blocks of 10-, 30- or 60-minutes (via PayPal). If I'm not showing as available, or if you want to purchase blocks of time through PayPal, please feel free to email me:







Melodie 

$3.99 per minute

$3.99 per minute


New Clients:
First Paid Session Only!
3 Minutes Free!



Flat-rate sessions available in 10-, 30- or 60-minute increments: Choose from the menu below:

This forecast also appears on the Psychic Scoop website.