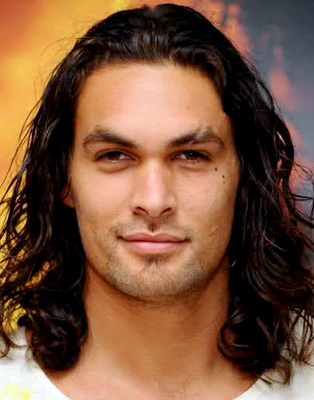 Venus enters Leo on August 12, 2014 at UT 07:23 UT (3:23 am EDT). Venus is the "love" planet, representing how you give and receive love and affection, as well as what you find aesthetically appealing.
Venus also rules "money" as in earning potential and income, as in how you handle money, what you spend it on, and whether you're attracting it to you or seeing it run through your fingers like water.
By transit, Venus brings emphasis to these areas of your life — for better or worse, depending on the sign, house placement and relationship the transit forms to planets in your natal chart.
In general Venus transits are favorable. They're sociable, cooperative and harmonious. They can bring in a new romantic interest or reignite a spark with someone you already have history with.
They can also bring in money. These are usually not major windfalls; they're more along the lines of unexpected financial gains, gifts from loved ones or money "saved" through fortuitous shopping. Speaking of shopping Venus transits correlate to a desire to spend money too.
When you add Leo to the mix, these things take on a more dramatic or extravagant flair. Venus in Leo can be very generous — with both its affection and its resources.
It's also known for standing out in a crowd. When you combine the Leonine penchant for drama and flair with the Venus relationship to art, beauty and fashion, is it any wonder that some of the most beautiful women (and men) in the world were born with this signature? Like Salma Hayek, Madeline Stowe, Taye Diggs, Gina Lollobrigida, Elsa Pataky, Justin Theroux, Ali Landry, John Stamos, Stephanie Seymour and Daniel Dae Kim. 
Leo is ruled by the Sun. As such, there are those Venus in Leo folk for whom the world just seems to revolve around.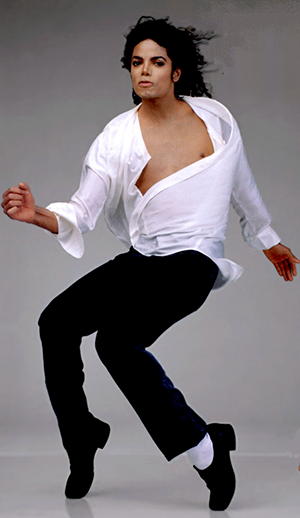 They're entertainers, like Tai Babilonia, David Copperfield and P. T. Barnum.
They're comedians, like Louis C.K., Gilda Radner, Jeff Foxworthy, Phil Hartman, Ruth Buzzi, Richard Belzer, Bob Newhart, Nell Carter, Jason Alexander, Julie Kavner, Freddie Prinze, Molly Shannon, Joe Piscopo and Marty Feldman.
They're actors, like Geoffrey Rush, Amy Adams, Michelle Williams, Sylvester Stallone, Jennifer Lawrence, Hugh Laurie, Clive Owen, Lauren Bacall, Jeremy Irons and Shelley Duvall.
They are musicians, like Michael Jackson, Madonna, Patsy Cline, Whitney Houston, Van Morrison, Belinda Carlisle, Jose Feliciano, Fiona Apple, Shirley Manson, Faith Hill, Michael Buble, KT Tunstall and Rufus Wainwright.
They are fashion designers, like Yves Saint Laurent, Coco Chanel, Pierre Cardin and Donna Karan.
There are the Venus in Leo natives who possess such a natural "Star Quality" that they were literally plucked from obscurity and went on to become overnight sensations. Like Pamela Anderson, Carole Lombard and Janet Leigh.
And there are those Venus in Leo natives — who like the majestic lion for which they are named —  are known for their fabulous manes (or their weird, quirky and idiosyncratic "do's"). People like Amy Winehouse, Andy Warhol, Tori Amos, Jason Momoa and Phyllis Diller.
As the polarity point for Aquarius, there are those Venus in Leo natives who express their own unique flair. Those who march to the beat of their own drum and pave the way for other eccentric characters. Like Andy Warhol, Tim Burton, Truman Capote
When it comes to romance, Venus in Leo people go all out. They wear their hearts on their sleeves and love to pamper their loved ones with unique and extravagant gifts. They like to make their loved ones feel special (and appreciate the same themselves. Don't you dare forget a Venus in Leo's birthday or anniversary or you'll never hear the end of it.) In their defense though, they'll never forget yours either.
Venus in Leo people are in love with love. As Leo is the natural ruler of the 5th house — the astrological "romance" sector" — romance is what motivates them on a day to day basis. That and creativity, spontaneity, playfulness and self-expression.
They're known for being loyal and expect the same from their partners. A Venus in Leo lover will (almost) always have your back, as long as that sentiment is returned.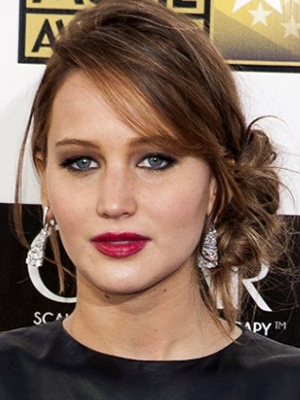 Venus in Leo people see themselves as kids at heart. They generally love children — even other people's — and if they don't have some of their own it's either not by choice or the Venus / Moon or 5th house ruler is afflicted (which can also relate to the "not by choice" circumstance).
While they're playful and spontaneous, they do pay attention to how their actions are perceived by others. They'd don't allow themselves to engage in any behavior that could come back to haunt them later. They can laugh at themselves to an extent. They just don't want to be the butt of someone else's joke.
Depending on other factors in the natal chart — particularly the Sun as the natural dispositor of Leo — they can be somewhat overbearing. The shadow side of Leo — which can manifest as egotism, self-importance, arrogance and conceit – when filtered through the Venus archetype can come across as domineering and abrasive. It's not always a pretty sight.
But the upside of Leo — all of the more evolved and positive characteristics: like warmth, generosity, loyalty, affection and praise for others — shine so brightly through the Venus archetype that it draws others to it bees to honey.
Venus never travels more than 47 ° from the Sun, or more than two signs away. Each combination emphasizes a different dynamic, even while they all share the same Venus signature. For example, the Sun in a masculine or positive sign (Gemini, Leo or Libra) will express that Venus in Leo energy in a more assertive and direct manner. Venus in a receptive, negative sign (Cancer or Virgo) will express that Venus in Leo energy in a softer, gentler and more passive manner.
Here are some examples:
Gemini Sun / Leo Venus: Nicole Kidman, Leelee Sobieski, Edward Snowden, Kathleen Turner, Malcolm McDowell, Richard Thomas,
Cancer Sun/ Leo Venus: Lindsay Lohan, George W. Bush, Benedict Cumberbatch, Geraldo Rivera, Vincent d'Onofrio, Tom Cruise
Leo Sun / Leo Venus: Daniel Radcliffe, Monica Lewinsky, George Hamilton, Kristin Chenoweth, Billy Bob Thornton, Sam Elliott
Virgo Sun/ Leo Venus: Greta Garbo, Jason Sudeikis, Barbara Eden, Angie Everhart, Harry Connick Jr.,James Gandolfini
Libra Sun/ Leo Venus: Gwyneth Paltrow, Dita von Teese, Jesse Eisenberg, Olivia Newton-John, Jimmy Carter, Scott Baio, Mira Sorvino
Venus in Leo natives can be proud — sometimes to their detriment. This is the "cut off your nose to spite your face" dynamic which comes from too much pride and too little forgiveness. It's all about saving face though. A Venus in Leo person will warm right back up to someone who's hurt them if the opening is wide enough.
Venus in Leo people are said to crave attention. This is true to as long as it's positive and that it presents them in a favorable light. They're also quite willing to give credit where credit is due and are quick to heap praise onto others.
If you're involved with a Venus in Leo native — or are interested in one romantically — know that they may sulk if they feel taken for granted or marginalized in any way. They have a lot of integrity and dignity and don't want to see that compromised in any way.
They're drawn to people who will appreciate and respect them — respect is big for Venus in Leo natives. They can roar like a lion when they don't feel appreciated, and purr like a kitten when they do. They want to be seen as special and are motivated by love, romance, affection and admiration. If you are in love with a Venus in Leo individual, or if you were born with this placement, consider yourself lucky indeed.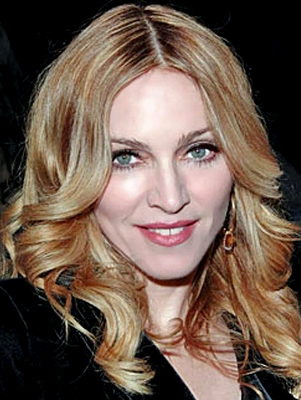 Here are some other famous people with Venus in Leo: 
Regis Philbin, Tom Hardy, Evangeline Lilly, Zoe Saldana, Ross Perot, James Orwell, Kimberly Stewart, Giuliana Rancic, Selena Gomez, Peter Gallagher, Linda Hamilton, Valerie Harper, Virginia Madsen, Paula Abdul, Isaac Hayes, Robin Quivers, John Dillinger, Mother Teresa, Eliot Spitzer, Chris O'Donnell, Drew Pinsky, Bert Convy, Isaiah Washington, Stellan Skarsgård, Barbara Walters, Merv Griffin, Solange Knowles, Robert Evans, 50 Cent, Cheryl Cole, Cindy Williams, Slash, Liam Gallagher, Nicky Hilton, Roald Dahl, Alfred Hitchcock, Nicole Scherzinger, Brian Austin Green, Michelle Branch, Leonard Bernstein, Gena Rowlands, Rachel Hunter, Ludacris, Xaviera Hollander, Kellie Pickler, Brian de Palma, Drake Bell, Paulo Coelho, John Holmes, Nathaniel Hawthorne, Diane Kruger, Kristen Johnston, Dr. Phil, Dalai Lama, Tobey Maguire, Dweezil Zappa, Moon Unit Zappa, Kelly McGillis, David Hasselhoff, LeAnn Rimes, Anna Karina, Rhys Ifans, David Duchovny, Amy Fisher, Pippa Middleton, Stanley Kubrick, Anne Archer, James van Praagh, Gloria Allred, Dave Navarro, Leo Tolstoy, Linda Gray, Hugh Dancy, Rebecca Gayheart, Bonnie Hunt, Amy Irving, John Ritter, Tyler Perry, Soleil Moon Frye, Bonnie Tyler, William Faulkner, Danielle Steel, Ian Anderson, Angela Bassett, Janeane Garofalo,Catherine Oxenberg, Trisha Yearwood, Debby Boone, Estée Lauder, Eddie Fisher, Nicolette Larson
Venus will remain in Leo until September 5th, when it moves into Virgo. Even if you weren't born with this placement, this is a good time to express yourself creatively and romantically. Your relationships with children can improve during this time as well. While both Venus and Leo are said to be good for gambling and speculation, you still want to exercise some discipline in this area (as there are other planets — namely Mars and Saturn — that will be making hard aspects to Venus during this time). in general it's a good time for getting in touch with your own inner child and for allowing yourself to blossom creatively.
Venus in Leo — August 12, 2014 — September 5, 2014
Personal Consultations:
If you would like to schedule a session with me, there are two ways to go about it.  You can either purchase time either per minute (via Click4Advisor) or in blocks of 10-, 30- or 60-minutes (via PayPal). If I'm not showing as available, or if you want to purchase blocks of time through PayPal, please feel free to email me:







Melodie 

$3.99 per minute

$3.99 per minute


New Clients:
First Paid Session Only!
3 Minutes Free!



Flat-rate sessions available in 10-, 30- or 60-minute increments: Choose from the menu below: