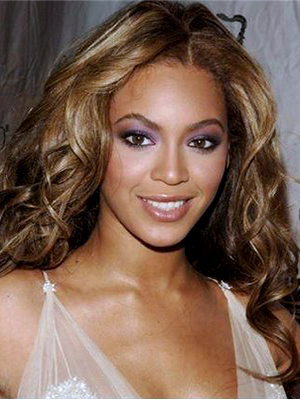 Venus enters Libra on September 29, 2014 at irgo on September 5, 2014 at 20:52 UT (8:52pm ET). Venus is Libra's natural ruler, and is thus happiest and most comfortable there (along with Taurus, the sign it co-rules, and Pisces, the sign of its exaltation).
Venus in Libra is all about peace, love and understanding. It's about compromising and accommodating the needs of others in order to preserve harmony and balance in our lives.
This extends to relationships of course, as Venus is the "love" planet and Libra is the relationship and partnership sign.
When Venus enters Libra, relationship issues come to the forefront, no matter what sign it's in in our own natal charts.
We find ourselves dealing with relationship issues, which come to the forefront at this time and provide us with the opportunity to work out the kinks in them.
While this most often refers to romantic relationships, it can extend to business partnerships as well. 
As Libra is related to balance and harmony, the idea is to find some middle ground where you and your partner can meet. It's about give and take, compromise, cooperating and sharing.
It's about developing an effortless flow in your interactions, which sometimes means that you're going to have to be the one to give in.
Venus is the "love" planet, representing how you give and receive love and affection, as well as what you find aesthetically appealing. What's attractive to you? And how do you express love and affection?
Venus also rules "money" as in earning potential and income, as in how you handle money, what you spend it on, and whether you're attracting it to you or seeing it run through your fingers like water.

By transit, Venus brings emphasis to these areas of your life — for better or worse, depending on the sign, house placement and relationship the transit forms to planets in your natal chart.
In general Venus transits are favorable. They're sociable, cooperative and harmonious. They can bring in a new romantic interest or reignite a spark with someone you already have history with.
They can also bring in money. These are usually not major windfalls; they're more along the lines of unexpected financial gains, gifts from loved ones or money "saved" through fortuitous shopping. Speaking of shopping Venus transits correlate to a desire to spend money too.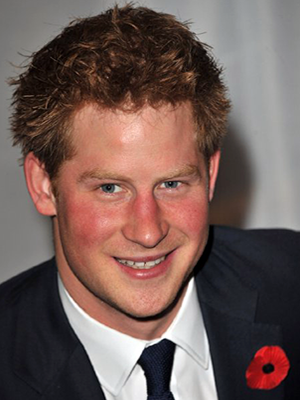 When you add Libra to the mix, the focus is more on peace, love, beauty and romance. What do you spend your time thinking about? What do you like to surround yourself with? What do you spend your money on?
Venus in Libra people tend have a natural charm about them. Depending on aspects to that natal Venus as well as current transits to it.
They carry themselves with grace often a natural elegance. They are also often naturally very attractive, even if not in a traditional sense.
With the Libran tendency toward moderation, you typically don't see Venus in Libra people overdoing it with the makeup, fashion or mannerisms (unless you're Divine, whose 0° Venus in Libra is directly opposite an Aries Moon, or Bai Ling, whose 12th house Libra Venus is overshadowed by her prominent 10th house Leo Moon).
They're generally well-dressed, well-mannered and conscious of social etiquette and mores.
As Libra is the natural ruler of the 7th (or relationship) house, relationships are of paramount importance to Venus in Libra natives. As such they're inclined to be pleasant: otherwise it would be very difficult for them to attract a mate.
They are also intent on being "fair." They want to pull their own weight and show the people they care about that they're willing to meet them half-way. This also means they require the same amount of effort on their loved ones' part. They're not above keeping track.
They can be indecisive when it comes to matters of the heart. Not just about whom to choose, but about what they feel and about  what their own level of investment is. As they're forever balancing out their partners, their relationships tend to ebb and flow just like the ocean's tides.
Venus in Libra folks avoid confrontation like the plague. They're so intent on "keeping the peace" that they can become evasive and withdrawn when important matters need to be addressed. But because they do want to be fair, and because they do try to carry their own weight, ultimately they'll step up to the plate.
And while not all Venus in Libra natives are "nice" — think Genghis Khan and Ivan the Terrible for example (or for that matter Judge Judy, who was also born with this placement) — most of them would rather give in than put up a fight. They want to make love now war, and will often put their own needs and desires aside in order to keep the peace.
This is not to say they can't have a little fun. And it's not to say that they're relationships are all smooth sailing.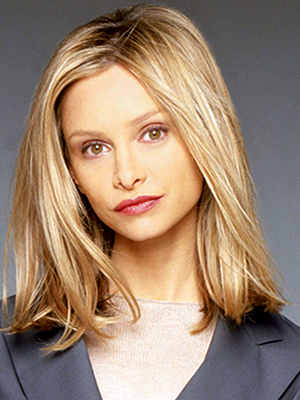 From the devilishly handsome ladies men to the bad boys and scoundrels, the Venus in Libra archetype is not without its share of relationship drama. Think Charlie Sheen, Prince Harry, Woody Allen, Mickey Rooney, Hugh Grant, Mickey Rourke and Gene Simmons.
And then there are those who are just devilishly handsome. Like Sean Connery, Viggo Mortensen, Ryan Gosling, Matthew McConaughey, Paul Walker, Sean Combs, Colin Firth and Josh Duhamel.
As for the women, this Venus claims some of the most strikingly beautiful women on the planet. Like Grace Kelly, Lauren Hutton, Elke Sommer, Rachel Ward, Beyonce Knowles, Jaclyn Smith, Emma Stone, Claudia Schiffer, Jada Pinkett Smith, Britt Ekland, Jacqueline Bisset, Anita Ekberg and Bo Derek.
They're also notably artistic and creative. Again this is due to the Venus (art and beauty) placement in its own sigh.
They're writers like D.H. Lawrence, Michael Crichton, Dorothy Parker, Oscar Wilde, Mary Shelley, H.P. Lovecraft, Stephen King, Margaret Mitchell, Bram Stoker, e.e.cummings, T.S. Elliott,  and  F. Scott Fitzgerald.
They're musicians, like Diana Krall, Ben Harper, Barry White, Lorde, John Lee Hooker, Buddy Holly, Jennifer Hudson, Otis Redding, Freddie Mercury, Chuck Berry, Elvis Costello, K.D. Lang, Conway Twitty, Tom Petty, Miranda Lambert, Travis Barker and Keith Moon.
They're actors, like Mark Ruffalo, Will Smith, Beverly d'Angelo, Richard Gere, Toni Collette, Peter Sellers, Charlton Heston,Yvonne de Carlo, Boris Karloff, Sean Young, Larry Hagman, Elisabeth Shue, Burt Lancaster and Charles Bronson.
They're film directors, like Peter Jackson, Kathryn Bigelow, Chris Columbus, James Cameron, Elia Kazan, Judd Apatow, Penny Marshall and Guy Ritchie.
They're comedians like  Steve Carell, Jimmy Kimmel, Jenny McCarthy, Melissa McCarthy, Terry Gilliam, Damon Wayans, Jay Mohr, Kristen Wiig, Steve Zahn and Dave Chappelle.
Venus never travels more than 47 ° from the Sun, or more than two signs away. Each combination emphasizes a different dynamic, even while they all share the same Venus signature. For example, the Sun in a masculine or positive sign (Leo, Libra npr Sagittarius) will express that Venus in Libra energy in a more assertive and direct manner. Venus in a receptive, negative sign (Virgo or Scorpio) will express that Venus in Libra energy in a softer, gentler and more passive manner.
Here are some examples:
Leo Sun / Libra Venus:  Bill Clinton, Susan Saint James, Lesley Ann Warren, Miss Cleo, Shelley Long, Hayden Panettiere, Kyra Sedgwick
Virgo Sun/ Libra Venus: Moby, Peggy Lipton, Armie Hammer Marlee Matlin, Kobe Bryant, Lisa Ling, Padma Lakshmi, River Phoenix
Libra Sun/ Libra Venus:  Paul Hogan, Angie Dickinson, John Lithgow, Tim Robbins, Christopher Reeve, Michael Douglas, Annette Funicello
Scorpio Sun / Libra Venus: Jack Osbourne, MacKenzie Phillips, Dylan McDermott, Calista Flockhart, Ralph Macchio, Allison Janney
Sagittarius Sun / Libra Venus: Woody Allen, Anna Nicole Smith, Judd Nelson, Randy Newman, Maxwell Caulfield, Jeremy London, Bill W.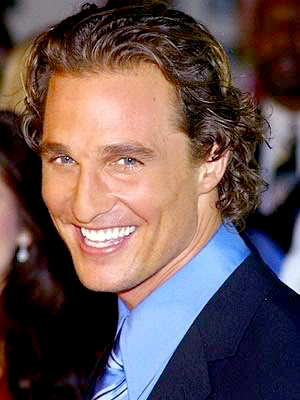 Here are some other famous people with Venus in Libra:
Prince Charles, Hillary Duff, Helena Blavatsky, Warren Buffett, Lance Armstrong, Gloria Gaynor, Cheryl Tiegs, Famke Janssen, Marc Anthony, Rose McGowan, Kenny Rogers, Courtney Stodden, Vanessa Minnillo, Henry Winkler, Connie Chung, Pablo Picasso, Andy Williams, Wynton Marsalis, Deborah Gibson, Frank Gifford, Rachel Bilson, Estelle Parsons, Nick Jonas, Amber Rose, Walter Cronkite, Rebecca Romijn, Tom Felton, Susan Anton,Tate Donovan, Tanya Tucker, Howard Zinn, Shannon Elizabeth, Joe Jackson, Dominique Dunne, Barry Gibb, Kevin Dillon, Tom Skerritt, Fred Durst, Marc Bolan, Jonny Lee Miller, Loudon Wainwright III, Roddy McDowall, Camille Grammer, Lea Michele, Stephen Collins, Shaun White, Heather Thomas, Maurice Chevalier, Gloria Estefan, Peter Coyote, Elliott Gould, Luke Perry, Jonathan Lipnicki, Georgia O'Keeffe, Robert Culp, Mary Kay Place, Daniel Stern, Confucius, Michelle Johnson, Bill O'Reilly, Veronica Hamel, Roberto Cavalli, Leif Garrett, Bai Ling, Karl Lagerfeld, John Edward, Geraldine Page, Chad Michael Murray, Bob Hoskins, Kate Capshaw, Jon Favreau, Luke Wilson, Alison Sweeney, Jeff Conaway, Thandie Newton, Billie Jean King, Meat Loaf, Eric Dane, Lisa Bonet, Rick Springfield, Rita Hayworth, Jim Henson, Jose Silva, Loretta Swit, Simon Le Bon, Jenna Elfman and Vivien Leigh.
Venus will remain in Libra until October 23rd, when it moves into Scorpio. If you were born with this placement, you'll be going through your "Venus return" over the next 24 days. This is a new cycle for you which can relate to love, money and other Venusian areas. 
Even if you weren't born with with this placement, it's a good time to focus on balancing your relationships. Getting yourself in sync with your own wants, needs and desires is the best place to start.
Venus in Libra — Sept 29, 2014 — Oct 23, 2014
Personal Consultations:
If you would like to schedule a session with me, there are two ways to go about it.  You can either purchase time either per minute (via Click4Advisor) or in blocks of 10-, 30- or 60-minutes (via PayPal). If I'm not showing as available, or if you want to purchase blocks of time through PayPal, please feel free to email me:







Melodie 

$3.99 per minute

$3.99 per minute


New Clients:
First Paid Session Only!
3 Minutes Free!



Flat-rate sessions available in 10-, 30- or 60-minute increments: Choose from the menu below: