Here is the Ask the Astrologers Weekly Astro Forecast for the week of April 24, 2016 – April 30, 2016:
While things may be slowing down a bit astrologically this week, that doesn't mean it's going to be any less eventful. We're still dealing with both Mars and Pluto stationary (and both slowly moving backwards — or retrograde — through their signs) and by the end of the week 5 planets in retrograde — for the first time in over 10 years.
The Mars / Pluto stations can manifest as a surge of powerful and potentially volatile energy. It intensifies experiences for better or worse. It can bring about powerful and life-altering incidences that lead to personal transformation, or it can see you retracing your footsteps and repeating self-defeating old patterns.
Pluto is the higher octave of Mars. These planets both rule (and co-rule) Scorpio and Aries — two incredibly passionate and powerful signs. With Mars and Pluto both stationary retrograde (appearing to stand still and then move backwards from our earthly perspective) this surge of powerful energy can be easily misdirected, so pay attention to what you're offering up to the Universe during this time.
The Moon moves into Sagittarius on Monday and conjuncts Mars and then Saturn, both of which are currently visible in the night sky. Because the Moon is still full (waning, and moving toward her last quarter phase), these planets may be difficult to see when the conjuncts are close, but you can see them as the Moon approaches and then a day or so later as she separates.
The Moon in Sagittarius is expansive and spirited, with a strong focus on personal and spiritual evolution. This energy is more pronounced with the conjunction to Mars (even though Mars is retrograde) and is diminished somewhat with the conjunction to Saturn.
Still it's a good time to think about where you're heading in your own evolutionary process and what steps you can take to facilitate your own spiritual progress.
Mercury goes stationary retrograde on Thursday at 23° Taurus 36′. Everyone who knows anything about astrology seems to know a little about Mercury retrograde. In general it means that Mercury-ruled things go a little haywire. Communications tend to run amok, plans get turned on their head, communications devices (computers, electronics, cell-phones, etc) and written communications (emails, texts, letters, etc.) get lost or misconstrued. It's not a good time to sign contracts or legal documents and not a good time to purchase Mercury-ruled items (automobiles, televisions, computers and so on).
The good news is that the world really does keep on turning when Mercury goes retrograde. People do fall in love, get married, have babies, win lotteries. In other words, the "unexpected" is not always such a bad thing. So expect the unexpected, and be on the lookout for a few curveballs to be thrown your way — as well as some unanticipated gifts and surprises — over the next three weeks.
Also on Thursday, the Sun inconjuncts Mars. This can be a tricky aspect that describes a need to remedy an imbalance between the desire for self-actualization (the Sun) and the impulse to follow your urges, whether they are in your best interests or not. This configuration is compounded by the fact that Mars is retrograde, so pay attention your urges during this time and think about whether they are going to benefit you or will lead to something you may later regret.
With the Sun in slow-moving Taurus and Mars in action-oriented Sagittarius, you may find it hard to satisfy both inclinations. But the main thing that these two archetypes have in common is a love of nature and the outdoors. So if the weather permits, think about going hiking, camping or boating. Get in touch with the earth and work on grounding some of that flighty Martian energy.
On Saturday, Venus leaves Aries — the sign of its detriment — and moves into Taurus — the sign of its dignity, where it will remain for the next 3-1/2 weeks. Venus in Taurus is calm, gentle, patient and sensuous. In keeping with the above-mentioned recommendations, this is an excellent time to do landscaping, plant your garden or create a beautiful flowerbed. Venus in Taurus wants to surround itself with beauty and to indulge all five senses.
This is a good time to take a cooking class, visit a winery, redecorate your house, doing energy work or getting in touch with your physical body, through yoga, massage, pilates, etc. As both Venus and Taurus are also linked with money, it's a good time to think about saving or investing, keeping in mind that the cautions against spending (especially on high-dollar purchases) that come with Mercury retrograde.
That's it for this week, see you next Sunday!
Here is this week's astro calendar; click on it to view it full-sized.

---
Weekly Astro Forecast —
April 24, 2016 – April 30, 2016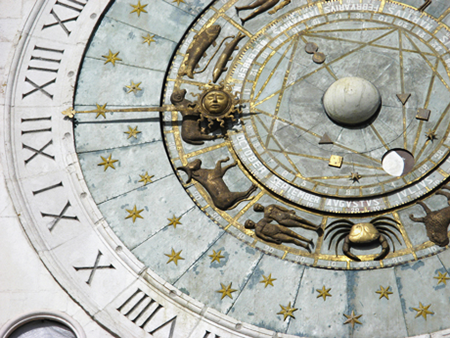 By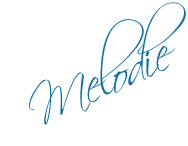 ---
Thinking about learning Astrology? I highly recommend Stephen Arroyo's Chart Interpretation Handbook and Demetra George's Astrology for Yourself.
Don't forget to check out more Weekly Astro Forecasts and our Monthly Horoscopes too!
Want to see where these transits are hitting your natal chart? Check out our Free Natal Chart Calculator.
You can also read more of my articles here.
Personal Consultations:
If you would like to schedule a session with me, there are two ways to go about it. You can either purchase time either per minute (via Click4Advisor) or in blocks of 10-, 30- or 60-minutes (via PayPal). If I'm not showing as available, or if you want to purchase blocks of time through PayPal, please feel free to email me:







Melodie 

$3.99 per minute

$3.99 per minute


New Clients:
First Paid Session Only!
3 Minutes Free!



Flat-rate sessions available in 10-, 30- or 60-minute increments: Choose from the menu below:

This forecast also appears on the Psychic Scoop website.