Here is the Ask the Astrologers Weekly Astrology Forecast for the week of Aug 9 – Aug 15, 2015:
Mars moves into Leo on Sunday, joining the Sun, Venus and Jupiter. This is a much more comfortable placement for Mars as its natural orientation toward action, assertion and drive is much more aligned with the Leo fire sign energy than the Cancer water sign energy, which is much more passive, emotional and indirect.
Mars in Leo is regal and dignified. It is dynamic and expressive. It's a confidence-builder and attention grabber. Where is this transit taking place in your natal chart? This will tell you where you want to put your best foot forward over the next 6 weeks, and where your ego, pride and issues related to self-respect are likely to be triggered.
On Tuesday, Jupiter moves into Virgo, for the first time in 11 years. It's not particularly happy in Virgo (the sign of its detriment) but it's known for getting the job done. And getting it done well. Jupiter in Virgo is all about the details. It's about efficiency and productivity. It's about refining and perfecting.
It knows how to take something beautiful and making it even more beautiful. It's also very humble and self-deprecating. Jupiter in Virgo is prominent in the charts of many an artist, designer and efficiency expert. Where this transit takes place in your natal chart will tell you where you're likely to do things in a big way over the next 12 months, as well as where you're going to focus on making improvements.
On Thursday, Mercury opposes Neptune and the Sun trines Uranus. The Mercury / Neptune aspect can make you susceptible to misunderstandings and self-deception. It's not the best time to make plans, sign contracts or commit to a schedule as these things are likely to change. Where does this opposition fall in your natal chart? Depending on the houses involved, you'll want to work on integrating these opposing energies (ideas vs. fantasies, facts vs. delusions, etc.) into your psyche.
The Sun / Uranus trine is great for flying your freak flag in a socially acceptable way. If you think that's an oxymoron, consider that the Sun is tied to your life force, will and self-expression, while Uranus is tied to thinking outside the box. It is associated with being progressive and innovative, as well as broadening your range. This aspect encourages you to march to the beat of your own drum and express your own unique individuality in ways that inspire rather than shock.
The New Moon at 21º Leo 30′ takes place on Friday. New Moons bring opportunities to plant seeds that we can then coax to maturity over the duration of the (28-day) lunar cycle. The Leo New Moon is all about creative self-expression and self-love. Where does this fall in your natal chart? This is where you want to focus on fresh starts and new beginnings.
The Sabian symbol for this degree is "A Carrier Pigeon Fulfilling Its Mission." This is a powerful symbol that refers to the importance of messages we both send and receive. What is it you have to say during this time? Now is the time to find your voice. What message is the Universe trying to send to you? Now is the time to listen.
On Saturday, Mercury trines Pluto and the Sun conjuncts Venus. The Mercury / Pluto trine is excellent for digging deep and ferreting out information. It's good for doing research and looking for hidden clues. It's also good for deep, soulful meaningful conversations that get to the heart of the matter.
This is especially useful in the context of relationship, as the Sun / Venus conjunction emphasizes love, affection, beauty and romance. As Venus is retrograding back to the Sun it may bring someone back in from your past. If this is the case keep in mind that it may not last. But it's still a good time to tell those you love exactly how you feel.
---
Here's this week's Astro Calendar. Click on it to view it full-sized.

That's it for this week, see you next Sunday!
---
Weekly Astro Forecast:
Aug 9 – Aug 15, 2015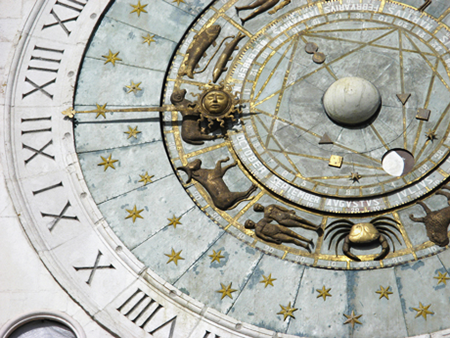 By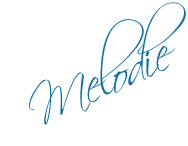 ---
Thinking about learning Astrology? I highly recommend Stephen Arroyo's Chart Interpretation Handbook and Demetra George's Astrology for Yourself.
Don't forget to check out more Weekly Astro Forecasts and our Monthly Horoscopes too!
Want to see where these transits are hitting your natal chart? Check out our Free Natal Chart Calculator.
You can also read more of my articles here.
Personal Consultations:
If you would like to schedule a session with me, there are two ways to go about it. You can either purchase time either per minute (via Click4Advisor) or in blocks of 10-, 30- or 60-minutes (via PayPal). If I'm not showing as available, or if you want to purchase blocks of time through PayPal, please feel free to email me:







Melodie 

$3.99 per minute

$3.99 per minute


New Clients:
First Paid Session Only!
3 Minutes Free!



Flat-rate sessions available in 10-, 30- or 60-minute increments: Choose from the menu below:

This forecast also appears on the Psychic Scoop website.