Here is the Ask the Astrologers Weekly Astro Forecast for the week of Dec 11, 2016 – Dec 17, 2016:
We start this week with a 1st quarter (Gibbous) Moon in Taurus on Sunday. The Moon is exalted in Taurus and fairy well aspected: it sextiles Neptune and Chiron and trines Mercury and Pluto before the day is through.
The Moon in Taurus is earthy, sensuous and solid. It's calm and practical, and can be slow-moving or overly cautious. It prefers to savor meaningful experiences, much like someone would savor a meal or a bottle of fine wine.
The Sun trines Uranus and squares Chiron on Monday. This is a tricky configuration that emphasizes being progressive and innovative on one hand, and struggling with identity and self-expression on the other.
Consider that the Sun is tied to your life force, will and self-expression, while Uranus is tied to thinking outside the box. These two planets in harmonious aspect represent encourage you to march to the beat of your own drum and express your own unique individuality in ways that inspire rather than shock. But the inconjunct to Chiron can manifest as a need to remedy an imbalance between the desire for self-actualization (the Sun) and the urge for self-sacrifice (Chiron).
This set of aspects emphasizes the need to move past the ego and personal desires, and move toward more humanitarian efforts. Heading up a volunteer program or taking part in something meaningful in community are good ways to actualize these transits.
Venus inconjuncts the North Node on Tuesday. This aspect is relatively accommodating, but can bring in its own challenges. It can see you feeling at odds between what you value (Venus) and what you see as your life's purpose (the North Node).
The key with any inconjunct aspect is to find a way to make adjustments to satisfy both areas. In this case it calls for you align your ideals with what you see as your calling.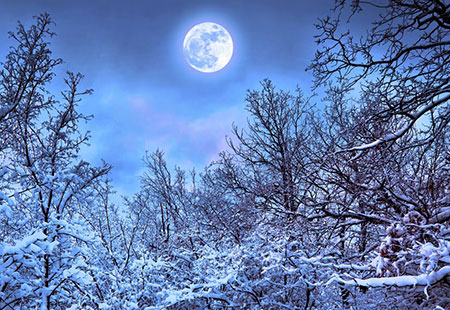 Wednesday's Full Moon — the Full Cold Moon in Native American traditions — occurs at 00:05 UT (or Tuesday at 7:05 pm EST).
This Full Moon — at 22° Gemini 25 — is a Super Moon (meaning that it's closest to the Earth in its orbit). The Geminid meteor shower also peaks during this time, but will be less visible due to the brightness of the Moon.
The Sabian Symbol for this degree is "three fledglings in a nest high in a tree." This symbol refers to the importance of connecting and interacting with life-minded people, and of working closely with one another.
This symbol is particularly relevant in light of the current political unrest in many areas of the world. It speaks of needing to accept that sometimes we do need to rely on others, and sometimes we need to step up and provide comfort to those who who are relying on us.
The Full Moon provides an overview of the progress you've made since its New Moon counterpoint earlier this month. Seeds that were planted then will surely have sprouted; do you need to make adjustments or change your course entirely? Now is the time to think about what you've accomplished and where you want to go from here.
Because it's in Gemini — the sign associated with networking, communications and ideas — we can see how harnessing this Full Moon's promise can lead to some very good things. It can reinforce this Sabian symbols emphasis on joining together, getting along, and having one another's backs.
The area in your own natal chart that the Full Moon falls will tell you where these matters are most significant. If you're curious about where it falls in your own natal chart, you can locate the house that this degree (22-23 Gemini) falls in with our Free Chart Calculator. Or feel free to post your date, time and place of birth in the comments section below, and we'll let you know.
Venus and Neptune are in semi-sextile aspect on Thursday. This is a visionary aspect that brings compassion, understanding and acceptance to the forefront. It's an idealistic and altruistic archetype what strives to surround itself with beauty harmony and love.
This may not be so easy to accomplish with Mars conjuncting Pallas Athena also on Thursday. This aspect is a sort of triple whammy of activist energy with Mars, Pallas and Aquarius (the sign they are currently placed in) all infused with the same sort of social advocacy. As such, this transit can ignite a spark in you to dedicate yourself to a cause. It represents a desire to stand up for what you believe in and make a difference in the world around you.
These two aspects don't need to compete with one another. But you'll have to find a way to address their competing urges lest one of them cancels the other one out.
The Weekend's transits are relatively "aspect-free" — other than aspects involving the Moon. Friday's Moon is in Cancer is in its home sign but is void of course until around 1:15 in the afternoon. It then moves into Leo but doesn't make any major aspects for the remainder of the day.
On Saturday the Leo Moon opposes Venus, sextiles Jupiter and trines Saturn. For the most part these are all harmonious aspects (even the opposition to Venus) and should see you winding down the week on a relatively comfortable note.
Don't let the mad-rush of Holiday baking, shopping, partying, etc. throw you into to a tizzy. Instead you may want to just get out of the cold and spend the rest of the day basking in the warmth of this beautiful Leo Moon.
That's it for this week, see you next Sunday!
Here is this week's astro calendar; click on it to view it full-sized.

---
Weekly Astro Forecast —
Dec 11, 2016 – Dec 17, 2016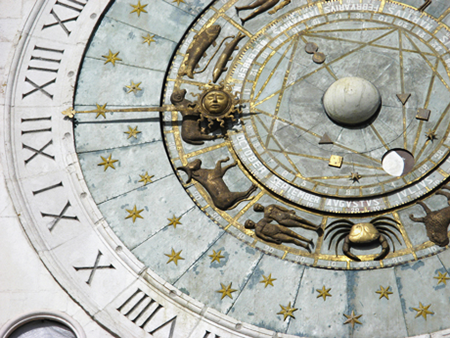 By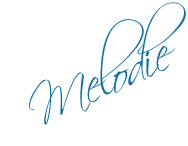 ---
Thinking about learning Astrology? I highly recommend Stephen Arroyo's Chart Interpretation Handbook and Demetra George's Astrology for Yourself.
Don't forget to check out more Weekly Astro Forecasts and our Monthly Horoscopes too!
Want to see where these transits are hitting your natal chart? Check out our Free Natal Chart Calculator.
You can also read more of my articles here.
Personal Consultations:
If you would like to schedule a session with me, there are two ways to go about it. You can either purchase time either per minute (via Click4Advisor) or in blocks of 10-, 30- or 60-minutes (via PayPal). If I'm not showing as available, or if you want to purchase blocks of time through PayPal, please feel free to email me:







Melodie 

$3.99 per minute

$3.99 per minute


New Clients:
First Paid Session Only!
3 Minutes Free!



Flat-rate sessions available in 10-, 30- or 60-minute increments: Choose from the menu below:

This forecast also appears on the Psychic Scoop website.