Here is the Ask the Astrologers Astrology Forecast for the week of Dec 6, 2015 – Dec 12, 2015:
On Sunday, Mars sextiles the Sun and squares Pluto. The sextile to the Sun is all about taking initiative and making things happen. It's about being assertive and expressing yourself with confidence and vitality. This aspect is good for breathing new life into projects that have made it past their point of inception but are still in the early stages. It's also good for revamping your personal style and putting your best foot forward. 
This should be a high energy day, but choose what you put your energy into wisely, as the Mars / Pluto square can be aggressive and combative. This is can be a "shoot first and ask questions later" transit. It can manifest as power struggles and hidden resentments that boil the surface when you least expect it. Find a physical outlet for your frustrations if you don't want them to come at you from the outside. Martial arts is a good option, or any other type of strenuous exercise.
The Moon conjuncts Venus and then trines Neptune on Monday. Even if you're back on the job after a hectic weekend shopping, this should be a reasonably mellow day. These lunar aspects are fleeting but well worth savoring for the few short hours they're within orb. Pay attention to your dreams, listen to your instincts, and if you have an opportunity to indulge in something soothing and relaxing — yoga, meditation, a pedicure or a full-body massage, etc. — by all means take advantage of it.
Mercury squares the North and South Nodes on Tuesday, This is also referred to by classical astrologers as "at the bendings." This can indicate a period of crises with emphasis on the concept of fate. As Mercury represents thoughts, ideas, communications and mental activities, this can translate literally as a crisis in consciousness.
It can also manifest as inconvenient or uncomfortable discussions. Feeling like you're being put on the spot or forced to answer questions you're not prepared to answer. As Mercury is in Sagittarius (the sign of its detriment) you may find yourself lacking in confidence or conviction when it comes to explaining your motivations.
On Wednesday the Sun trines Uranus and squares Chiron. The Sun / Uranus trine is great for flying your freak flag in a socially acceptable way. If you think that's an oxymoron, consider that the Sun is tied to your life force, will and self-expression, while Uranus is tied to thinking outside the box. It is associated with being progressive and innovative, as well as broadening your range. This aspect encourages you to march to the beat of your own drum and express your own unique individuality in ways that inspire rather than shock.
The square to Chiron can create a need to remedy an imbalance between the desire for self-actualization (the Sun) and the urge for self-sacrifice (Chiron). Heading up a volunteer program or taking part in something meaningful in community are good ways to actualize this transit.
Mercury moves into Capricorn on Thursday, setting the stage for a more disciplined and practical ideas. This archetype is excellent for focusing your thoughts and getting clarity and perspective. It's a good time to take stock of your environment and figure out what you needs to be eliminated. Nothing understands the concept of simplifying better than Mercury in Capricorn so if you've been meaning to clear away the dead wood in your life, now is the time to do it.
It's not the time to let yourself turn into Ebenezer Scrooge though. This archetype is known for being overly cynical and pessimistic. It can focus too much on what's wrong with this picture and see the glass as perpetually half-full. But because it's also capable to cutting through the BS and getting to the heart of the matter, you take advantage of this transit by seeing it as a time to finally "get real."
Friday's New Moon takes place at 19° Sagittarius 02′. The Sabian Symbol for this degree is "People Are Cutting Ice From A Frozen Pond For Summer Use." This symbol speaks of being proactive, using forethought, planning ahead and working with others to find solutions to problems.
Venus also trines Neptune and Mars opposes Uranus on Friday. The Venus / Neptune trine asserts a idealized version of love, beauty, romance and compassion for others. It can bring you closer to loved ones, and see you feeling so connected to them that it's hard to tell where you end and they begin.
You may feel so in sync with those who hold a special place in your heart that you know exactly what they need to feel appreciated. In fact it would be the best time to do your holiday shopping — if it weren't for that pesky Mars / Uranus opposition. That's a high-energy aspect that can see you so invested in doing your own thing that the Venus / Neptune trine gets trampled underfoot. You'll have to surrender some of your radical ideas and focus instead on making love and not war.
That's it for this week, see you next Sunday!
Here is this week's astro calendar; click on it to view it full-sized.

---
Weekly Astro Forecast —
Dec 6 – Dec 12, 2015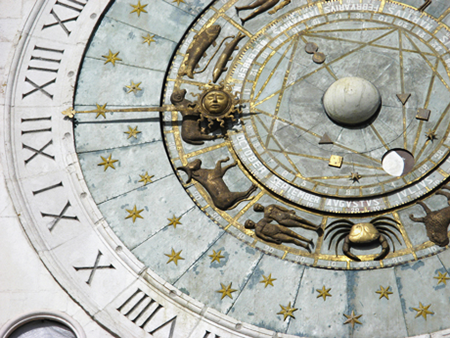 By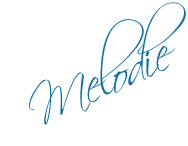 ---
Thinking about learning Astrology? I highly recommend Stephen Arroyo's Chart Interpretation Handbook and Demetra George's Astrology for Yourself.
Don't forget to check out more Weekly Astro Forecasts and our Monthly Horoscopes too!
Want to see where these transits are hitting your natal chart? Check out our Free Natal Chart Calculator.
You can also read more of my articles here.
Personal Consultations:
If you would like to schedule a session with me, there are two ways to go about it. You can either purchase time either per minute (via Click4Advisor) or in blocks of 10-, 30- or 60-minutes (via PayPal). If I'm not showing as available, or if you want to purchase blocks of time through PayPal, please feel free to email me:







Melodie 

$3.99 per minute

$3.99 per minute


New Clients:
First Paid Session Only!
3 Minutes Free!



Flat-rate sessions available in 10-, 30- or 60-minute increments: Choose from the menu below:

This forecast also appears on the Psychic Scoop website.