Here is the Ask the Astrologers Weekly Astro Forecast for the week of Nov 13, 2016 – Nov 19, 2016:
This week may be a game changer for many of us. With the Full (Super) Moon shining a light on our value systems and a slew of uncomfortable aspects involving the personal planets, it may be time to start re-evaluating our priorities and aligning ourselves with the changes we see (and want to see) in the outer world.
This may involve making adjustments to our expectations and it may involve evaluating our own contributions to the problems we face — both internally and externally.
It all starts on Sunday with an inconjunct between the Sun and Uranus. As these two planets are natural polarities (ruling opposing signs, Leo and Aquarius, respectively), this aspect can be a tricky one to satisfy. As with all inconjuncts, the key is finding a way to resolve these internal conflicts, which generally involves finding a happy medium between two competing desires.
The key to rebalancing this energy is in adjusting our own perceptions and adapting your own approaches. This theme is going to be repeated throughout the week, and in the case of Sun and Uranus, it's going to involve keeping our egos in check and making concessions in our lives in favor of the greater good.
We have a Full (Beaver or Frost) Moon at 22° Taurus 37″on Monday. This is also a Super Moon — the largest and brightest Super Moon in almost 70 years. It won't be this large or bright again for another 18 years.
The Moon is exalted in Taurus, and the Full Moon in in this sign shines a light on our value systems — including the things we hold nearest and dearest — which as most of us know by now are not always "things."
Even so, the Sabian Symbol for this degree is: "A jewelry shop filled with the most magnificent jewels." This symbol refers to the need to be seen as special, treasured and valued. It speaks of finding beauty all around you and of being present enough to appreciate it in all its glory.
Also on Monday, Mercury conjuncts the asteroid Juno and semi-sextiles Venus. The Mercury / Juno aspect is great for communicating with partners — relationship or otherwise. It's good for formalizing agreements, signing contracts and outlining individual roles.
The semi-sextile to Venus says you need to consider
This shouldn't be too difficult, especially with a sextile involving Mercury and Mars on Tuesday. This aspect is great for making plans and then following through with them. It's all about being on the same page with those you are working with and getting things done with little conflict or aggravation.
Since Mars is also in mutual reception with Uranus, it's also about being innovative, progressive and insightful. If you're thinking about negotiating a business deal or want to get your ideas before someone who can help you turn them into reality, this is the time to do it.
Venus and Mars (the traditional "love" planets) are involved in a semi-sextile on Wednesday. Semi-sextiles can be a bit uncomfortable, but this one shouldn't be too bad. Venus is also at the mid-point between Mercury and Mars (with all three planets between 5-6° of their respective signs).
This configuration becomes a planetary picture (Mercury / Mars = Venus) with Venus (compromise, collaboration and accommodation) holding hands with the other two planets. This is excellent for team projects, working collaboratively with others. It's also good for feeling valued and supported, and for having heart-to-heart discussions with those you love.
Don't get too comfortable though, because Mercury starts acting up again and is in hard aspect (a square) to Neptune and the Nodes by Friday. Although the exact Neptune / South Node conjunction took place last week, it's still very prominent and will likely be magnified by Mercury's square.
Planets squaring the Nodes have been known to wreak havoc, , it is said to unleash some sort of crisis, with emphasis on the concept of fate. This square is referred to by classical astrologers as "at the bendings." Mercury is debilitated in Sagittarius and its square to Neptune and the Nodes will likely manifest as confusion, uncertainty, suspicion and doubt.
It's not the best time to sign contracts or lay down any concrete plans. It's best used for tapping into our creative potential. For dreaming, visualizing and conceptualizing. Use this time to get in touch with your spirituality or work on creating something inspiring during this time, and save the nuts and bolts (left brain) decisions for another day.
This can be an especially powerful time for tapping into both your creativity and your psychic potential, as we wind down the week on Saturday with Venus trining the North Node (and sextiling Neptune and the South Node) on Saturday.
This configuration (which sets up another planetary picture: Venus / Neptune = Mars) is particularly nice, since Neptune is the higher octave of Venus. These two planets "holding hands" (sextiling) with one another emphasizes their respective influences.
For Venus that means romance, beauty, harmony and cooperation. For Neptune it's compassion, understanding, forgiveness and unconditional love. Neptune is also stationary on Saturday, getting ready to turn direct the following day. The stationary Neptune conjunction the South Node and moving forward again in its own sign should bring all of these qualities to the forefront.
The trine to the North Node can bring new people into your life: people who feel familiar and who can be instrumental to your evolutionary process. This aspect is karmic in nature, meaning that the people you meet during this time are here to propel you toward your destiny — and vice versa.
Your actions and interactions can have far reaching repercussions so make sure you treat the people you meet during this time (and all times) with dignity and respect.
That's it for this week, see you next Sunday!
Here is this week's astro calendar; click on it to view it full-sized.

---
Weekly Astro Forecast —
Nov 13, 2016 – Nov 19, 2016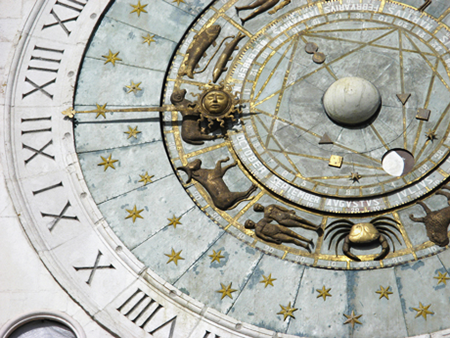 By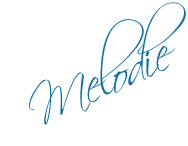 ---
Thinking about learning Astrology? I highly recommend Stephen Arroyo's Chart Interpretation Handbook and Demetra George's Astrology for Yourself.
Don't forget to check out more Weekly Astro Forecasts and our Monthly Horoscopes too!
Want to see where these transits are hitting your natal chart? Check out our Free Natal Chart Calculator.
You can also read more of my articles here.
Personal Consultations:
If you would like to schedule a session with me, there are two ways to go about it. You can either purchase time either per minute (via Click4Advisor) or in blocks of 10-, 30- or 60-minutes (via PayPal). If I'm not showing as available, or if you want to purchase blocks of time through PayPal, please feel free to email me:







Melodie 

$3.99 per minute

$3.99 per minute


New Clients:
First Paid Session Only!
3 Minutes Free!



Flat-rate sessions available in 10-, 30- or 60-minute increments: Choose from the menu below:

This forecast also appears on the Psychic Scoop website.