Here is the Ask the Astrologers Forecast for the week of Apr 12, 2021 – Apr 18, 2021:
This week starts a Venus / Pluto square — with the Moon joining in — on Monday. Venus and Pluto make up what is called a planetary pair with each of them naturally ruling opposing signs. They're both inherently tied to relationships as well (for the same reasons — ie as natural rulers of the ascendant / descendant or relationship axis.
The Venus / Pluto square can manifest as conflicts in your personal relationships. Venus is not happy in Aries (the sign of its detriment) to begin with, and the hard aspect to Pluto can bring problems that have been simmering beneath the surface to a head and force you to confront your relationship problems head on.
This is not the time to deliver an ultimatum or back someone into a corner. This transit can be volatile and can lead to actions and decisions that can't be taken back later. Choose your relationship battles wisely during this time — or better yet choose not to do battle at all.
Fortunately there's some assistance just around the corner, in the form of a Sun / Mars trine that comes in on Tuesday. This transit is bolstered by the fact that the Sun is dignified in Aries, and is disposited by Mars.
This transit is good for
This transit is self-assured and confident. It's perfect for manifesting your goals. It tells you that whatever you want to attain is completely within your reach and that now is the time to go for it.
On Wednesday,  Venus leaves Aries — the sign of its detriment — and moves into Taurus — the sign of its dignity, where it will remain for the next 3-1/2 weeks. Venus in Taurus is calm, gentle, patient and sensuous. In keeping with the above-mentioned recommendations, this is an excellent time to do landscaping, plant your garden or create a beautiful flower bed. Venus in Taurus wants to surround itself with beauty and to indulge all five senses.
This is a good time to take a cooking class, visit a winery, redecorate your house, doing energy work or getting in touch with your physical body, through yoga, massage, pilates, etc. As both Venus and Taurus are also linked with money, it's a good time to think about saving or investing, keeping in mind that the cautions against spending (especially on high-dollar purchases) during this time.
On Thursday, the Sun sextiles Jupiter.  As Jupiter is the planet associated with higher consciousness and spiritual pursuits, this transit refers to a joining of hands between two very dynamic energies which can propel you toward pursuing your goals with confidence.
This transit can see you feeling good about yourself, which will draw people to you and open doors that you haven't even knocked on. It's a relatively passive transit though so keep in mind that it's going to be up to you to step inside.
The Sun squares Pluto on Friday. This transit is all about power struggles, pitting the Ego against internal defenses, with neither of them winning. It's a potentially explosive transit that can erupt into conflicts or confrontations or  with others. Intense anger (rage), trust issues and overreactions are all potential manifestations of this transit.
With the Sun representing Ego and Pluto representing power, we might see (or take part in) a battle of wills. The recommendation of course is to channel that energy into something productive rather than destructive. Especially with the Sun in aggressive Aries and Pluto in authoritative Capricorn.
There's a Mars / Jupiter trine on Saturday, with Mercury right at the midpoint (which in turn sextiles them both). This configuration brings with it an abundance of energy and enthusiasm. It inspires us to think about travel, adventure, spirituality, philosophy and higher mind pursuits. It can take us out of our comfort zones and gets us thinking about how the other half lives.
Also on Saturday, Mercury squares Pluto. Here's where things can get tricky. This aspect is associated with intrusive thoughts, anxieties and fears. It can feel like your mind is playing tricks on you, convincing you that something is real based on rudimentary "facts." You want to be careful not to let your imagination run away with you, lest you find yourself growing increasingly paranoid.
This aspect is great for ferreting out hidden information but is not so good at evaluating it objectively. Because there is some danger with this aspect of jumping to conclusions, if you notice yourself getting fixated on something and feeling the urge to act, step back, take a breather and re-evaluate it in a couple days.
We tie things up with a Mars / Pluto inconjunct on Sunday. This can be a draw a line in the same type of configuration. It can manifest as feeling attacked (or feeling the need to attack someone else) over political or ideological differences. There's a disconnect here between aggressive and resistant impulses which can translate as intense power struggles.
This is not the time to try to force your views onto others, although you're likely to see them trying to force theirs onto you. You're not going to convince anyone to see your side of an argument and are only likely to incite combative behavior. As with all inconjunct aspects, the key to rebalancing this energy is adjusting your own perceptions and adapting your own approach.
That's it for this week! see you next week.
---
Here is this week's astro calendar; click on it to view it full-sized.

---
Weekly Astro Forecast —
Apr 12, 2021 – Apr 18, 2021
---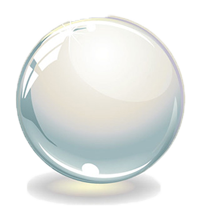 Thinking about learning Astrology? I highly recommend Stephen Arroyo's Chart Interpretation Handbook and Demetra George's Astrology for Yourself.
Steven Forrest's Inner Sky and Changing Sky books are classics that every serious astrologer has in their library, as is Tracy Marks' Art of Chart Interpretation. As an Amazon Associate I earn from qualifying purchases such as these, so please do take a moment to check them out.
Sessions
I am available for live chat consultations in 30 and 60 minute increments at the rate of $4 per minute for 30 minute sessions and $3 per minute for 60-minute sessions payable through PayPal.
Please note that I do not offer free readings and these are the lowest rates you will find me at online. I am located in the US, in the Eastern time zone. Payment links are accessible through the sidebar on the right. Feel free to pop into my chatroom if you see me available live, or email me to schedule a session if you don't.  
---
  This article also appears on the
Psychic Scoop
website.