Here is the Ask the Astrologers Forecast for the week of Apr 26, 2021 – May 2, 2021:
There's lots happening this week, starting with the re-emergence of Venus in the night sky, a Full (Super) Moon in Scorpio and the planet Pluto going retrograde.
Starting on Monday, with Venus finally getting enough distance from the Sun's rays to become visible again, it can now be seen (along with Mercury) in the evening sky, shortly after sunset. This marks the onset of a 263 day period where Venus will be seen as an evening star, before it disappears beneath the Sun's rays again and starts the next portion of its synodic journey.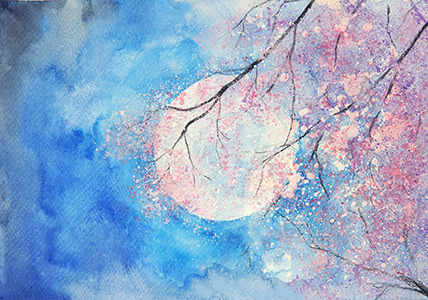 Also on Monday, we'll have a late night Full Moon at 7° Scorpio 06, at 11:31 pm EDT, or early morning Full Moon (at 3:31 UT) for those in the East.
This is a Super Moon, and is known as the Full Pink Moon, so named for the blankets of fragrant pink flowers (phlox) that bloom at this time of year.
The Sun and Moon are always in direct opposition at the time of a Full Moon, and this month it will also oppose Mercury, Venus and Uranus, which as they're all lined up with the Sun.
As Full Moons are said to shine a spotlight on areas in your chart that are affected (by house position and contacts to other planets) you might look to your own natal chart to see where this will play out for you. In general the Scorpio Moon presents opportunities for deep personal connections with others, as well as a chance to explore the inner workings of our own psyches.
The Full Moon provides an overview of the progress you've made since its New Moon counterpoint back in April. Seeds that were planted then will surely have sprouted; do you need to make adjustments or change your course entirely? Now is the time to think about what you've accomplished and where you want to go from here
On Tuesday, Pluto goes stationary retrograde at 26° Capricorn 48.'  This is a time for turning inward and developing your own internal power, rather than unleashing it on the outer world. It's a time for concentrating your efforts toward getting in touch with your shadow side and mastering your own darker energies. It's a time for regeneration and transformation that lasts for several months, until the cycle repeats itself.
With Pluto retrograde for approximately half of the year every year, this phenomenon is a part of the natural ebb and flow of Plutonian energy. Just as Persephone (of the Hades / Pluto myth) spent half the year in the Underworld and the other half out, Pluto follows a similar natural cycle. Pluto will remain retrograde until October 7th, when it starts its 6 month period of direct motion, followed by 6 months in retrograde motion all over again.
Mars is still out of bounds and has recently moved outside of the North Node / South Node Draconic Bowl (where all other planets are currently contained). As a result it may be behaving erratically. Or contributing to people's erratic behavior. On Wednesday, it conjuncts the USA's natal Jupiter which is exalted in Cancer even if Mars debilitated there.
This transit can bring out the best in people but i can also bring out the worst. It can rev us up and get us excited about pursuing our dreams and fighting for what we believe in (Mars conjunct Jupiter), or it can amplify our conflicts with others and get us just plain fighting (Mars conjunct Jupiter). We need to think about which one will serve us better.
Mercury conjuncts the Black Moon Lilith on Thursday, with both of them opposed by the Moon. The Black Moon (or lunar apogee) is associated with the raw, assertive and unyielding feminine strength and power. It is a mysterious and seductive energy that exposes us to our own shadow material, as uncomfortable as that might be.
This is reinforced by the opposition to the Scorpio Moon, but the conjunction with Mercury conjures up images of troubleshooting, finding solutions and reaching out to touch someone.  Here's where we might see people joining forces to help those who need it most in these trying times. This lineup of planets in Taurus, all in aspect to Lilith, speaks of focusing less on the needs of the individual and more on the greater good.
On Friday the Sun completes its conjunction to Uranus. This aspect is good for expressing yourself in ways that may not be conventional but can inspire tolerance and acceptance in others. As the Sun is tied to your life force, will and self-expression, while Uranus is tied to thinking outside the box, these planets joining together can be incredibly progressive and innovative.
These two planets rule opposing signs (Leo and Aquarius respectively), so bringing them together at the same degree of the same sign creates an opening for ironing out personal differences. Even so, they're fixed sign planets coming together in a fixed sign (Taurus), emphasizing the tendency toward self-expression and individuation. This aspect encourages you to march to the beat of your own drum and express your own unique individuality in ways that inspire rather than shock.
Also on Friday, two more planets ruling opposing signs — Mercury and Neptune — come together in a 60° (sextile) aspect. This aspect is excellent for meditating, journaling, or any type of creative communications (songwriting, poetry, composing love letters, etc.) It's also a highly sensitive aspect that favors getting in touch with your intuition and paying attention to your dreams.
Venus moves up to sextile Neptune, while Mercury trines Pluto, on Sunday. The Mercury / Pluto aspect is excellent for digging deep and ferreting out hidden information. It's good for doing research and looking for hidden clues. It's also good for deep, soulful meaningful conversations that get to the heart of the matter.
The Venus Neptune transit is always nice as Neptune is the higher octave of Venus and these two planets "holding hands (sextiling) one another emphasizes their respective influences. The sextile aspect relates to assistance and cooperation. The Venus / Neptune combination is often present in relationships that are based on spiritual, creative or altruistic notions.
This transit is excellent for tapping into your psychic abilities and can also be instrumental in creating soul connections with romantic interests. There are unconditional love aspects to the Venus / Neptune sextile but be careful: it's also associated with escapism and self-deception, such as relationships where neither party sees the other one clearly. This transit can also manifest as co-dependency or escapism.
That's it for this week! see you next week.
---
Here is this week's astro calendar; click on it to view it full-sized.

---
Weekly Astro Forecast —
Apr 26, 2021 – May 2, 2021
---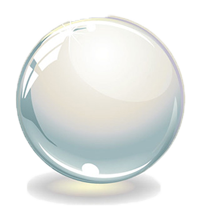 Thinking about learning Astrology? I highly recommend Stephen Arroyo's Chart Interpretation Handbook and Demetra George's Astrology for Yourself.
Steven Forrest's Inner Sky and Changing Sky books are classics that every serious astrologer has in their library, as is Tracy Marks' Art of Chart Interpretation. As an Amazon Associate I earn from qualifying purchases such as these, so please do take a moment to check them out.
Sessions
I am available for live chat consultations in 30 and 60 minute increments at the rate of $4 per minute for 30 minute sessions and $3 per minute for 60-minute sessions payable through PayPal.
Please note that I do not offer free readings and these are the lowest rates you will find me at online. I am located in the US, in the Eastern time zone. Payment links are accessible through the sidebar on the right. Feel free to pop into my chatroom if you see me available live, or email me to schedule a session if you don't.  
---
  This article also appears on the
Psychic Scoop
website.