Here is the Ask the Astrologers Weekly Astro Forecast for the week of Aug 26, 2019 – Sep 1, 2019:
We start this week on Monday with Venus trining Uranus with the Moon in Cancer at their midpoint (and sextiling them both). These two planets in harmonious aspect bring an ease of expression and cooperation to the forefront, particularly in social settings. With Venus in Virgo and Uranus in Taurus, the focus is on comfort and consistency. But with a twist: as Uranus likes to shake things up we might be surprised to see these things take on a whole new meaning for us during this time.
Remember that Venus is still conjunct the Sun (and in mutual reception with Mercury) so there's also a lot of emphasis on originality and individuality. This is a progressive, forward-thinking, trend-setting configuration that encourages creative self-expression. As such, it's a good time to change things up a bit, especially in how you present yourself to the outer world.
The Moon is at home in Cancer, and by Tuesday it's moved up to conjunct the North Node, oppose Saturn and Pluto and trine Neptune. While the Cancer Moon brings the focus back to home, family, heritage, and security, these transits can force you to deal with unpleasant emotions. Particularly the opposition to Saturn and Pluto.
You want to guard against reading between the lines and taking things too personally, becoming defensive, creating problems where there are none, or otherwise becoming either needy or smothering. Alternately you might encounter others who want to play the victim or point the finger of blame. Fortunately lunar transits are fleeing and this one may just pass by with hardly any notice.
On Wednesday we have another trine —  this one involving Mars and Uranus. This is a high-energy aspect that can have you feeling like you can succeed in anything you set your sites on. There's not a lot of forethought there; it's all action, energy and innovation. It's moving forward in leaps and bounds, breaking through whatever has held you back in the past and pushing past limitations.
You might be feeling overly confident during this time, and as a result may need to keep yourself in check. There is the potential with Mars / Uranus transits to want to test boundaries and to see yourself as invincible. Makes sure you're looking at all the potential repercussions before you decide to engage in risky behavior during this time.
Mercury moves into Virgo, joining the Sun, Moon, Venus and Mars, on Thursday. This is where Mercury is most at home (along with Gemini, which it shares rulership with). Mercury both rules and is exalted in Virgo, making it not only more comfortable there but purer in expression. It's good for getting down to the nitty gritty and figuring out ways to make everything better.
It's a neutral planet (Mercury) in a feminine sign (Virgo) and brings to seven the number of planets currently occupying mutable signs. So while there is emphasis here on adaptability and flexibility, you want to be careful not to scrutinize everything to death or to be too focused on what's wrong with every picture. This signature is great for refining, fine-tuning and perfecting whatever needs a little sprucing up.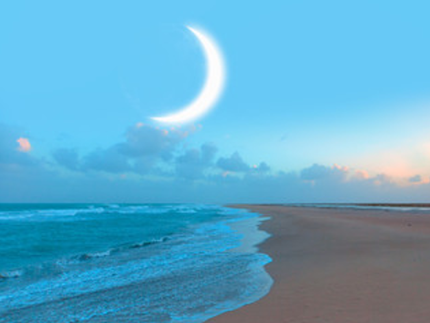 On Friday, at 10:37 am (UT) we have a New Moon at 6° Virgo 46.' With a stellium of planets already moving through Virgo, this New Moon is conjunct Venus and Mars and also trine Uranus.
As New Moons represent new beginnings and opportunities to start new, this one brings opportunities to be of service to others. It invites you to look at the improvements you can make in your own life and the contributions you can make to the world at large.
The trine to Uranus is good for being innovative and progressive. It encourages you to step outside of your comfort zone and express your individuality in ways that you see fit.
The weekend winds down with a couple more trines: one from Venus to Saturn and one from Mercury to Uranus, on Sunday. The Venus / Saturn trine aspect describes a need for careful consideration of what you value and where you stand in your relationships. It's a good time to sit down and have a heart to heart talk with a loved one. It brings depth and wisdom to your thinking, especially regarding matters of the heart.
The Mercury / Uranus trine \is great for brainstorming and thinking outside the box. With these two planets in earth signs (Virgo and Taurus respectively), you may be making  progress toward expanding your consciousness and broadening your mind. As Uranus is the higher octave of Mercury, bringing them together in a harmonious (trine) aspect allows for a much more natural route to that higher consciousness.
That's it for this week. See you next week!
---
Here is this week's astro calendar; click on it to view it full-sized.

---
Weekly Astro Forecast —
Aug 26, 2019 – Sep 1, 2019
---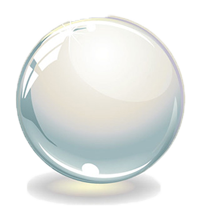 Thinking about learning Astrology? I highly recommend Stephen Arroyo's Chart Interpretation Handbook and Demetra George's Astrology for Yourself.
Steven Forrest's Inner Sky and Changing Sky books are classics that every serious astrologer has in their library, as is Tracy Marks' Art of Chart Interpretation.
As an Amazon Associate I earn from qualifying purchases such as these, so please do take a moment to check them out.
Sessions
I am available for live chat consultations in 30 and 60 minute increments at the rate of $4 per minute for 30 minute sessions and $3 per minute for 60-minute sessions payable through PayPal.
Please note that I do not offer free readings and these are the lowest rates you will find me at online. I am located in the US, in the Eastern time zone. Payment links are accessible through the sidebar on the right. Feel free to pop into my chatroom if you see me available live, or email me to schedule a session if you don't.
---
This article also appears on the Psychic Scoop website.