Here is the Ask the Astrologers Weekly Forecast for the week of Aug 3, 2020 – Aug 9, 2020:
We've got a lot going on this week astrologically, with a Full Moon in Aquarius, two planets (Venus and Mercury) changing signs, and by week's end a complete absence of Air signs and an abundance (seven planets in all) of Cardinal signs. 
Starting on Monday, we have Mercury in Cancer opposing Saturn in Capricorn. This can be a bit of a downer or a rain-on-your-parade aspect, with the planet ruling thoughts and ideas (Mercury) in conflict with the planet ruling restrictions and limitations. It can manifest as an existential crisis, but only if you let it. Since oppositions are always about "forced integration," you want to think about ways to satisfy both of these energies.
Saturn opposite Mercury can see you questioning the value of your ideas. You may feel more self-conscious during this time, or more hesitant to put yourself out there. But by integrating these energies — as in clearing out the cobwebs in your mind and making informed, practical decisions — you can get a lot accomplished. You may find yourself better able to articulate the frustrations you're dealing with, but may also find yourself more focused on them during this time.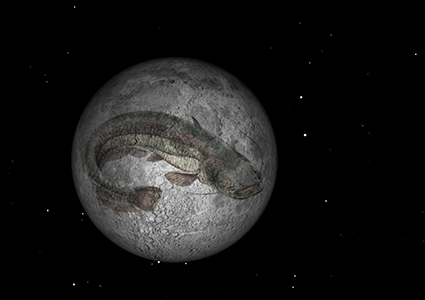 The Full Moon at 11° Aquarius 45 also takes place on Monday, and 3:58 pm UT.
This is called the Full Sturgeon Moon in Native American traditions, as this is time of year this fresh water fish is said to be most plentiful.
The Aquarius Full Moon emphasizes humanitarian ideals; recognizing that there's a place in the world for all of us and that we each have something unique to contribute. It emphasizes progress, activism and originality.
As Full Moons are said to shine a spotlight on areas in your chart that are affected (by house position and contacts to other planets) you might look to your own natal chart to see where this will play out for you.
The Full Moon each month provides an overview of the progress you've made since its New Moon counterpoint back in July. Seeds that were planted then will surely have sprouted; do you need to make adjustments or change your course entirely? Now is the time to think about what you've accomplished and where you want to go from here.
On Tuesday, Mars squares Jupiter. There's no question that this aspect can be problematic: it's loaded with blustery bravado that can see you biting off way more than you can chew or promising way more than you can deliver. The good news is that it has both the confidence and energy to get things done. But it can be overly confident, which is where problems can arise.
If you feel the need to "blow off steam" take a deep breath and count to 10. This combination can be a bit overly-rambunctious and irascible, and can have you saying or doing things you might later regret.
Mercury moves into Leo on Wednesday, just as Venus conjuncts the North Node. Starting with the Mercury ingress: this marks a time for expressing your feelings for others without hesitation or fear. Mercury in warm, expressive, benevolent Leo wants to impress. It wants to communicate through words and through grand and extravagant gestures.
The Venus / North Node conjunction automatically opposes the South Node, since the Moon's nodes are always in direct opposition. This aspect can bring new people into your life who feel familiar and who can be instrumental to your evolutionary process.
This aspect is karmic in nature, meaning that the people you meet during this time are here to propel you toward your destiny — and vice versa. Your actions and interactions can have far reaching repercussions so make sure you treat the people you meet during this time (and all times) with dignity and respect.
Venus leaves Gemini behind and moves into Cancer on Friday. This archetype is sensitive, loving and affectionate. It's a feminine planet in a feminine sign, and thus oriented toward nurturing and caring for others. It's sentimental and romantic, but can also be moody, clingy and needy.
Venus' journey through Cancer — until it moves into Leo on September 6th — offers a good time to focus on relationships with family members and to heal any rifts that have developed with them. It's also a good time for entertaining in your home or for remodeling / renovating. Family reunions, open-houses, birthday celebrations, baby showers, etc. are other ideas.
In the meantime, with Venus having moved into Cancer, by Saturday, there will be 7 planets in Cardinal Signs and no planets in Air signs. Aside from the Moon occupying an Air sign about for a few days every couple weeks, this will remain the case until Sept 6rh when Mercury moved into Libra. Since Libra is also a Cardinal sign, the preponderance of those is still present.
Cardinal signs are the go-getters of the zodiac. They're the movers and the shakers; the make things happen — or least get them started. They're much better at initiating than they are at following through. But with no air signs in play it could be a time where less thought (and more action) goes into decisions that are made. And that can spell trouble.
We might have started the week on a rather pessimistic note (with Mercury opposing Saturn), but we end it much more harmoniously. Mercury moves ahead and trines Chiron on Sunday. This aspect brings elements like compassion, humility and tolerance to the mix, which makes social interactions so much more pleasant. But you're not going to be a pushover. With Mercury and Chiron in fire signs now, you're going to be a lot more confident and persuasive in how you express yourself to others.
That's it for this week. See you next week!
---
Here is this week's astro calendar; click on it to view it full-sized.

---
Weekly Astro Forecast —
Aug 3, 2020 – Aug 9, 2020
---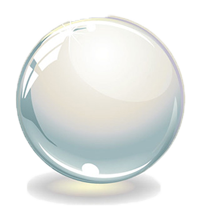 Thinking about learning Astrology? I highly recommend Stephen Arroyo's Chart Interpretation Handbook and Demetra George's Astrology for Yourself.
Steven Forrest's Inner Sky and Changing Sky books are classics that every serious astrologer has in their library, as is Tracy Marks' Art of Chart Interpretation. As an Amazon Associate I earn from qualifying purchases such as these, so please do take a moment to check them out.  
Sessions
I am available for live chat consultations in 30 and 60 minute increments at the rate of $4 per minute for 30 minute sessions and $3 per minute for 60-minute sessions payable through PayPal.
Please note that I do not offer free readings and these are the lowest rates you will find me at online. I am located in the US, in the Eastern time zone. Payment links are accessible through the sidebar on the right. Feel free to pop into my chatroom if you see me available live, or email me to schedule a session if you don't.
---
This article also appears on the Psychic Scoop website.