Here is the Ask the Astrologers Weekly Astro Forecast for the week of Aug 5, 2019 – Aug 11, 2019:
This week we have a planet (Mercury) changing signs, a planet (Jupiter) changing direction and what promises to be a spectacular light show (the Perseid Meteor Showers) by week's end.
Starting on Monday though, the Moon is still New in Libra, where it is known for fairness, impartiality and objectivity. Those things should come ion hand, since it forms several stressful aspects: including an opposition to Chiron, square to Saturn and inconjunct to Uranus. Fortunately, there's also a sextile to Jupiter, and a trine to Venus and the Sun before the day is through.
The Moon goes void of course early Tuesday morning before it moves into Scorpio and its first quarter phase. The void of course Moon is a common occurrence; it marks the period of time between the Moon's last aspect in one sign and its ingress into the next. It's generally not a time to make decisions or try to nail down finite plans.
The first-quarter Moon is tied to home, family, security, emotions and needs (among other things). It's also associated with a "crisis in consciousness," and in this case we're talking about a planet debilitated (the Moon in Scorpio, the sign of its Fall).
Keep in mind that aspects involving the Moon are temporary and are likely to fly by imperceptibly. But that doesn't mean these two days will be uneventful. There are still always transits in play: planets interacting with one another and blending or communicating their unique energies.
The Sun trines Jupiter on Wednesday, bringing with it the inspiration and enthusiasm that is needed to accomplish great things. This aspect is considered fortunate. It brings the planet that rules growth, expansion and personal evolution into harmony with the Self. It represents feeling good about yourself. Feeling upbeat, optimistic, generous and carefree. It can manifest as expecting only the best and having the Universe respond in kind.
This is a good day to transmit your intentions and expectations out into the Universe, in whatever way you see fit. Sending out resumes is a good example. Or working on a dream board. Or think of some creative ways to announce your intentions with the kind of warmth and confidence that the Sun and Jupiter possess.
Venus joins in the following day (on Thursday) and also trines Jupiter, just as the Sun forms and inconjunct with Saturn.  The Venus / Jupiter trine is optimistic, enthusiastic and benevolent, and can see you feeling so good about yourself that others respond in kind. Those feelings of goodwill are infectious and can result in opportunities that come to you through unexpected channels.
But don't get too carried away: the Sun / Saturn inconjunct forces you to think about whether your Ego (Sun) is getting in the way of pursuing your goals (Saturn). This aspect reminds you that you can't take shortcuts: you'll have to leave your Ego at the door and do the work if you're going to rise to the top.
Venus inconjuncts Saturn on Friday. This aspect can bring internal conflicts to the surface and see you questioning your own value. You may have to confront feelings of personal inadequacy — questioning whether you are worthy or deserving of the things you truly want.
As with all inconjuncts, the key is finding a way to resolve these internal conflicts, which generally involves finding a happy medium between two competing desires. In this case it's about taking an honest look at your personal deficits and turning them into something more positive.
On Saturday the Moon and Jupiter come together in Sagittarius. This transit — though somewhat fleeting since it involves to Moon —  is expansive and spirited, with a strong focus on personal and spiritual evolution.  It's made even more so with  trine to Venus in the early morning hours and the Moon trining Sun and Mars later in the day.
This is a good time to be thinking about where you're heading in your own evolutionary process and what steps you can take to facilitate your own spiritual progress.
Mercury moves back into Leo on Sunday just as Jupiter goes stationary direct. With respect to Mercury's moving into Leo, this is a recurrence of the same ingress that took place in late June. Mercury went retrograde on July 7th in early Leo, then moved back through Cancer for several degrees, and then turned around again and started moving forward.
Mercury in Leo is dignified, regal and proud. It's focused on honesty, dignity and integrity, and commands (demands) respect. This signature has a flair for drama and a tendency to express itself through grandiose or extravagant gestures. It will still be another week before Mercury crosses its shadow point, but now that it's moving forward again you can count on all things Mercury — communications, ideas, electronics, computers, phones and all forms of local transportations — to start doing the same.
Also on Sunday. Jupiter goes stationary direct after spending the last 4 months in retrograde motion. Although it won't cross its "shadow point" until mid-October, it's moving forward all the same. This change in direction brings with it the desire to start moving forward again toward thinking, planning and accomplishing your goals in a big way. As Jupiter is tied to travel, philosophy. higher mind and personal expansion, you can start thinking about ways to enhance your life in all of these areas.
As the week winds down you might want to get out under the stars for what is usually a site to behold: \the Perseid Meteor Showers. Although we're dealing with a waxing (Gibbous at its peak) Moon this year, you'll still be able to see them in the late evening / early morning hours of Sunday, Monday and Tuesday.
That's it for this week. See you next week!
---
Here is this week's astro calendar; click on it to view it full-sized.

---
Weekly Astro Forecast —
Aug 5, 2019 – Aug 11, 2019
---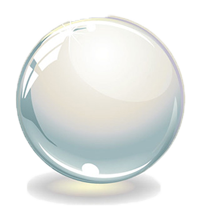 Thinking about learning Astrology? I highly recommend Stephen Arroyo's Chart Interpretation Handbook and Demetra George's Astrology for Yourself.
Steven Forrest's Inner Sky and Changing Sky books are classics that every serious astrologer has in their library, as is Tracy Marks' Art of Chart Interpretation.
As an Amazon Associate I earn from qualifying purchases such as these, so please do take a moment to check them out.
Sessions
I am available for live chat consultations in 30 and 60 minute increments at the rate of $4 per minute for 30 minute sessions and $3 per minute for 60-minute sessions payable through PayPal.
Please note that I do not offer free readings and these are the lowest rates you will find me at online. I am located in the US, in the Eastern time zone. Payment links are accessible through the sidebar on the right. Feel free to pop into my chatroom if you see me available live, or email me to schedule a session if you don't.
---
This forecast also appears on the Psychic Scoop website.