Here is the Ask the Astrologers Weekly Astro Forecast for the week of Dec 30, 2019 – Jan 5, 2020:
We start this week with Mercury trining Uranus and squaring Chiron on Monday. The trine to Uranus is great for brainstorming and thinking outside the box, especially as Uranus is the higher octave of Mercury. With these two planets in earth signs though (Capricorn and Taurus respectively) you won't be making any hasty decisions. You're more likely to weigh your options carefully and act with precision. 
The square to Chiron can bring feelings of guilt and regret to the surface. You may be questioning whether you've done enough to help others or whether you've said the right things. You may also be more gullible than usual so be careful you don't fall prey to some undeserving culprit's sob story.
The Sun is also conjunct the South Node on Monday.This aspect automatically opposes the North Node and suggests that people you encounter during this time will challenge you to grow karmically, either because of past life ties or because they are facilitators this time around for whatever karmic lessons you're facing.
The Moon is in Pisces for all of Tuesday and Wednesday, forming several harmonious aspects to other planets. It sextiles most of the planets lined up in Capricorn, trines the North Node and finally conjuncts Neptune late in the day.
The Moon in Pisces is loving, compassionate, creative and highly impressionable. It can increase psychic awareness and make you more susceptible to outside influences. It's mystical and ethereal, but can also be incredibly naive. It's not good at filtering out negative or harmful information, and can therefore be easily deceived.
Meanwhile, we start the New Year on Wednesday, with Venus and Uranus in mutual reception, with that Moon / Neptune conjunction at their midpoint. This combination asserts a more idealized version of love, beauty, romance and compassion for others. They can bring you closer to loved ones, and see you feeling so connected to them that it's hard to tell where you end and they begin. You may feel so in sync with those who hold a special place in your heart that you know exactly what they need to feel appreciated.
Mercury conjuncts Jupiter on Thursday. This is a very auspicious aspect as Mercury and Jupiter are a natural planetary pair. Here we have two natural polarities — the natural rulers of the 3rd and 9th houses — bringing their respective energies together. We have Mercury — the planet associated with communications and ideas — combined with Jupiter — the planet associated with benevolence, goodwill and generosity.
Among many other things, this transit is good for opening your heart to those you love and expressing appreciation and gratitude for all that you have. It's good for coming together with others and celebrating your allegiances while honoring and accepting your differences. It's a time for feeling inspired and optimistic about the future.
On Friday, Mercury conjuncts the North Node, thus simultaneously opposing the South Node. This can manifest as a chance encounter that turns out to be anything but in the end. Whether it's a past-life connection or just someone you meet unexpectedly that turns into a significant connection, you want to pay attention. Also be mindful of what you say and how you say it. Mercury represents communications and the Nodes are said to be karmic in nature. So pay attention to what you put out there as it could have long term repercussions.
Also on Friday, Mars leaves Scorpio behind and moves into Sagittarius, where it's up for just about anything. It's adventurous and spontaneous, and ready to jump in and try something new at a moment's notice. As Mars — natally and by transit — refers to what we're passionate about as well as what we're instinctually compelled to do, this transit emphasizes the Sagittarian inclinations toward freedom, travel, adventure, personal expansion and philosophical pursuits.
Mars will remain in Sagittarius until February 16th, when it moves into Capricorn. During this time you may be feeling more passionate about pursuing spiritual, philosophical and intellectual growth. It's a time for getting out of auto-pilot and pushing yourself outside of your comfort zone. Travel, educational pursuits, and anything related to exploring higher mind goals are all highlighted during this time.
Speaking of Mars, it trines Chiron as we finish up the week on Sunday. This is a gentle warrior aspect. It can manifest as a desire to stand up for those who are unable to stand up for themselves. it can also make it easier for us to see and acknowledge other people's points of view.
This is especially comforting, as the Moon is also conjuncting Uranus on that day. Where the Moon / Uranus aspect wants to confront those differences, Mars / Chiron wants to honor and embrace them. Think about which of these is going to better serve you down the road and then align yourself with that energy.
That's it for this week. See you next week!
---
Here is this week's astro calendar; click on it to view it full-sized.

---
Weekly Astro Forecast —
Dec 30, 2019 – Jan 5, 2020
---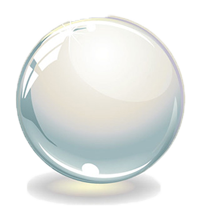 Thinking about learning Astrology? I highly recommend Stephen Arroyo's Chart Interpretation Handbook and Demetra George's Astrology for Yourself.
Steven Forrest's Inner Sky and Changing Sky books are classics that every serious astrologer has in their library, as is Tracy Marks' Art of Chart Interpretation.
As an Amazon Associate I earn from qualifying purchases such as these, so please do take a moment to check them out.  
Sessions
I am available for live chat consultations in 30 and 60 minute increments at the rate of $4 per minute for 30 minute sessions and $3 per minute for 60-minute sessions payable through PayPal.
Please note that I do not offer free readings and these are the lowest rates you will find me at online. I am located in the US, in the Eastern time zone. Payment links are accessible through the sidebar on the right. Feel free to pop into my chatroom if you see me available live, or email me to schedule a session if you don't.
---
  This article also appears on the Psychic Scoop website.