Here is the Ask the Astrologers Weekly Astro Forecast for the week of Jan 1, 2018 – Jan 7, 2018:
Happy New Year! We start the week on Monday (Tuesday in some parts of the world) with a Full (Super) Moon at 11° Cancer 37. This takes place at 9:24pm EST (or Tuesday at 2:24 am UT).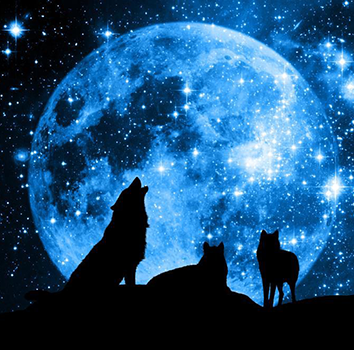 This is the first of two Full Moons this month, with the second one a total Solar Eclipse on the 31st. This one is known as the Wolf Moon n Native American traditions. This was so named because the cold winters in January meant that food was sparse, bringing the wolves out to howl for for food under the light of the Moon.
The Full Moon provides an overview of the progress you've made since its New Moon counterpoint earlier this month. Seeds that were planted then will surely have sprouted; do you need to make adjustments or change your course entirely? Now is the time to think about what you've accomplished and where you want to go from here.
Because it's in the sign associated with home, hearth, family and security needs, we can see how harnessing the Full Moon's promise can lead to some very good things.
On Tuesday, the Sun sextiles Neptune and Uranus goes stationary direct. Starting with the Sun / Neptune aspect: This aspect can increase your sensitivity to outside influences and leave you feeling more susceptible to psychic impressions. It can be just what you need to wind down after a long holiday. You may feel more like lounging around the house rather than rushing out and taking part in any social activities. It's a good time to pay attention to your dreams, meditate, get in touch with your creativity and heed your inner voice.
Also on Tuesday, Uranus turns direct, creating the relatively rare phenomenon where all planets are moving in direct motion — at least for the rest of this month.  Uranus turning direct — after 5 long months in retrograde motion — can bring some of those nagging rebellious urges that have been bubbling beneath the surface out into the open. Haven't we seen enough of those in recent days you ask? Well hold onto your hats.
We can always satisfy those urges through more productive Uranian impulses. Like being inventive, embracing our collective differences and motivating ourselves and others toward positive change. But be prepared for those who refuse to take the high road and instigate chaos and destruction just because they can.
Venus sextiles Neptune on Wednesday. This is always nice as Neptune is the higher octave of Venus and these two planets "holding hands (sextiling) one another emphasizes their respective influences. The sextile aspect relates to assistance and cooperation. The Venus / Neptune combination is often present in relationships that are based on spiritual, creative or altruistic notions.
This transit is excellent for tapping into your psychic abilities and can also be instrumental in creating soul connections with romantic interests. There are unconditional love aspects to the Venus / Neptune sextile but be careful: it's also associated with escapism and self-deception, such as relationships where neither party sees the other one clearly. This transit can also manifest as co-dependency or escapism.
On Friday, Mars squares the North and South Nodes, an aspect that is known in classical astrology as "at the bendings." This aspect is known for creating crisis, with emphasis on the concept of fate. As Mars represents energy, action and drive, this can be a high energy transit that manifests as t that translates as combative or explosive energies.
It can manifest with people (arguments or even violence) or events (such as volatile weather and Earth changes). With Jupiter right behind (and closely conjunct Mars) this energy is likely to be magnified or exaggerated.
On Saturday, Mercury trines Uranus and squares Chiron. This is a recurrence of a transit that's occurred twice in as many months — first before Mercury went retrograde, then while Mercury was retrograde, and now again that it's gone direct. With respect to the trine: As Uranus is the higher octave of Mercury, bringing them together in a harmonious (trine) aspect allows for a much more natural route to higher consciousness.
The square between Mercury and Chiron (exact on Sunday)is a little more trying: It can bring feelings of guilt and regret to the surface. You may be questioning whether you've done enough to help others or whether you've said the right things. You may also be more gullible than usual so be careful you don't fall prey to some undeserving culprit's sob story.
This transit can also bring issues with long-held resentments — and the need for forgiveness — to light. It serves as a reminder that hurtful words are just that: words. You can choose to wield them like a sword or use them to smooth over past transgressions and bring healing for everyone involved.
The exact Mars / Jupiter conjunction doesn't complete until Sunday. This aspect can boost your confidence and rev up your libido. This is a dynamic and action-oriented aspect, and because it's in Scorpio (where Mars is exalted), it's a deep, soulful, compelling energy that can see you gaining a better understanding of yourself and others. It can also see you getting in touch with your personal power.
We end the week on a more positive note, with Venus conjuncting the Sun and inconjuncting the North Node, also on Sunday. The Sun / Venus portion of this aspect is not exact until the early hours of Monday, but it's hard to separate them when they are all moving so closely together.
While the inconjunct between Venus and the North Node may see you needing to find a way to reconcile the things you want (Venus) with what the Universe has mapped out for you (the North Node), the conjunction to the Sun emphasizes love, affection, beauty and romance. This is a good time to let your love shine and to tell those who mean something to you exactly how you feel.
That's all for now; see you next week!
Here is this week's astro calendar; click on it to view it full-sized.

---
Weekly Astro Forecast —
Jan 1, 2018 – Jan 7, 2018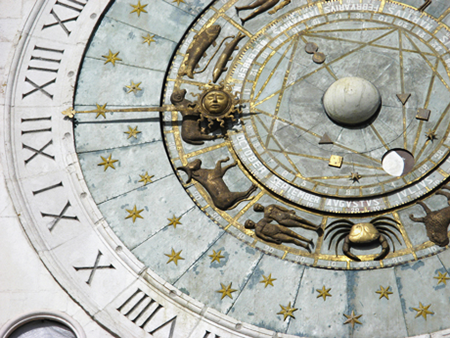 By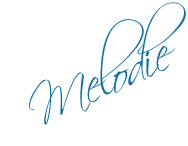 ---
Thinking about learning Astrology? I highly recommend Stephen Arroyo's Chart Interpretation Handbook and Demetra George's Astrology for Yourself.
Don't forget to check out more Weekly Astro Forecasts and our Monthly Horoscopes too!
Want to see where these transits are hitting your natal chart? Check out our Free Natal Chart Calculator.
You can also read more of my articles here.
Personal Consultations:
If you would like to schedule a session with me, there are two ways to go about it. You can either purchase time either per minute (via Click4Advisor) or in blocks of 10-, 30- or 60-minutes (via PayPal). If I'm not showing as available, or if you want to purchase blocks of time through PayPal, please feel free to email me:







Melodie 

$3.99 per minute

$3.99 per minute


New Clients:
First Paid Session Only!
3 Minutes Free!



Flat-rate sessions available in 10-, 30- or 60-minute increments: Choose from the menu below:

This forecast also appears on the Psychic Scoop website.