Here is the Ask the Astrologers Weekly Astro Forecast for the week of Jul 9, 2018 – Jul 15, 2018:
This week, we have a planet changing direction, a planet (and an asteroid) changing signs, a New Moon in Cancer and a partial Solar Eclipse. Starting on Monday, Mercury squares Jupiter, a transit that pits the planet that rules thoughts, ideas and communications against the planet associated with beliefs and higher mind ideals.
The potential for overdoing things — as in over-committing, over-indulging and over-extending yourself — is strong. Mercury and Jupiter are a planetary pair, and when they're at odds with one another they can emphasize the more challenging aspects of their individual archetypes. So be careful with overdoing it, as in making promises you can't keep or annoying others with your outlandish ideas.
Venus moves into cool, calm, hyper-analytical Virgo on Tuesday. This is a great time to focus on work and productivity. It's good for working on yourself as well — as in changes to your physical appearance, starting a new diet or exercise regimen, diving into self-help books, and taking care of your health.
Venus in Virgo is incredibly autonomous, so think about what you may have relied on others for in the past that you're capable of tackling on your own. This doesn't mean you need to shy away from partnerships: in fact this placement is right at home when it comes to doting on and taking care of others. But it's a good time to think about the things you've been wanting to do to improve and enrich your own life, and then setting about to do them.
Also on Tuesday, Jupiter goes stationary direct, after spending the last 4 months in retrograde motion. Although it won't cross its "shadow point" until mid-October, it's moving forward all the same. This change in direction brings with it the desire to start moving forward again toward thinking, planning and accomplishing your goals in a big way. As Jupiter is tied to travel, philosophy. higher mind and personal expansion, you can start thinking about ways to enhance your life in all of these areas.
The Sun opposes Pluto on Thursday, just as Mercury inconjuncts Neptune. The Sun / Pluto portion of this aspect brings with it the potential for Egos to get in the way of accomplishing much of anything. This transit can be wilful and rebellious, so be mindful of loved ones' need to be themselves. Power struggles, harsh words and trust issues are all indicated  here. This is not the time to try to force someone into a specific role or exert your own expectations on others.
This is especially true with Mercury inconjuncting Neptune. This aspect can see you wasting time on meaningless distractions or getting confused by what should be simple directions. This aspect is all about getting your wires crossed and can manifest as misunderstandings or miscommunications. Be careful too that you don't misread people, as in placing your trust in the wrong ones or expecting more from them than they can deliver.
Don't buy into everything you read or hear during this time: if it seems too good to be true it probably is, By the same token you don't want to let your imagination run away with you and start making assumptions about people that are undeserved.
Also on Thursday, Venus trines Uranus and inconjuncts Chiron. Starting with the trine, it's a good time to change things up a bit, especially in how you present yourself to the outer world. Remember that Venus is in Virgo (the sign associated with self-improvement) and Uranus is in Taurus (the sign associated with consistency and stability) making this about figuring out what changes you want to make and then putting them into action.
The inconjunct to Chiron can put a strain on your love life by forcing you to look at unhealthy relationship patterns, such as mistaking compassion for love or pity for kindness. This aspect underscores the potential for missing (or misreading) important social cues. As with all inconjunct aspects, the key to rebalancing this energy is adjusting your own perceptions and adapting your own approach.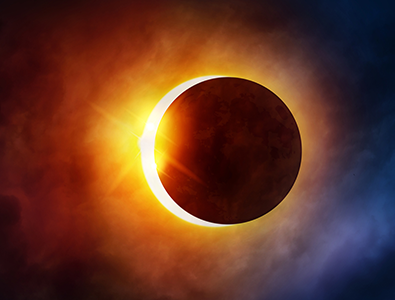 On Friday, we have a New Moon — and partial Solar Eclipse — at 20° Cancer 41, in almost exact opposition to Pluto. This is an intense configuration, whether or not you're supersticious and worried about Friday the 13th.
The New Moon each month brings opportunities to start anew, and this month with it falling in Cancer — the sign associated with home, family, security needs and roots — the emphasis is on relationships with those who are nearest and dearest to our hearts.
This eclipse creates a shift in consciousness related to these areas as well as the house it falls in your natal chart. Its effects can last up to six months, but will be strongest over the next two weeks, as we move toward the next Full Moon.
The Solar Eclipse brings to light what has been obscured by our emotions — our innermost longings and desires — as opposed to what might be best for us. It causes us to see things in a whole new light, which in turn brings a clarity to even our most heart-wrenching decisions.
This can be a wakeup call if you've been walking around in a daze, but will be a welcome one in the long-run. Eclipses tend to force you to "get clear" about your situation and make the necessary changes, even if those changes are ones you've been dreading in the past. The opposition to Pluto can bring past emotional issues to light, forcing you to confront them head on.
Venus trines Saturn on Saturday. This aspect describes a need for careful consideration of what you value and where you stand in your relationships. It's a good time to sit down and have a heart to heart talk with a loved one. It brings depth and wisdom to your thinking, especially regarding matters of the heart.
With the ongoing Saturn /  Uranus trine back in orb, this becomes a Grand Earth Trine, with Venus in Virgo, Saturn in Capricorn and Uranus in Taurus. This configuration will hopefully wind things down on a more pleasant note. it brings the concepts of new and exciting adventures (Uranus) together with structure and responsibility (Saturn), and is capable of doing so with a natural finesse (Venus).
As the Moon moves into Leo, where it will remain for all of Saturday and Sunday, it will briefly be in mutual reception with the Sun. You can take some time to reflect on ways to bring the disparate aspects of your life together. The Sun and Moon are only in mutual reception once per year, and always after the Cancer New Moon. We've got a relatively quiet week ahead of us, which will hopefully amount to a welcome change.
That's it for this week; see you next week!
---
Here is this week's astro calendar; click on it to view it full-sized.

---
Weekly Astro Forecast —
Jul 9, 2018 – Jul 15, 2018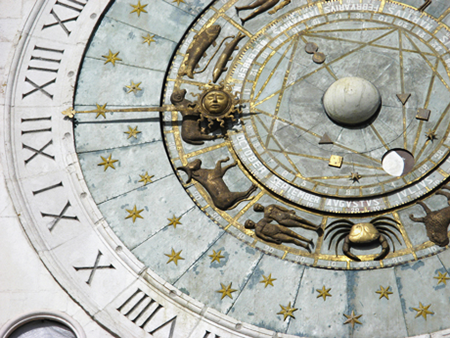 By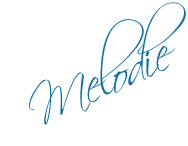 ---
Thinking about learning Astrology? I highly recommend Stephen Arroyo's Chart Interpretation Handbook and Demetra George's Astrology for Yourself.
Don't forget to check out more Weekly Astro Forecasts and our Monthly Horoscopes too!
Want to see where these transits are hitting your natal chart? Check out our Free Natal Chart Calculator.
You can also read more of my articles here.
Personal Consultations:
If you would like to schedule a session with me, there are two ways to go about it. You can either purchase time either per minute (via Click4Advisor) or in blocks of 10-, 30- or 60-minutes (via PayPal). If I'm not showing as available, or if you want to purchase blocks of time through PayPal, please feel free to email me:







Melodie 

$3.99 per minute

$3.99 per minute


New Clients:
First Paid Session Only!
3 Minutes Free!



Flat-rate sessions available in 10-, 30- or 60-minute increments: Choose from the menu below:

This forecast also appears on the Psychic Scoop website.