Here is the Ask the Astrologers Forecast for the week of Mar 1, 2021 – Mar 7, 2021:
This week starts with a Moon in Libra, which makes only favorable aspects — most notably trines to Saturn, Mercury and Jupiter — on Monday.  It also becomes part of a Grand Air Trine, involving the Moon, Jupiter and the North Node before the day is through.
This is said to be a benefic configuration, with the planets involved all supporting one another in harmony. The Moon in Libra is is known for fairness and objectivity; it strives for balance and harmony at all times. It's gracious, cooperative and diplomatic, making for pleasant and harmonious interactions.
Mercury trines the North Node on Tuesday. This is a recurrence of a similar aspect that took place earlier in the month when Mercury was retrograde. As the North and South Nodes are always in opposition, the trine to the North Node automatically sextiles the South.
This aspect emphasizes meaningful connections with others. This is especially useful in the context of relationship, as the Nodes bring in karmic connotations. Whether this is in a romantic context or connections with friends and family members, keep in mind that a lot of progress can be made during this transit.
On Wednesday Venus sextiles Saturn, making for some solid and productive changes in your relationships. It's a good time to sit down and have a heart-to-heart with a loved one, as the Venus part of this aspect brings grace and diplomacy to an interchange that's likely to have heavy undertones (Saturn).
This is a time for thinking more seriously about where you stand and what you want out of your relationships. It's cooperative though, not combative. So there's a lot of room for compromising your ideals with those of your partner, and for making rational mature decisions about where you go from here.
Mars moves into Gemini on Thursday, where it will remain for the next six weeks. This transit is good for taking a stand, saying what's on your mind, being bold and brave in your communications with others, and putting yourself out there. It's better at talking than listening and is not so good at tact and diplomacy, so keep that in mind in your interactions with others.
The Mars in Gemini archetype encourages you to be flexible and adaptable, and to find a positive outlet for your restless or impatient impulses. You may be bursting with ideas and an urgency to communicate them to others, but watch out for a tendency to go off on wild tangents or to lose interest before you get any of them fully off the ground.
Mercury and Jupiter come together — forming an exact conjunction — on Friday. This is an auspicious transit with planets that naturally rule the 3rd and 9th houses bringing their respective energies together. We have Mercury — the planet associated with communications and ideas — combined with Jupiter — the planet associated with benevolence, goodwill and generosity.
Among many other things, this transit is good for opening your heart to those you love and expressing appreciation and gratitude for all that you have. It's good for coming together with others and celebrating your allegiances while honoring and accepting your differences. It's a time for feeling inspired and optimistic about the future.
Mercury will be at its greatest elongation on Saturday, so if you're up for stargazing in the pre-dawn hours, this is the best time to see it. It will be visible (along with Jupiter and a little further away, Saturn) rising around 6 am.
We also have a last-quarter Moon in Sagittarius on Saturday. The last quarter Moon is tied to the outer world, as in our professional aspirations and public standing. As a result, this is a good time to think about how your actions are aligning with your career goals and reputation.
Because it's in Sagittarius — the only planet occupying a Fire sign at this time — it can manifest as an interest in understanding the issues that affect those of different backgrounds, cultures and religious persuasions. It also invites us to expand our consciousness and to start thinking more about global issues and concerns.
On Sunday, the asteroid Pallas — named after the Greek goddess Pallas Athena — leaves Aquarius behind and moves into Pisces. Athena is often depicted wielding a sword, and is seen as a warrior and an advocate for truth. This asteroid is associated with wisdom, strategy, self-empowerment and creative intellect.
The Pisces placement may soften some of that energy, so that it's less harsh and more forgiving. It brings elements of empathy and compassion to the forefront, and forces us to look at things from other points of view. This transit invites us to walk a mile in someone else's shoes and see things from their perspectives. With the Sun, Venus and Neptune also in Pisces, this may come more naturally to you during this time than you would have anticipated.
That's it for this week! see you next week.
---
Here is this week's astro calendar; click on it to view it full-sized.

---
Weekly Astro Forecast —
Mar 1, 2021 – Mar 7, 2021
---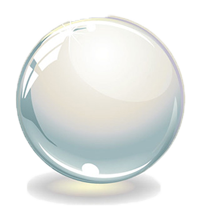 Thinking about learning Astrology? I highly recommend Stephen Arroyo's Chart Interpretation Handbook and Demetra George's Astrology for Yourself.
Steven Forrest's Inner Sky and Changing Sky books are classics that every serious astrologer has in their library, as is Tracy Marks' Art of Chart Interpretation. As an Amazon Associate I earn from qualifying purchases such as these, so please do take a moment to check them out.
Sessions
I am available for live chat consultations in 30 and 60 minute increments at the rate of $4 per minute for 30 minute sessions and $3 per minute for 60-minute sessions payable through PayPal.
Please note that I do not offer free readings and these are the lowest rates you will find me at online. I am located in the US, in the Eastern time zone. Payment links are accessible through the sidebar on the right. Feel free to pop into my chatroom if you see me available live, or email me to schedule a session if you don't.  
---
  This article also appears on the
Psychic Scoop
website.